Tour Type: Art/Architecture History Museum
Tour Route: Kathmandu – Swayambhunath – Patan City – Pashupatinath – Bodhnath – Bhaktapur City
Duration: 4 Days/ 3 Nights
Highlights: Durbar Square, Patan City, Bhaktapur
Tour Customizable: Definitely! (Tell us your specific requirements in the inquiry form)
Guides: Local Guide (English Speaking Guide, Other Languages Upon Request)
Transportation: Well-equipped vehicle
Start/End: Kathmandu/Kathmandua
Brief Itinerary 
Day 1: Arrive in Kathmandu
Day 2: Kathmandu Discovering
Day 3: Kathmandu Deeper Exploring
Day 4: Kathmandu/Departure
Day 1: Arrive in Kathmandu
Welcome to Kathmandu!
Arrive at the airport, you will be warmly welcomed by our guide before being transferred to the hotel. Here, our guide will give you the briefing of the trip, and explain some details as well as answer your questions.
After that, the whole time is all yours. You can walk around a little or just stay in your hotel room and relax.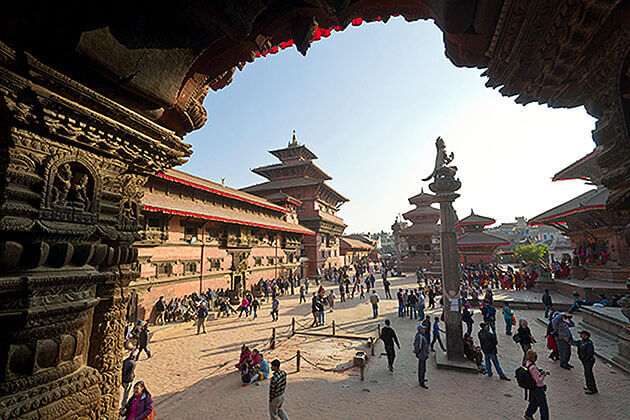 Day 2: Kathmandu Discovering (B)
In the morning, after breakfast, our guide will take you to Kathmandu City and Swayambhunath.
Kathmandu Durbar Square, or Basantapur Durbar Square, locating in the heart of Kathmandu, is a must-see destination once you come to Nepal. Kathmandu Durbar Square used to be a part of Nepal's Royal Palace till 1896. Since Durbar Square has a few over-a-thousand-year-old buildings, it becomes a priceless historical and cultural treasure trove. Nowadays, Kathmandu Durbar Square is a living and active place for locals and tourists.
Swayambhunath (it is Tibetan name is Sublime Trees) is one of the most worth-visiting places in Nepal since it is the home of spiritual monkeys and is an ancient religious architecture on top of a hill in Kathmandu Valley.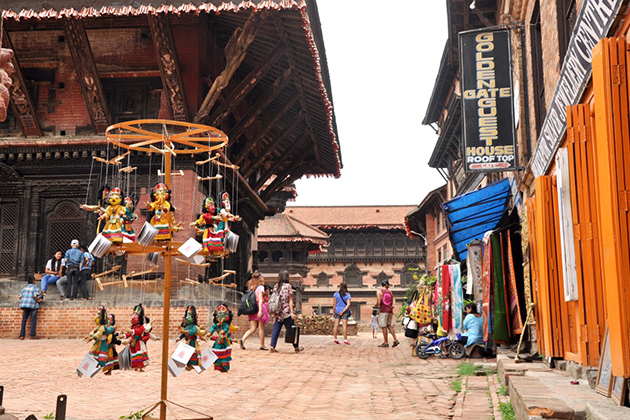 One of the most striking features is that Swayambhunath is decorated with gold and thousands of colorful prayer flags; however, the flags are not only for decorating. Since Swayambhunath is on top of a hill in Kathmandu, it is the best place to catch the wonderful panoramic view of Kathmandu. Legend has it that, once, a lotus flower bloomed in the middle of the lake which once spread across the Kathmandu valley, and from that lotus flower, Swayambhunath was born.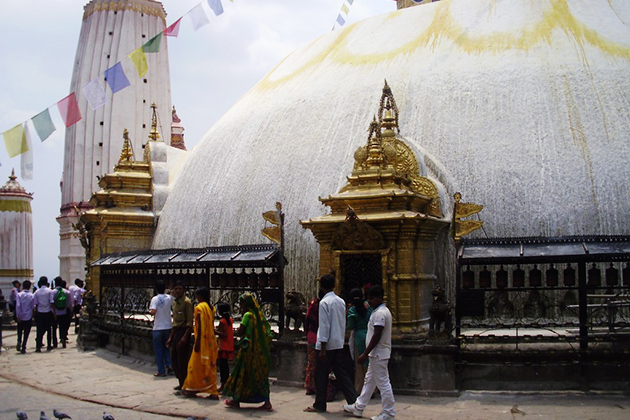 After visiting Swayambhunath, to continue your Kathmandu tour, we will head to Patan City.
Patan, the heart of beautiful Lalitpur, is pretty near Kathmandu. Lalitpur and Kathmandu are separated just by the Bagmati River. Patan is completely packed with amazing temples since it is an architectural center complex with much more concentration of temples per square meter than in Kathmandu or Bhaktapur.
Day 3: Kathmandu Deeper Exploring (B)
Today, we will explore Kathmandu Valley deeper by visiting some well-known locations: Pashupatinath and Bodnath in the morning and Bhaktapur City in the afternoon. Our driver will wait in the lobby and transfer you to the destination.
Pashupatinath is a renowned Hindu temple complex. Located on the bank of Bagmati River, it is five kilometers Northeast of Kathmandu. Pashupatinath is one of 8 UNESCO Cultural Heritage Sites in Kathmandu Valley. Coming to Pashupatinath, tourists have the opportunity to visit 492 temples, 15 shrines of Lord Shiva and 12 phallic shrines.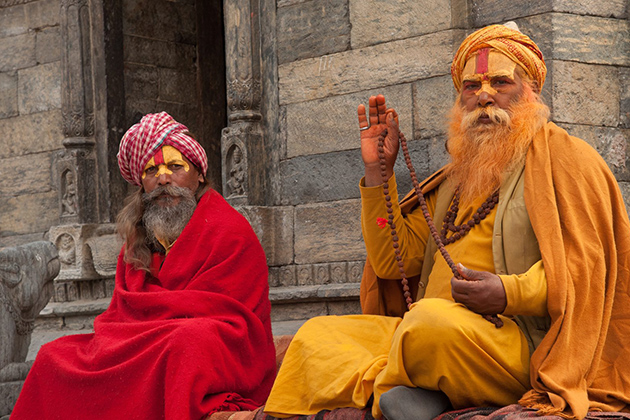 After Pashupatinath, Boudhanath is our next stop. Boudhanath, which is 36-meter-high, is one of the largest stupas in South Asia and one of the highest stupas in the world. Surrounded by a large number of monasteries, Boudhanath became the center of Nepal Tibetan Buddhism. Every part of the stupa has its own symbolic meaning. At the top of the stupa's body is the eyes of the great Buddha, and those can be seen in all four sides of the tower. In the middle of the eye, there was a number "1" (in Nepali), the symbol of unification. On the top of the eye, there was a third eye, symbol enlightenment and wisdom gained from practice. On the top of the square stupa is a pyramid having 13 steps, symbolizing the path leading enlightenment and liberation.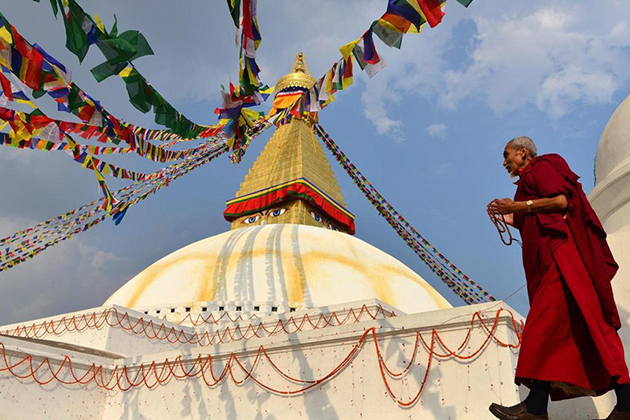 In the afternoon, we head to Bhaktapur city. Bhaktapur has located about 13 km from the capital, Kathmandu. Bhaktapur appeared on the world map very early since it was on the trade route connecting Tibet with India. During the reign of King Ananda Malla, this ancient city flourished and become a famous destination. The pieces of evidence today is cultural heritage, magnificent buildings, temples, and hundred-year-old splendors. In the three most important cities of the Kathmandu Valley, Bhaktapur is an ancient city with a lot of small and large shrines in various architectural styles such as temple style, pagoda-style or stupa style, influenced by Tibetan Buddhism and Hindu.
In the evening, you can spend your last day in Kathmandu with a good rest in your hotel, or walk around the streets to enjoy the sounds of Nepal bustling life, or go to Thamel and buy some Nepal souvenirs to bring back home.
Day 4: Kathmandu/Departure (B)
You will be transferred to the airport for your flight. We look forward to meeting you again in this beautiful Nepal.