The Most Exciting Activities for Your Nepal Adventure Tours
Have you ever felt lost in the monotony of life in the concrete jungle? Have you ever looked for a life beyond the pleasures of the fast pace in the modern age? Are you young and chasing a life that is wild and free? Well, If you get 3 yes, let travel to Nepal where is the real paradise for those who are adventurous lovers. Coming to Nepal and the country will give you a right place to just let loose, to leave all the anxiety and sorrow behind to enjoy hundreds of adventurous activities and indulging yourself in the panoramic views of nature surrounding. Well, do not waste your time anymore, here are some awesome activities that you should try on your Nepa adventure tours. Let's start.
Paragliding
The first adventurous activity, also the one above all – paragliding is the best experience which can not be missed once enjoying an adventure in Nepal. If you want to break the monotony of life, then try out paragliding in Pokhara that offers you the out-of-the-world experience while floating with the wind amidst the most wonderful landscape. I once enjoyed it and to be honest, I have no word to describe that moment when I flew like a bird. Enjoy it and your Nepal adventure tours will be the most memorable thing that you have ever had in your life.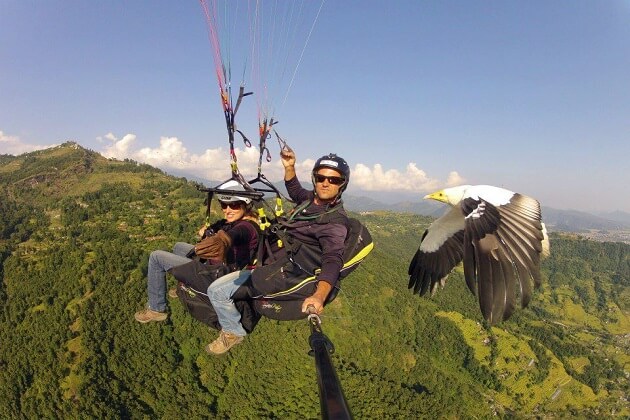 Ultralight Flight
Another way to fly like a real bird, Ultralight Flight will give you an opportunity to enjoy the picturesque of the whole city while being up above it. All you need to do is just to sit and let your soul and the sensational scenery roll into one. Overall, this exhilarating experience is sure to leave you a deep impression in it.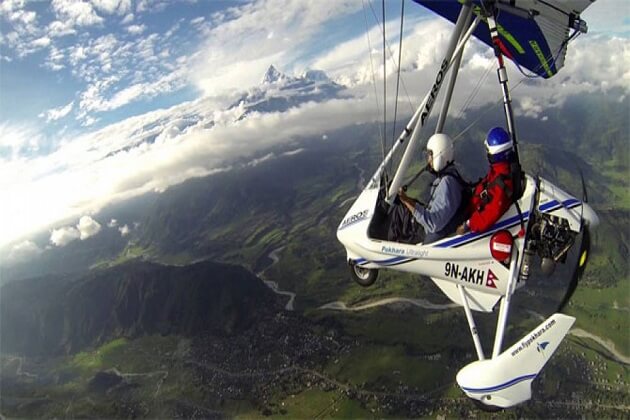 Hang Gliding
I have to say that, Nepal is really a paradise for those who want to be a real bird. The third adventurous activity allowing you to float in the air, Hang Gliding, will give you a memorable experience. Can you imagine how fascinating it would be when you ride your own plane without any disturbance? Even you can or cannot, just travel to Nepal and try it because you deserve to experience a thing like that.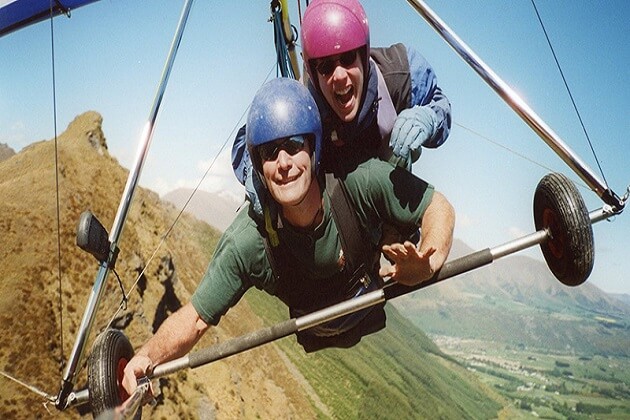 Bungee Jump
Bungee Jump might not unfamiliar to people across the world but, trust me, it is totally different from others when you once enjoy this sensational activity in Nepal. The fact there are 2 spots for you to enjoy bungee jump. The most popular one is the Last resort situated just a few kilometers away from all the city where you will jump amidst the impressive scenery. Stand at the edge of a bridge above one of the deepest gorges of the Bhotekoshi river, you then experience the longest free-falling of your life as you make your way down to the sparkling river.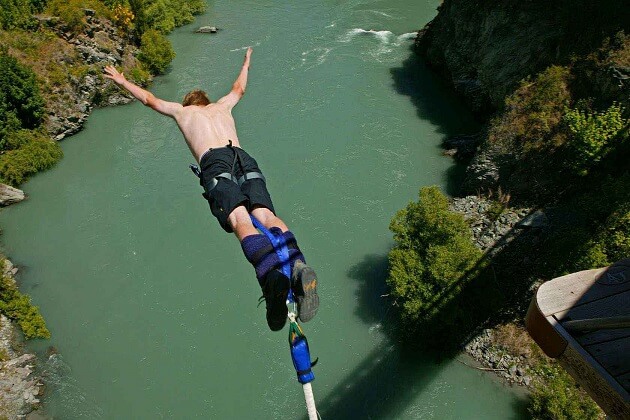 Trekking
Enjoy an adventure holiday in Nepal, how can we miss an opportunity to enjoy a trekking trip, a very famous adventurous activity in the country, through the lush forests, trails providing majestic vistas of Nepal's beauty at the high altitude? En route, you will be encouraged by the lush of the hilly regions or the snow-capped peaks, sparkling glaciers, lakes, and mountain in the base camps at the higher altitude.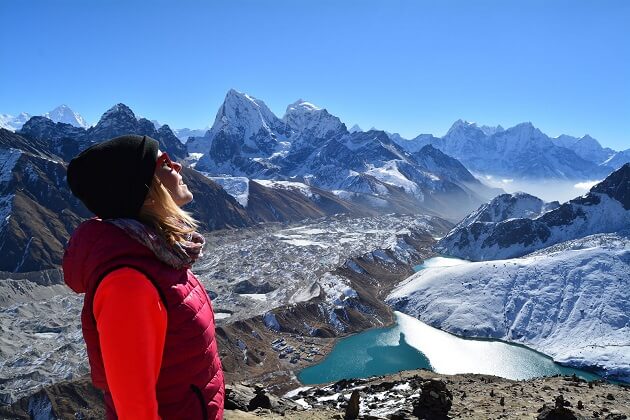 Rock Climbing
Besides trekking, this one would be an activity that you should not miss on your adventure trip to Nepal. There is a wide range of climbing sites for everyone from beginners to intermediate and professional climbers. Once enjoying, you will surely experience some of the hair-raising spots that will challenge your physical and mental endurance. When you are done, it will feel like you have accomplished something really awesome. To me, rock climbing is an inspiration showing that no matter how you get stuck in a rough time, you will definitely overcome it.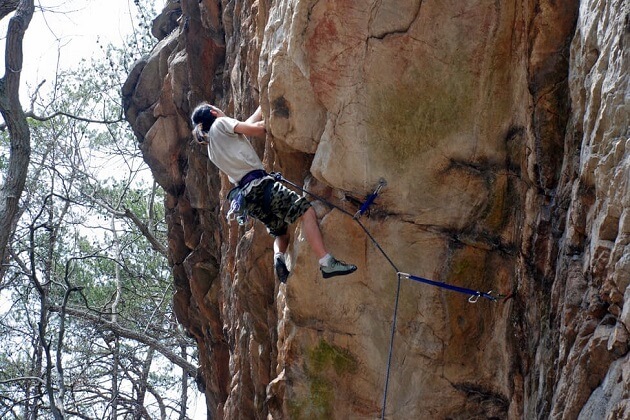 Mountain Biking
For those who want to break the physical limits, just try out the mountain biking in Nepal. There are many bike routes from graveled to bumpy and rough trails, in different cities for you to choose. Setting against the stunning valley and impressive mountains, the bike routes are best covered on bikes. On the way of exploring the wilderness by bike, you can witness beautiful flowers, animals along the way. So, after everything, I have to say that mountain biking is a perfect combination of adventure and natural & cultural sightseeing.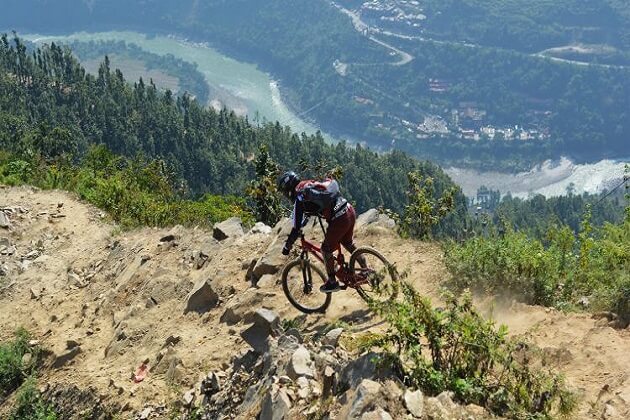 Jungle Safari
At first, it might not be something adventurous but, when you get the wildest experience, it totally will be that. The jungle safari would be an opportunity to encounter the real wildlife in life as you will bump into various animal species like one-horned rhinoceros, leopards, tigers and many other exotic ones chilling out in their habitat. The Chitwan National Park and the Bardia National Park are the two best places offering such an amazing like that. Enjoy it and your Nepal adventure tours will be so much perfect.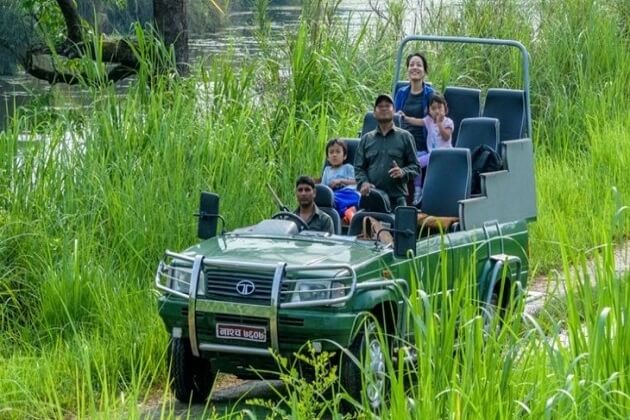 River Rafting
To me, rafting is one of the best activities that each traveler should spend time on it once in Nepal. Can you imagine how thrilling it would be when you flow the rafting trail, get wet, and go through the rapids from the Himalayas? On the rafting trail, you can also witness the beautiful vistas of the snow-capped mountains in Nepal.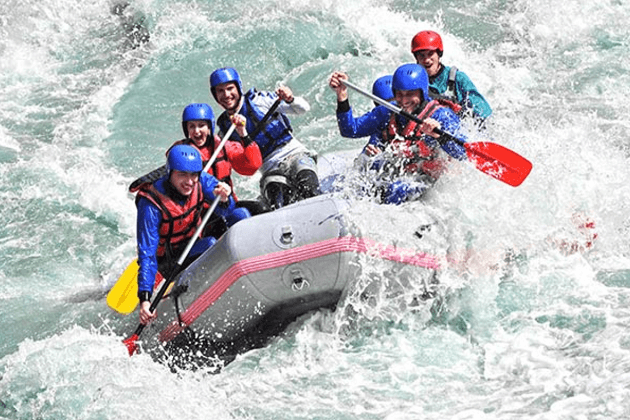 Canyoning
This one is one of the best things to do on my adventure tours in Nepal, I swear. I highly recommend you trying canyoning at least once in life because it is an opportunity for you to explore the deep ravines, majestic waterfalls, and rock slides. The most fascinating part will occur when you complete as you will fall into the clear turquoise ponds. That is really cool.