Best Things to Do and See for Your Culture Tours in Nepal
A culture tour in Nepal offers you so many things to do ranging from witnessing sacred pilgrimage sites, historical monuments and World heritage sites to an opportunity to interact with Nepali people and experience their daily lives. So, to get to know what exactly the best things to do and see on your Nepal culture tours are, just elegantly read on and discover.
Visit a Buddhist Monastery
As you might know, Nepal is a good example where both Hindu and Buddhist shared the same temples for worshiping and conduct respective practices, however, Buddhism has always been the second religion. In Nepal, there is the largest Shiva Temple, the Pashupatinath Temple, located in a small town – Deopatan where is barred to non-Hindus but travelers can witness the view of the inner courtyard from the Shleshmantak hill.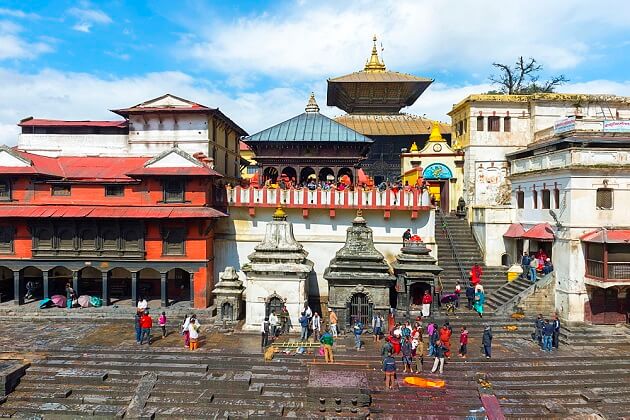 Your culture tours in Nepal will be so much more interesting when you head to the north of ancient Buddhist town where Boudhanath and Kopan hill can be marvel at for miles. The hill is home to the Kopan Monastery, a center for Buddhist study, meditation, practice, and retreat, where houses over 360 monks and nuns, mainly from Nepal and Tibet. The monastery is also a spiritual oasis for foreigners from all around the world wishing to receive teachings for 7 – 10 days. Overall, your Nepal culture tours will be worth the time you spend on the Kopan monastery.
Get into a Religious Festival
Just like other countries in the world, religion is the core of Nepali culture. Enjoying Nepali festivals, it is a chance to indulge yourself in the richness of the Nepali culture & tradition. There are 2 festivals that you should attend if you can, Dashain and Tihar.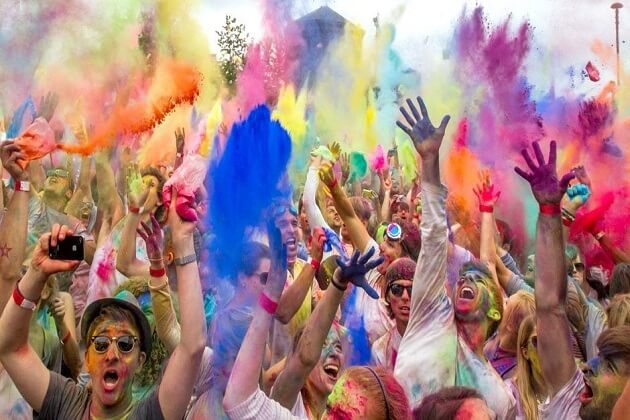 But there is also a festival that I highly recommend you enjoy in – Holi festival, also known as Festival of Colors. This festival takes place for 2 days in late February or early March. During this festival, you will see a lot of people carrying dry colors, water balloons, and water guns on the street and then, they throw colored powder and water at each other.
See a Buddha Stupa
Legend had it that the stupa is a religious monument which was originated from the mounds of mud and clay covered the relics of Buddha. For the best culture vacation in Nepal, the Swayambhunath Stupa is the must as it is an ancient structure and in the 5th century, it was a pilgrimage destination.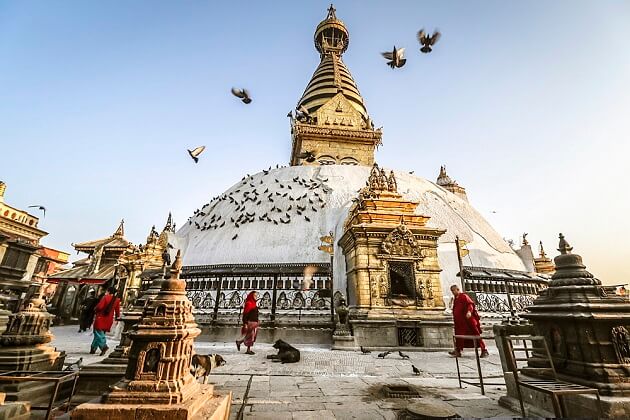 Pilgrims at Swayambhunath consists of Hindus, Buddhists from northern, southern, central Nepal, and from Tibet. Once there, you can admire something impressive in each morning before dawn as there are hundreds of pilgrims take steps upwards the monument's 365 footsteps and start a reverent and religious clockwise that encircles the stupa. Also, you will notice that there are eyes of Buddha seeming to observe the world from 4 directions. Do not forget to visit this landmark on your Nepal culture tours because you can visit every day.
Discover Durbar Square
Lying in the heart of the capital city – Kathmandu, the Durbar Square (Durbar means palace) was the place where the city's kings were crowned. Your culture tour will be perfect once there because the traditional heart of the old town, as well as the most spectacular legacy of the traditional architecture of Kathmandu, have been still remained there. Inside the square, you can see the Hanuman Dhoka Palace where the coronation of the Nepali monarch still takes place nowadays. There are also 2 museums that you can find there, the King Tribhuvan Memorial Museum and the Mahendra Museum. Buy a ticket and then, you will be able to explore the old-ages photos and artifacts at the Mahendra Museum. At the end of the south of the square, you will see the Kumari Chow where you will learn a bit more about the living goddess of Nepal.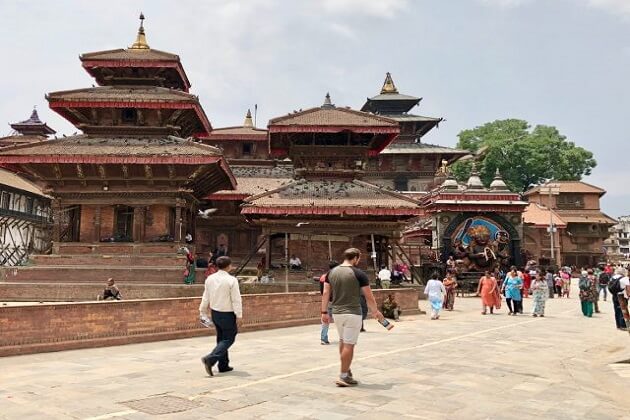 Eat Traditional Dishes
Well, to explore the culture in Nepal, nothing better than experiencing its cuisine. There are several traditional dishes that you must try during your Nepal culture tours, I will list them below:
Dal Bhat
(lentil soup): If this dish is cooked properly, its taste is amazing. You can easily find this dish in most restaurants.
Rotis
: It is a kind of pancake made of wheat or rice flour and generally served in most restaurants. Once try this dish, you have to eat with your right hand because most Nepali do not use cutlery. However, rotis can be handy in preparing bite-size tastes.
Lassi
: This is a refreshing drink that is made from yogurt and water.
Chatamari
: I consider it a Nepali pizza. This dish is made of rice flour with toppings like meat, vegetables, eggs, and sugar. Both the local and tourists are keen on this dish.