When coming to Nepal, when you first meet any local, press your hands together and start with saying Namaste to watch the Nepal people replying with the warmest and friendliest smiles ever. You may not believe, but people of Nepal are the friendliest people you will ever encounter. These are 7 things about the characteristics of Nepal people that you will definitely see once enjoying Nepal tours.
1. Stay Together One Day – Stay Family Forever
The Nepali people are truly kind, warm and compassionate. They are incredibly welcoming. Even though you only meet them the first time in a few minutes, you could be taken into their home and suddenly, you would have more aunties, some cousins, and a grandfather figure. You would be surprised, as everyone wants to listen to you, want to know your own stories and want to get to know more about where you came from. You would be loved, and one way to show their love is to feed you with a lot of tasty cuisines until you can't stand the sight of food anymore.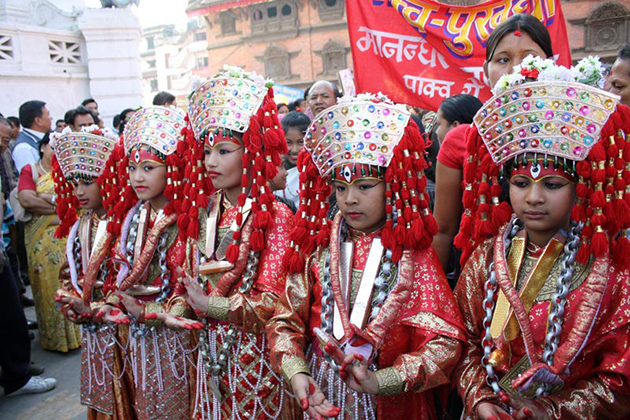 2. Anything Can Be possible – Everything You Need To Do Is To Ask & You Shall Receive
Nepal people would do anything you want to make you feel comfortable. Where there is a will, there is a way, and you can ask for anything, they will try their best to make things happen. From having WiFi at the altitude of 5.100m to having Sherpa walk down 1.000m in the middle of the night.
3. The Nepali Are An Unity Of Many Cultures
When you come to Nepal, you will see that Nepal people have different facial characteristics, different ways of dressing and even different languages. These people are from Tibet, Mongolia, Bhutan, India, and Nepal. Over a long period of time, many cultures have melded and blended together. All of them play important parts in contribution to the thick history and the rich culture of Nepal today.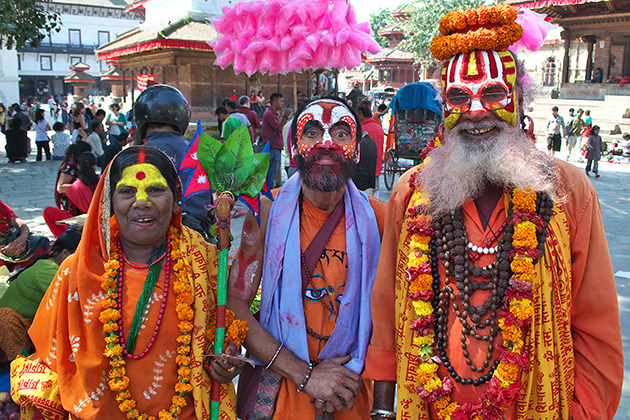 4. Different Religions Can Coincide In Peace
Buddhism and Hinduism are both strong faith in Nepal. However, they still remain standing side-by-side, coexisting together in harmony. It's beautiful that you can find a Ganesh statue and a prayer wheel from the same shop. All aspects of Nepali culture are appreciated, religion or otherwise.
5. A Sherpa Can Be More Than A Porter Carrying Your Bags
The Sherpas, originally coming from Tibet and having made the majestic Himalayan their home, are people with deep understanding, holding a rich culture and a thick history. They are hardworking, humble and dedicated. They are the people who can endure the extreme temperatures and weather conditions since they get used to living in this part of the world. Carrying bags and pottering goods to towns is the work which now has become the synonym of their name. Once meeting them, you should always say Namaste, and with just a word, you will receive more than you can imagine.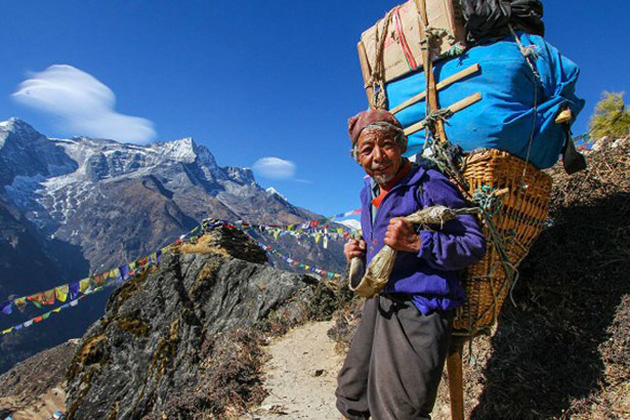 6. No Matter How Life Treats Them, They Won't Complain
Nepal people won't complain. No matter who they are and what jobs they are doing, they won't complain. They can be Sherpas, businessmen, taxi drivers, waiters or farmers. They do their jobs, and they work hard in their area of expertise. People work hard to get things, and they are proud of what they are doing and their achievements.
7. They Can Be Tiny, But They Are Mighty
Together, they have become a strong unity and a heroic nation. Nepal people are always strong and proud. In the nearest earthquake, although the loss, the damage, and the pain were huge, they still stand tall. There are a lot of incredible photos of these people pulling and lifting things together to save other people and animals trapped underneath. Besides, the Gurkhas army is the strongest and the bravest army in the world. They are the symbol of strength, of bravery and of heroism.