Roam around the majestic country – Nepal, travelers will be impressed by many mighty snowcapped mountains, thrilling trekking spots, beautiful cities, ancient temples and pagodas, amazing hospitality of local people. Although Nepal is a country in which ancient values are outstanding, its capital city – Kathmandu, is still pretty modern with a lot of services, and spa & massage parlor is one of them. In the fast-paced, chaotic capital city of Nepal, there are some spas of good quality, which will definitely satisfy you while indulging in your best Nepal Tours and Kathmandu tour packages.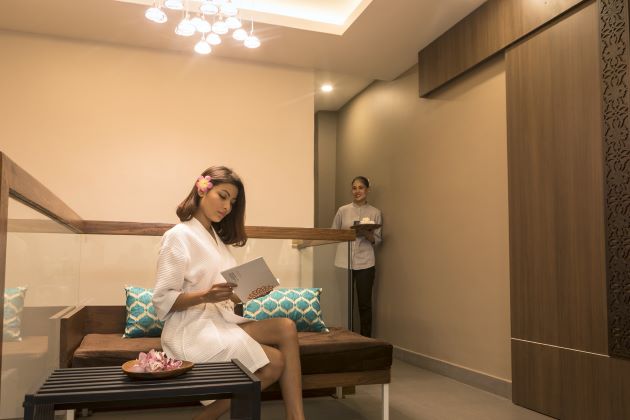 Top 5 Best Spas & Massage Parlors in Kathmandu
Kinjjala Spa & Healing Center
This spa, somehow, is one of the best spas in Kathmandu – Nepal, from my point of view. Excellent service, as well as the decoration and hospitality of the room, absolutely stand out from the crowd. Obviously the price there will be expensive; however, you can choose their package plan, and then nothing troubles you to have a happy ending anymore.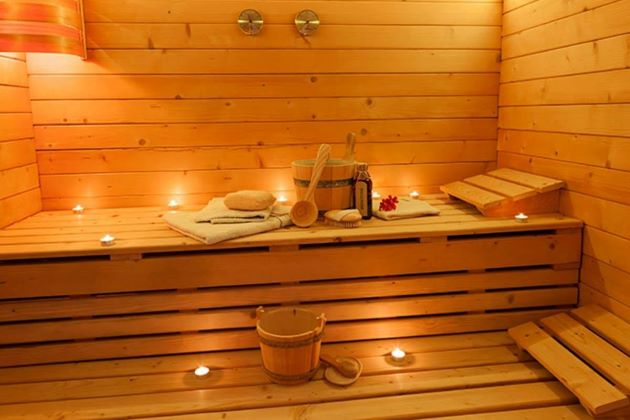 Address: Jhamsikhel Road, Patan 44601, Nepal
Phone: +977 1-5532630
Opening hours: Monday – Sunday, 10:00 AM – 8:00 PM
Tranquillity Spa
If you need some time to take it easy and have some little retreat, Tranquility Spa will make your day. Right after you enter the massage parlor, there will be a beautiful little garden and someone waiting to greet you. Inside the spa, it is clean and the staff there are professional. Moreover, that poverty has free wifi.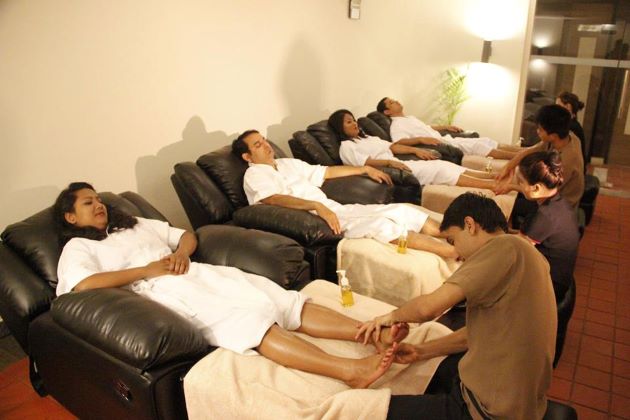 Address: J P Road, Kathmandu 44600, Nepal
Phone: +977 1-4218396
Opening hours: Monday – Sunday, 7:00 AM – 10:00 PM
Heritage Spa
Once there, all you need to do is to relax while feeling every comfort creeps through your body. The room is, definitely, super nice with many vibrant decorations and the staff is very hospitable as well as well-trained. If you want to experience the best of the best massage therapy, do not miss to try the deep tissue and hot stone spa in the Heritage Spa.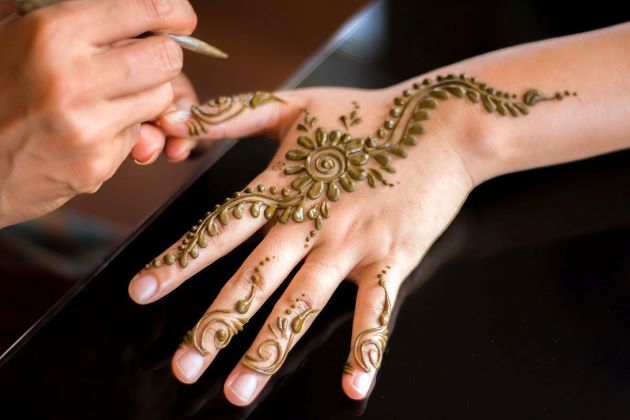 Address: Basundhara Road., Bashundhara Ring Rd Track S, Kathmandu 44600, Nepal
Phone: +977 984-9024360
Opening hours: Monday – Sunday, 9:30 AM – 7:30 PM
Thamel Spa
For those looking for a massage parlor to have the feeling of being reborn after a quite long trip in Nepal, all you have to do is to come here and being a real king as the staff there will treat you like that. Great service as well as wonderful staff, then, what are you waiting for? Come and high on life.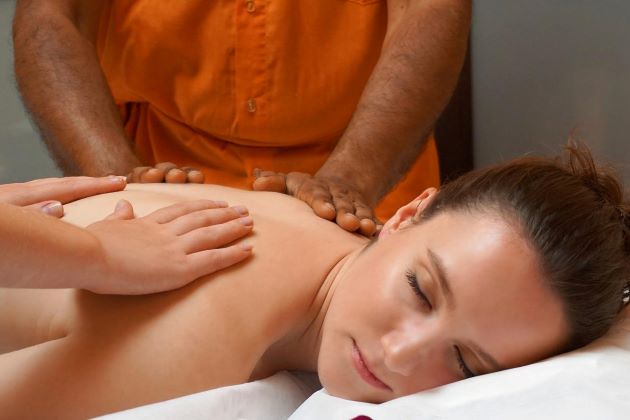 Address: Chaksibari Marg, Kathmandu 44600, Nepal
Phone: +977 1-4215619
Opening hours: 9:00 AM – 9:00 PM
Anada Spa & Natural Therapy Center
Massage therapy in Anada Spa & Natural Therapy Center is unique that you, somehow, have never seen before. I was really impressed due to their professional therapist that instead of squeezing the cold oil directly onto my body, she squeezed it into her hands and then, heated it up before rubbing it onto my tired body. Overall, the massage parlor was great and I highly recommend it for you.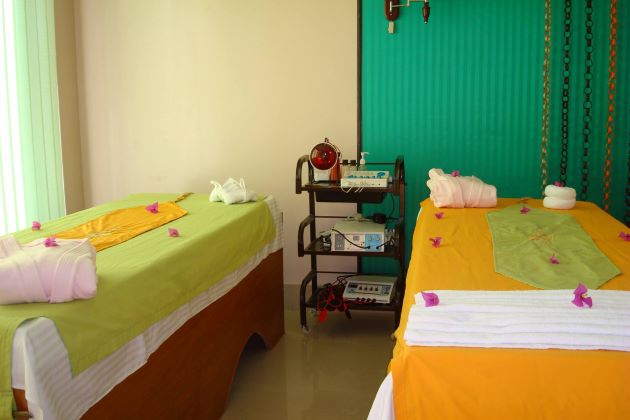 Address: Hotel Family Home, Ashok Galli, Kathmandu 44600, Nepal
Phone: +977 1-4228951
Opening hours: Monday – Sunday, 8:00 AM – 10:00 PM
Top 5 Recommended Spas & Massage Parlor in Kathmandu
Amantran Spa & Salon
You think that Kathmandu is too crowded, and you want to find a little peace for your soul and your body in the afternoon, well, what are you waiting for? You can just go out and go to the serene salon at Amantran in Balawatar.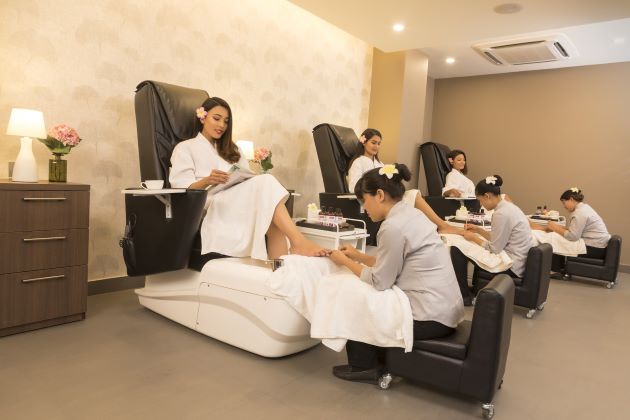 Their spa pedicure is pretty great since it will give you the time to recline comfortably in the massage chairs, watch the footbaths' bubbles popping up while using their free wifi and enjoy a cup of warm tea. Your feet will be well taken care of after having to walk and trek and climb on your trip to Nepal. Their nail polish is just so-so, but if you want to try, just go for it. Here they also do all kinds of massage like facial, waxing, hair cutting and so on.
Address: SK Bhawan, Gairidhara Sadak, Kathmandu 44600, Nepal
Phone: 4416920, 4412041
Opening hours: Monday – Sunday, 10:00 AM – 6:00 PM
Himalayan Healers
The special thing about this place is that it is on the top floor with a wonderful panoramic view over Kathmandu. You can both enjoy the view and their perfect skills. A deep. Comfortable massage with oil can glisten your skin and make your spirit become more peaceful and serene. There are a lot of styles for you to choose from.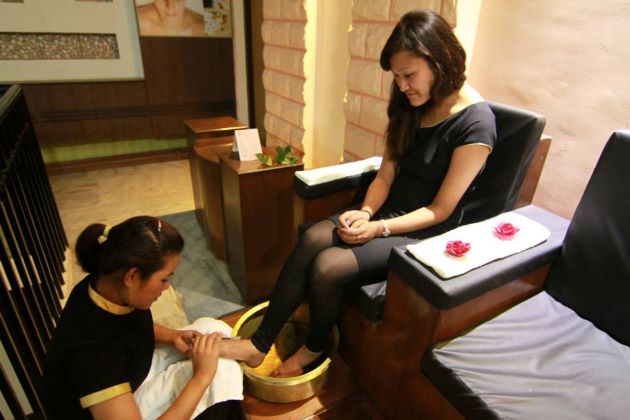 Address: Tridevi Sadak, Kathmandu 44600, Nepal
Phone: +977 1-4437183
Opening hours: Monday – Sunday, 10:00 AM – 8:00 PM
Club Oasis
Club Oasis is a luxurious spa in Kathmandu, and it is one of the most expensive choices. The quiet and mild atmosphere, with the light from candles and the comfortable sound of running water. Their facilities are spotless with a wonderful sauna, great jacuzzi, and steam room, a fully-equipped plus Hyatt swimming pool, and their staff members are super professional, attentive, and caring. Their messages and facials are the best. Although Club Oasis is the most expensive option in Kathmandu, it is not that expensive considering globally, obviously.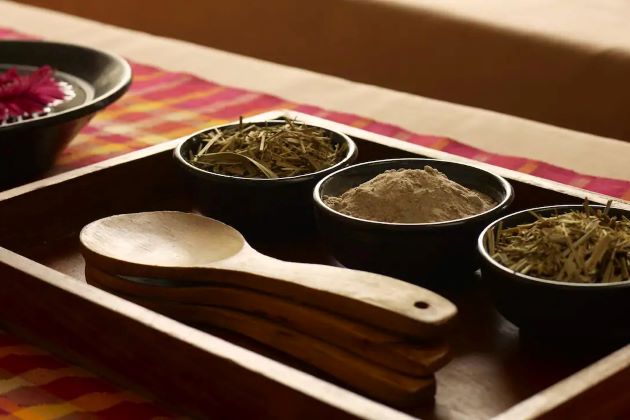 Address: Taragaon, Kathmandu 44601, Nepal
Phone: +97715171234
Opening hours: Monday – Sunday, 9:00 AM – 8:30 PM
Sotai & Kai Therapy Centre
Sotai & Kai Therapy center can make you hurt, but well, I must say that it hurts so good. If you want to get a body-balancing alignment, this is a wonderful choice for you. People come to this mild, peaceful, quiet place to get their bodies straightened and sorted, to relieve their muscle spasms as well as other aches and pains. They also have some choices for pure relaxation besides those therapeutic treatments.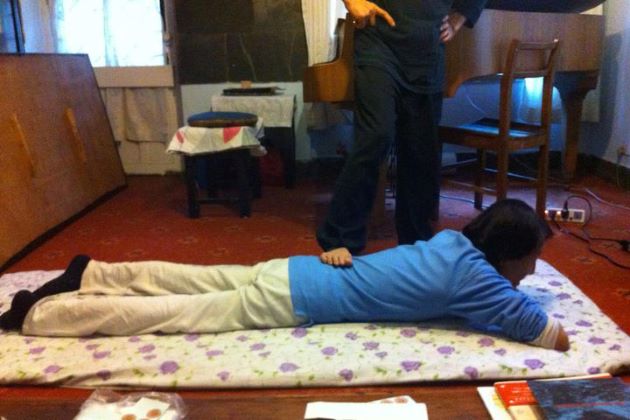 Address: Patan 44600, Nepal
Phone: +977 986-0980731
Opening hours: Monday – Sunday, 8:30 AM – 5:00 PM
Chaitanya Medi Spa
Chaitanya Medi Spa offers a lot of services and packages at good prices. Their rooms look a little bit worn out; however, the quality of their treatments is wonderful. They have happy hours, good packages, and frequent discounts, they offer from Ayurvedic massages to bridal packages, waxing, haircutting, and all of those things make Chaitanya Medi Spa become a worth-visiting spa in Kathmandu.
Address: Maitri Marg, Patan 44700, Nepal
Phone: +977 1-5547774
Opening hours: Monday – Sunday, 8:00 AM – 8:00 PM