Although Nepal is a small country, it has 126 castes and small ethnic groups. Because Nepal is such a multicultural nation like that, it has a lot of dances. With classical, traditional songs and music, a dance will be completed. In Fact, there are 2 types of Nepal Traditional Dance: Classical and Folk dances, in which classical dances are based on the ancient classic, that means these dances have been performed since the ancient time with a long-lasting establishment, or the dances reaching the highest standards.
These dances are performed according to classical music and Nepal folk dances are based on the flock songs and music, which means that these dances belong to a particular group or area. These dances are performed according to folk music. And if you want to understand more deeply about tradition & culture while enjoying your Nepal tours, there is no reason to miss the exploration of some interesting Nepal dances.
Nepal Classical Dances
Ghatu Nritya
Ghatu Nritya dance is a classical dance of Nepal, which is performed among the Gurung community in Gandaki zone. The girls from 11 to 19 years old, who are unmarried, perform this dance.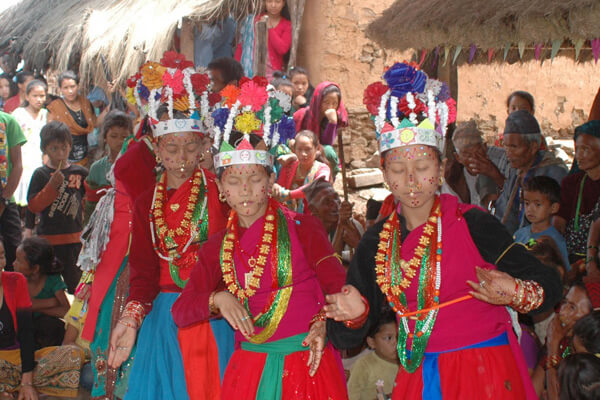 Sorathi Nritya
This dance, also belonging to Western Nepal's Gurung community, is performed for more than 15 days between the Tihar and Dashain festivals. It retells the story about a king having seven wives; however, he didn't have any child. At last, the youngest queen bore a daughter, but because of jealousy, other wives threw the little princess into a river.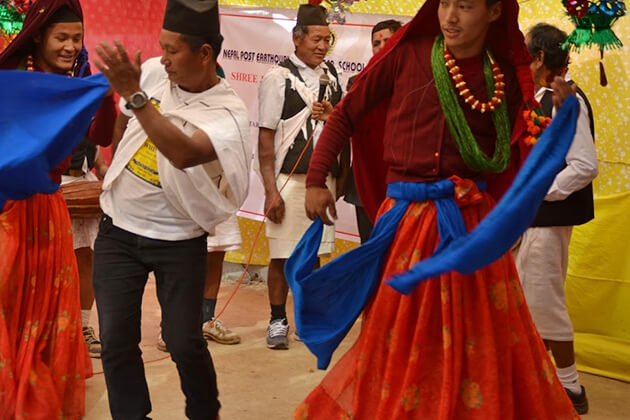 Later, she was saved and brought up by a fisherman. In the end, everything was revealed with the happiness of reunion or the mother and daughter, as well as the punishment for the guilty ones. It must be a traditional dance of Nepal that you shouldn't miss to witness.
Maruni Nritya
Maruni Nritya is a dance belonging to Western and Eastern Nepal, Sikkim and Darjeeling respectively. Also, it is the most well-known and oldest dance of Nepali community living in this region. Men and women performing Maruni dance, wear colorful clothes, sparkling ornaments, and nose rings. A clown, called 'Dhatu Waray' meaning liar, accompanies these dancers and acts as a comedian.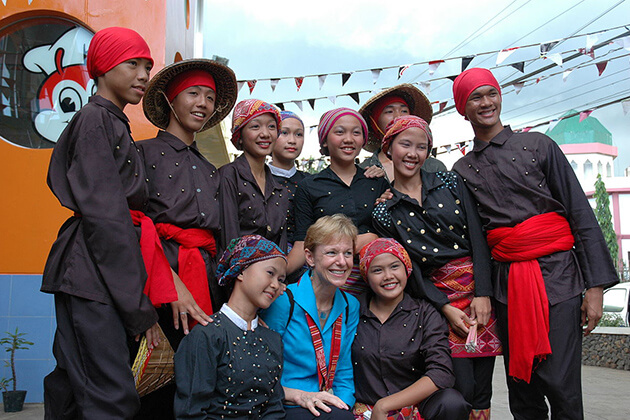 Devi Nritya
This is a classical dance continuing from Gaijatra to Indrajatra in Kathmandu Valley.
Hanuman Nritya
To perform this dance, people have to disguise as Hanuman who was the devotee of Ran. It is popular in Syangja, Baglung as well as other districts in this region.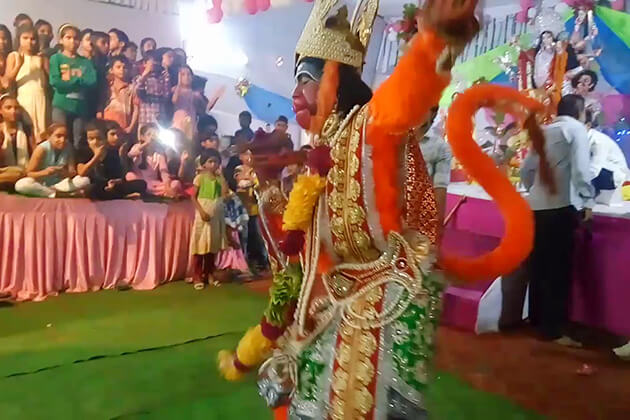 Nepal Folk Dances
Deuda Naach
Deuda Naach is popular in Mid-west and mostly far West Nepal. Dancers perform the dance in a circular by touching shoulders between others. They will step their legs back and forth according to the song sung by the dancers themselves. Do not miss a chance to experience this Nepal Traditional Folk Dance because, tourists, of course, can join this dance too.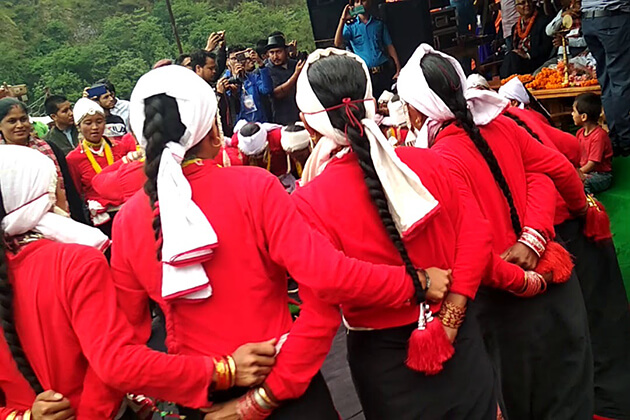 Dhan Nach
Dhan Nach is a traditional dance of the Limbus, living mainly in the Eastern part of Nepal. Dhan Nach is a cultural practice, and when people perform it, they sing Palam. This not only reflects the history and the mythical aspects of the Limbus community but also tells the glorious history to the new generations.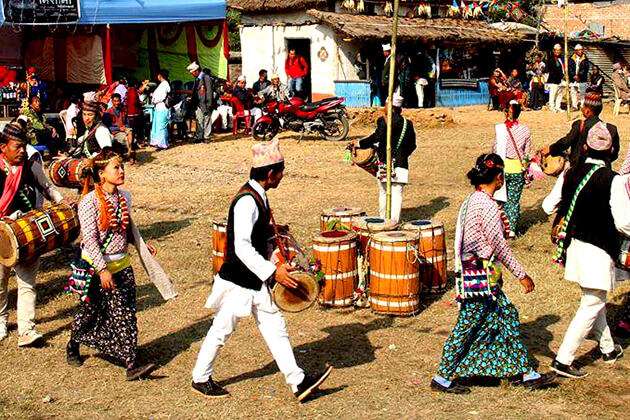 Chandi Naach
Chandi Naach is a traditional dance of the Rai community worshiping Lord Shiva and Goddess Parvati. They dance to pray to Lord Shiva and Goddess Parvati for success, peace and good crops for their village. Dancers who performed this dance have to show cheerful and charming faces.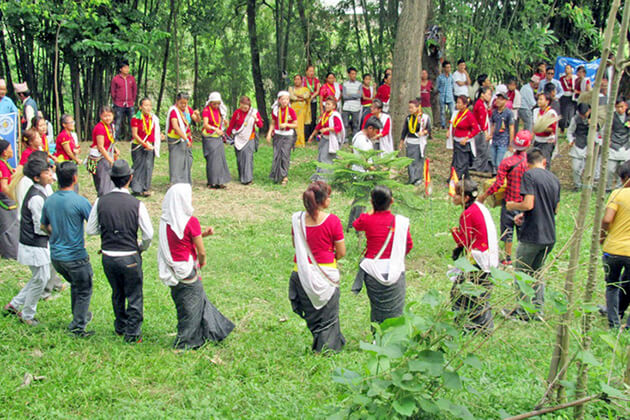 Mayur Nanch
Mayur Nanch, or Peacock Dance, is one of the most famous dance in the Mid-Western part of Nepal, especially Rolpa and Rukum. They form a group of 12 people, carrying feather of the peacock on their back. In this dance, a man and a woman have to make a pair. Mayur Nanch is believed to be a long-traditional dance.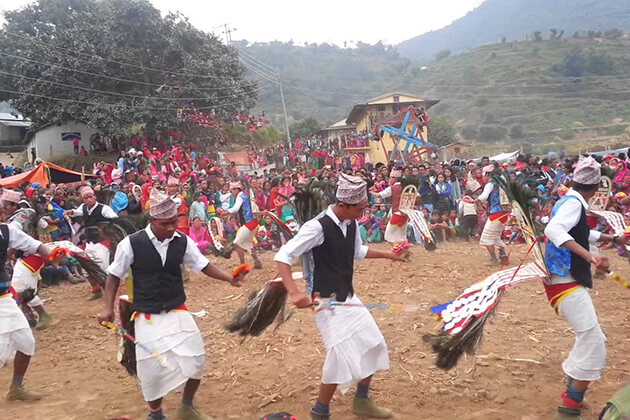 Lakhey Dance
Lakhey Dance is one of the most popular dances of the Nepali community. Lakhey is believed to be a devil who always keeps his place by chasing away other devils, and Lakhey will punish any devil trespassing his territory. Lakhey dance is performed during Indra Jatra festival falling in the month of September every year. On the day of Indra Jatra, this masked dance is used to collect charity.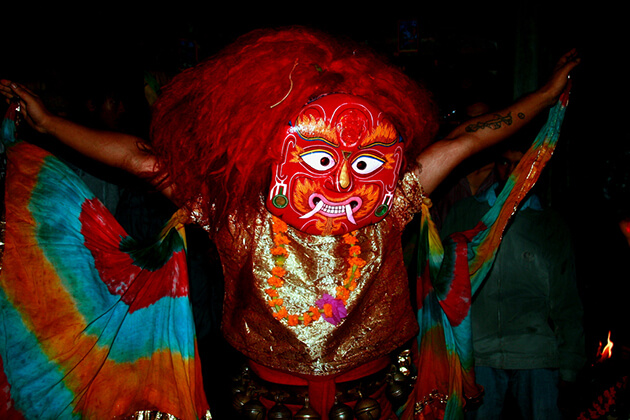 Charya Dances in Nepal
Manjushree
Manjushree is a dance that is believed to have come from Mahachin. The place is a special one in Nepalese culture as the Bodhisattva who made Kathmandu Valley inhabitable from draining water out of it. Legend had it that the Kathamandu valley was a lake. With his 2 consorts Barada & Mokshada, Manjushree came to Kathmandu to pay homage to Lord Swoyambhu.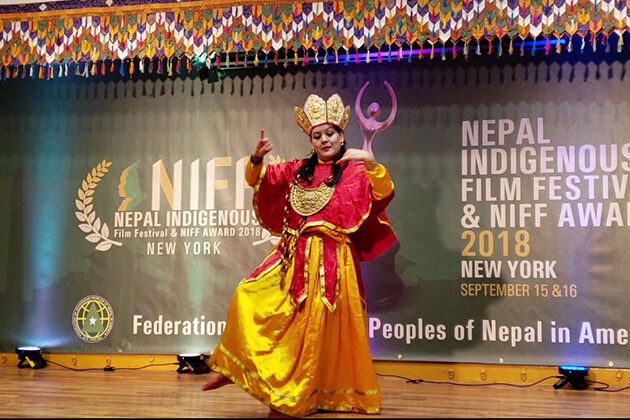 Bajrayogini
Bajrayogini is the goddess of yogic practicing dances joyfully in the brightly red color. She is the Haryka's consort & personifies the feminine energy. The Goddess Bajrayogini Temple is located 3 miles away from Kathmandu.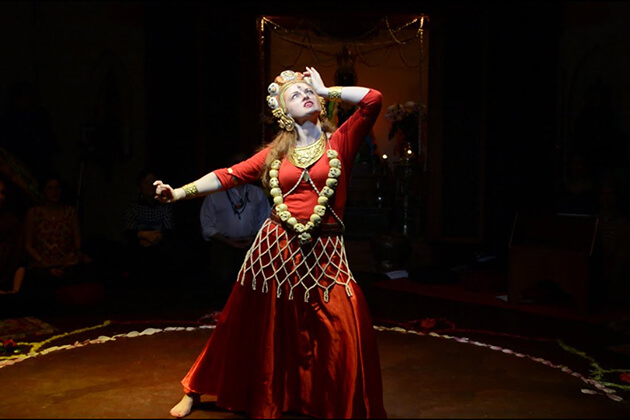 Pancha Buddha
The Pancha Buddha, also known as Five Buddhas are Amoghasiddhi, Amitabha Buddhas, Ratnasambhava, Akshobhya, and Vairochana. Each of them has his particular wisdom, direction, posture, and color.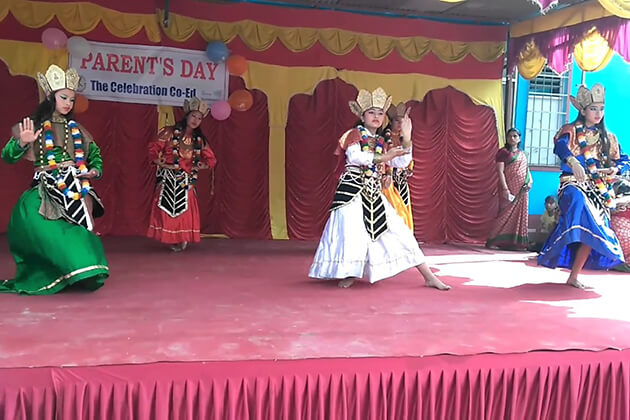 Rakta Ganesh
Along with Mahakala, The image of Rakta Ganesh or Red Ganesh is found at the entrance to monasteries in the valley as a protective deity. He has an elephant-headed and 3 eyes.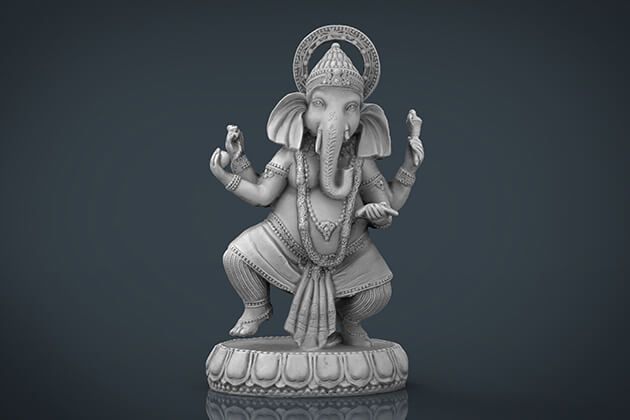 Arya Tara
Arya Tara has a green color and is regarded as an Amoghasiddhi's consort. Legend had it that Arya Tara protected the suffering beings in crossing the Samsara's ocean, of this life of suffering.