In general, Nepal is pretty safe for tourists. Nepal is safer than most countries around the world with friendly people, maybe because of their religion and natural kindness. Nepal is the ultimate destination for mountain lovers and is the place you would want to set foot on for at least one time in your life. Famous for its mighty Mount Everest, picturesque landscapes and wonderful hospitality of people, Nepal attracts thousands of tourists every year recently. If you are still demuring whether you should visit Nepal or not on account of not knowing if Nepal is safe enough, this article is for you.
Here is some information for you to understand more about Nepal before deciding to go on a Nepal vacation.
Stable political terms in Nepal
In terms of politics, Nepal, officially the Federal Democratic Republic of Nepal, is pretty secure and stable in years.
Nepal went through a long history of strikes and demonstrations by politicians, by students, by Maoists or sometimes, by all three. Nowadays, the political condition has greatly improved; however, sometimes there may have a small demonstration – a julus. When things get more intense, there would be a chakka jam, or "jam in the wheels". It's the situation when all the vehicles keep off the road, or a bandh, once all the retailers, offices, schools or companies are closed. In a situation like that, the best thing you should do is to stay in your hotel room, relax with a cup of tea and read a book, and it's very possible that you will have to eat at the hotel.
However, the chance you will get into this case is small.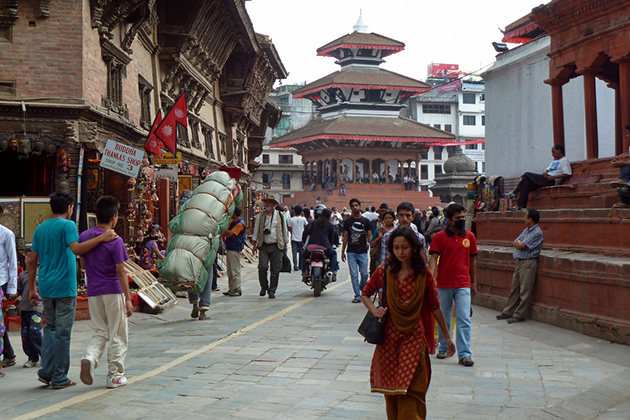 Less natural disasters
Since the earthquake in 2005, Nepal has recovered greatly. Now, there are less natural disasters in Nepal, and they occur seasonally, at the specific time, so tourists can choose what days to travel to Nepal in order to avoid the risk of natural disasters.
Crime is not a big risk for travelers
The crime rate in Nepal is among the lowest in the world; however, like anywhere else, it is vital for tourists and travelers to exercise security awareness. You should keep your personal belongings carefully, make sure that your backpack is secure enough, and you shouldn't travel alone, for both men and women. Once coming to Nepal, you should register with your embassy in Kathmandu, as well as update for your family or close friends your location, your private schedule, and the information of your guide.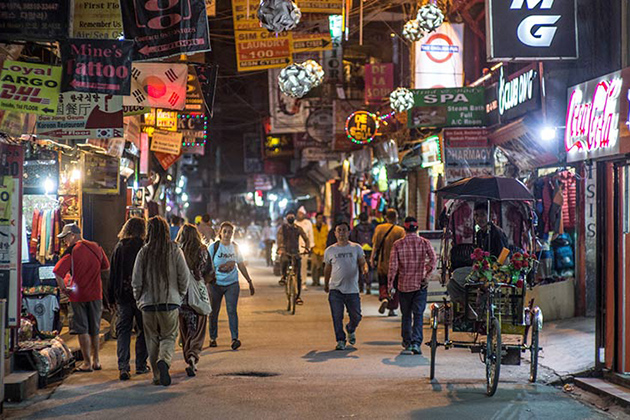 Nepal, generally, is safe for female travelers
Nepal is a pretty safe country for female travelers, even solo female travelers. However, like anywhere else in the world, women should still be cautious and watchful.
Women should dress in a modest way and make sure that the shoulders and thighs are covered. If you travel alone, choose a local female guide when you trek.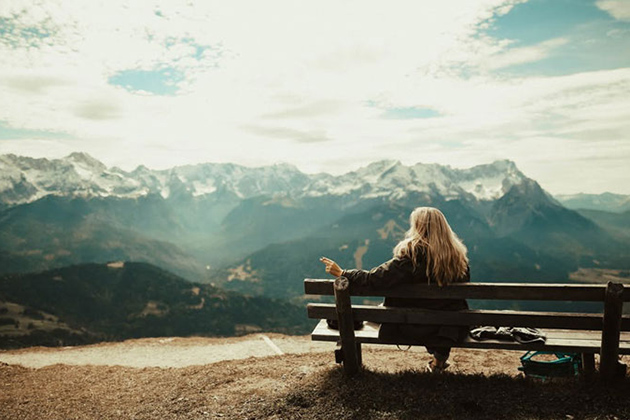 Nepal people are friendly & welcoming
In Nepal, they believe that a visitor is sent by God, so the host serves the guest warmly and kindly. If you come across a Nepali, that person will invite you in for water or a cup of tea, ask you about life or your country.
It is also said that, or it is a shared belief that, in Nepal, once you knock a door and ask for help, no one will turn away.