Duration: 9 Days/ 8 Nights
Start/ End: Kathmandu/ Kathmandu
Tour Route: Kathmandu – Namobuddha – Timbu – Tarkeghyang – Ama Yngri Peak – Shermathang – Kathmandu
Tour Highlights:
Enjoy an off-beaten-path trek
An opportunity to bump into the local and experience their daily life
Witness the pristine beauty of the areas
Tour Category: Nepal Culture Tours
Tour Customizable: Definitely (Without Helambu Ama Yangri Trekking days, tell us what you are interested in)
Tour Guides: Local guides (English speaking guides or other languages as your demand)
Transportation: Private first-class-air-conditioned vehicles
Accommodation: Listed below or equivalent. Room with private bath or shower, hotel taxes, porterage, tips, and service charges.
Brief Itinerary:
Day 01: Kathmandu Arrival
Day 02: Transfer to Namobuddha
Day 03: Transfer to Timbu
Day 04: Trekking Journey – Trek to Tarkeghyang
Day 05: Trek to Ama Yangri Peak
Day 06: Trek to Shermathang
Day 07: Back to Kathmandu
Day 08: Free Day in Kathmandu – Kathmandu Sightseeing
Day 09: Kathmandu Departure
Day 01: Kathmandu Arrival
Welcome to Kathmandu! After a pretty flight full of beautiful landscapes of the valley below, our representative will greet you at the existing door following customs formalities and then, we escort you to your hotel. Once you've settled in, we head out and enjoy our time to discover the capital city with the beautiful brick structures adorned with adapted wooden carvings that have been serving centuries as palaces, temples, or dweller's homes.
Later, in the evening, we have a traditional welcome dinner at the hotel.
Overnight at the hotel.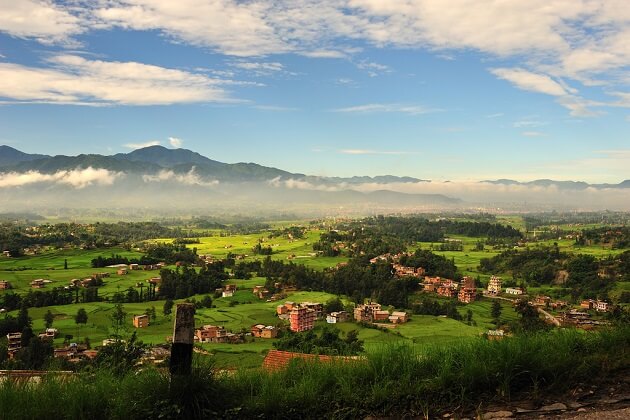 Day 02: Transfer to Namobuddha
This morning, we have breakfast and then, we enjoy our first trip witnessing the high Himalayan mountains by taking a pretty drive eastwards to Namobuddha – one of the Buddhist holy sites in Nepal. Our journey can be worthier when you stop on the way at HRDC hospital that giving children including poor backgrounds from all over Nepal, free treatments, prostheses, rehabilitation, and surgeries. Our Culture journey continues as we drive and make a stop again in the Dhulikhel town for lunch. Once there, we can enjoy both our lunchtime and the impressive mountain views in Kathmandu Valley.
After lunch, take a short rest and we then transfer to Namobuddha where we will stay a very clean and comfortable guesthouse of the main monastic area. It is a chance for us to enjoy dinner with monks and their ceremonies.
Overnight at the guesthouse.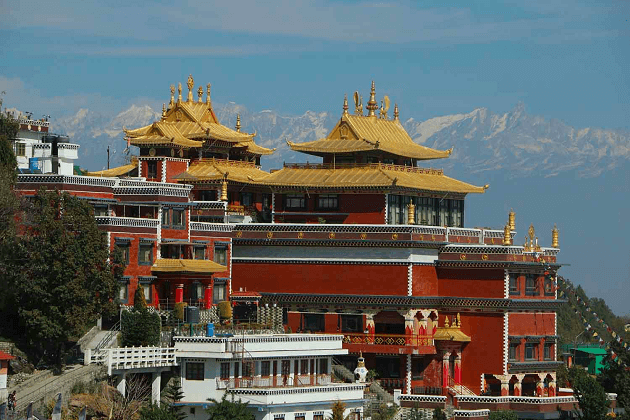 Day 03: Transfer to Timbu
Today, after breakfast with monks, we set off towards Timbu. There will be several stops offering a memorable moment as well as stunning vistas en route and we will have a special lunch in the Gyaltum village. Promise that it is a very warm and heartfelt stop.
In the afternoon, we move to Timbu where we spent the rest of the day together.
Free nightlife in Timbu, enjoy the destination your way.
Overnight at the guesthouse.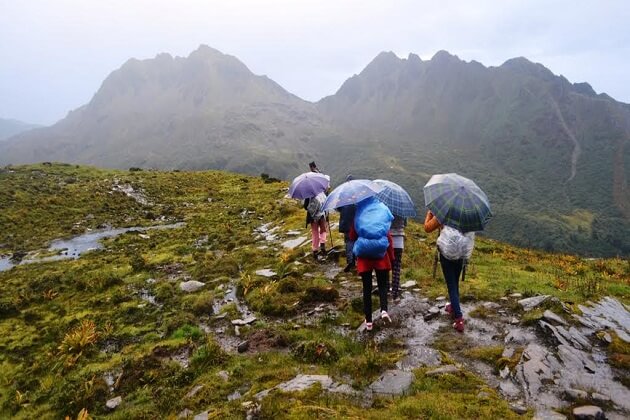 Day 04: Helambu Ama Yangri Trek – Trek to Tarkeghyang
Our Helambu Ama Yangri Trek, today, will begin. This morning, we get into an uphill trail. We will cross a small hydropower project, lush terraces & forests, and settlements. If it is our lucky day, en route, we will be welcomed by the majestic beauty of blooming rhododendron trees.
Once reach the Tarkeghyang – a Sherpa village, we spend time together and bump into the locals there. It's time for us to learn about the tradition & culture, their lifestyle, and so on.
Overnight at the guesthouse.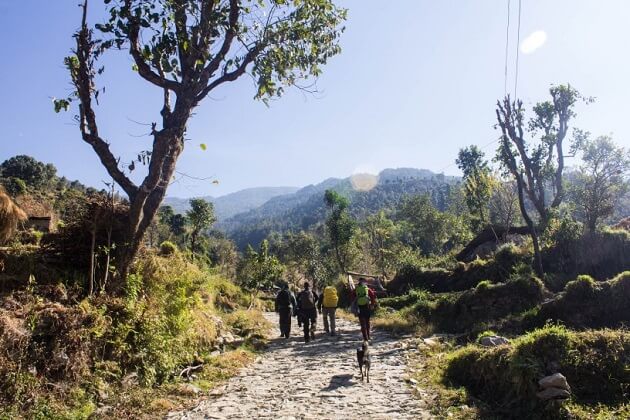 Day 05: Trek to Ama Yangri Peak
Today there will be two options for you to choose. First, we will climb the Ama Yangri peak (3771 m). Second, if you want to enjoy a less exhausting journey, we will spend this day walking in the area around the Tarkeghyang. Both options have their own features so, do not worry as you will miss something interesting.
In the evening, we spend time on the teahouse, talk about our experience during the day.
For those who enjoy climbing the Ama Yangrima peak, there will be a breathtaking panorama scenery of several snow-capped peaks (8000 m). Remember to carry a camera along with you and keep it activating for your own impressive photos.
Overnight at the guesthouse.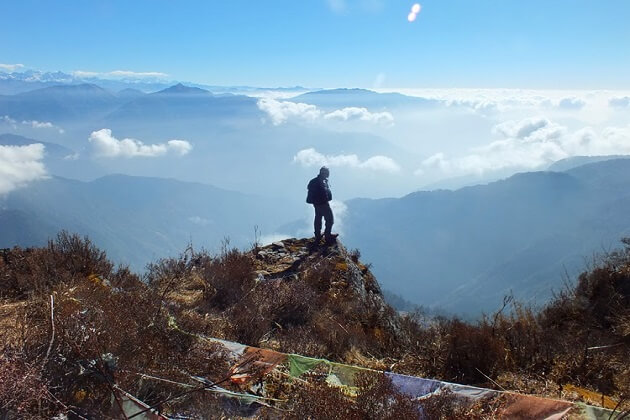 Day 06: Trek to Shermathang
Today, we enjoy an easier trail and pass through lush forests and some sparkling streams. At noon, we have lunch in the mesmerizing Ghangyul village before we continue our journey to Sherpa village.
Once we reach Shermathang, we will meet our host – the headmaster of the local Yangrima Boarding School who is a tourism pioneer. He will joyfully show us about this village from where you can see the Jugal Himal range to the place that you encounter the welcoming locals.
Overnight at the guesthouse.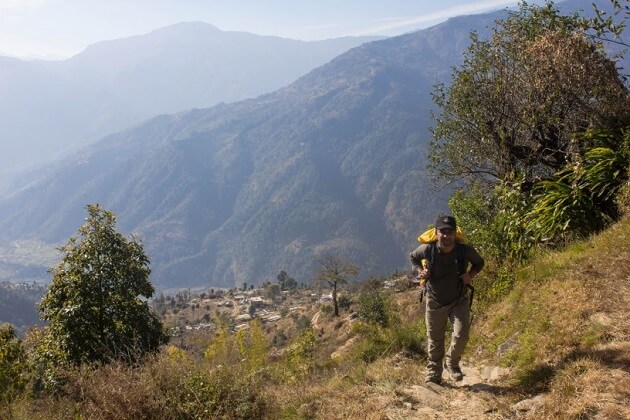 Day 07: Back to Kathmandu
This morning, enjoy our last moment of the Helambu Ama Yangri Trek by visiting the Yangrima School and bumping into the students in their daily morning assembly. After that, say goodbye to our memorable Yangri and take a pretty drive back to Kathmandu. We lunch on the way.
Once in Kathmandu, we will check-in and stay at a magical heritage hotel in the town center. Interestingly, the hotel has a swimming pool and what are you waiting for? That is our reward after the trek so, let enjoy it.
The rest of the day will be yours.
Overnight at the amazing hotel.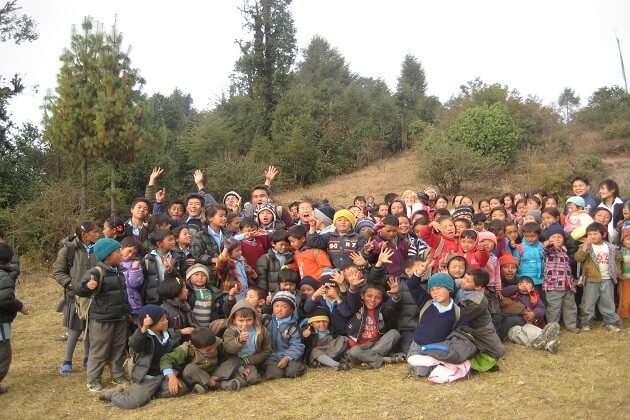 Day 08: Free Day in Kathmandu – Kathmandu Sightseeing
Today, we will head to several tourist attractions in Kathmandu and of course, we visit Durbar Square. We then walk around the city, cross the main market area, and visit some more attractions there.
The rest of the day you are free to rest in the Garden of Dreams, an ancient palace with a green garden to have a stroll and drink.
Overnight at the hotel.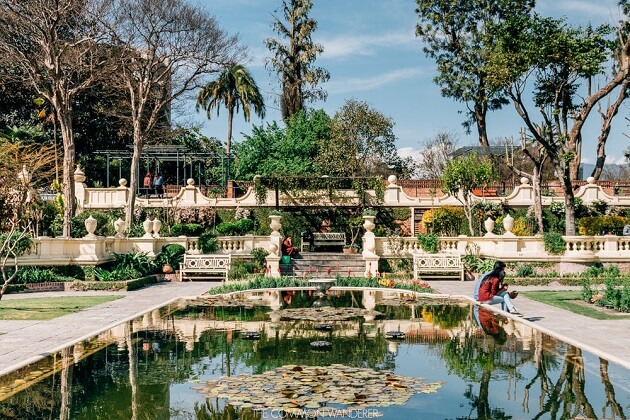 Day 09: Kathmandu Departure
Time to say goodbye Nepal. Enjoy the last moment with breakfast and then, stroll around the city, go shopping for a while, or relax in the hotel or a coffee shop. Our representative will meet you and escort you to the International Airport before 2 hours when your flight takes off. The trip ends, hope you had the best moment with us and our Helambu Ama Yangri Trek. When it comes to other Nepal tour packages, wish that we can serve you next time in Nepal.