Perhaps, you think that Pokhara is small and the largest city in Nepal is Kathmandu; then you make mistake. The fact that Pokhara is the largest city in this Himalayan country and it is also one of the most expensive destinations to stay or visit. However, the city itself has many things that you can do here and easily fall in love with them. Once there, you might ask yourself what things you have to do and see in Pokhara? Then, if you don't mind, I myself and this article would like to give you a hand about the most wonderful places in Pokhara that you should not miss in your Nepal tours.
Top 5 Hidden Places in Pokhara
Foot-track, Lakeside
This is one of the places in Pokhara that I like most. You can find a range of great cafes and restaurants there and if you love admiring the natural beauty, I am sure that you will fall in love with this wonderful destination as you can relax with a cup of coffee or a light meal while indulging yourself in the Lakeside'view, feeling the cooling wind gently hit on your face and letting loose. If you are thinking of overnight at this place, the best breakfast that cooked by Mike's Breakfast will be waiting for you in the next day.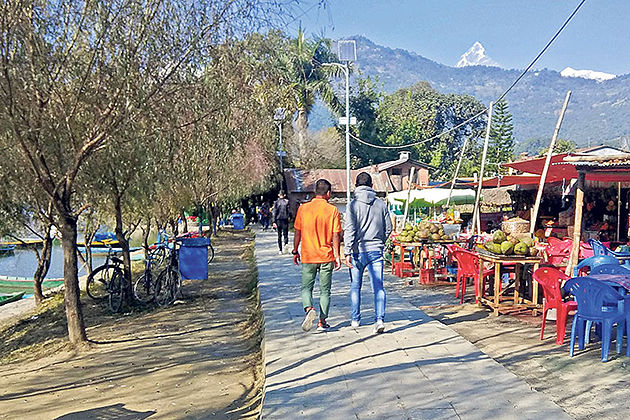 Bindabasini Mandir
You are not really into any types of religions; however, this legendary place is still worth visiting as once there, you can enjoy the smell of incense, butter-lamp, and puja-offerings. You also can find the old market with the very old-fashioned selling everything, just so close to the Mandir. What's more, you can try some fresh, yum sel-rotis and dudh-chiya or sweets at many attractive teahouses or sweet-shops, respectively.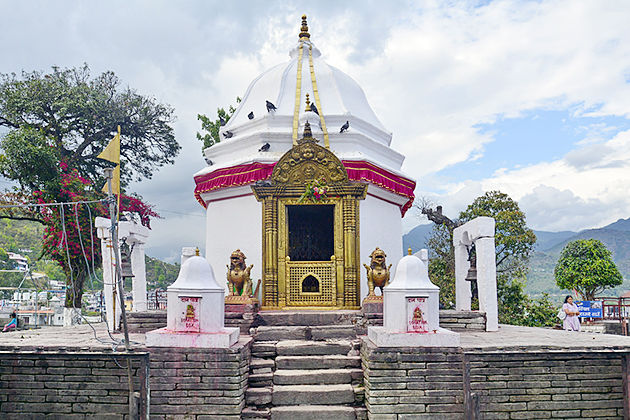 Midtown Galleria
Do not miss this Pokhara attractive place. If there is nothing to experience in Pokhara anymore, then why don't you come and enjoy 1 or 2 hours watching movies there. Well, although this is a galleria, it has its own 2 theaters that feature a range of Nepali, Hindi, or even Holywood films. During my time in such a place, I noticed that it had a coffee shop on the ground floor and it was good. So if you like, just treat yourself with a cup of coffee, then you will like it, I believe.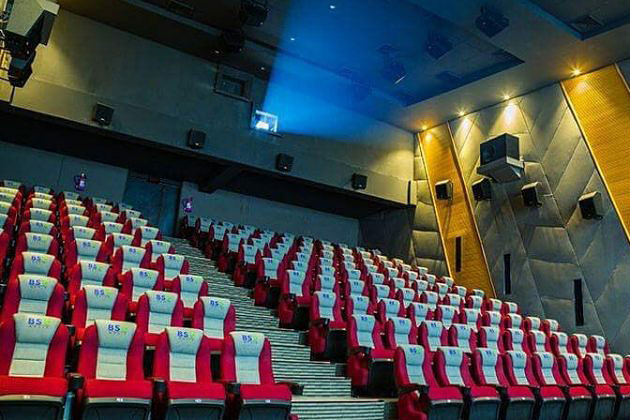 Khapaudi
In the past, Khapaudi was an unknown spot; however, it now quickly becomes to one of the most popular tourist attractions in Pokhara, as it frequently welcomes lots of tourists, even the locals coming here to getting away of the noise Lakeside buzz with the tranquility and serenity that it provides. Visiting there, do not forget to eat fish, I mean, Nepali-styled BBQ fish, cooked by Duna Tapari as it would be the best fished-meal that you ever taste in Pokhara. What's more, marvel at high-flying paragliders while taking a sip of chilled beer, then you almost have a perfect moment in your life.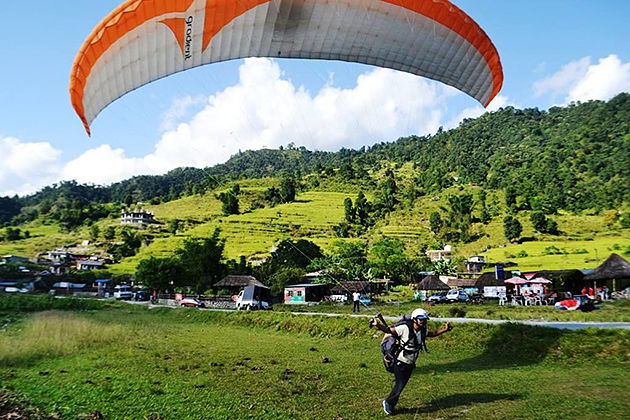 The Powerhouse
If you are thinking of having a picnic in an entirely new country, especially in one of the most attractive places in Pokhara, the Powerhouse will not disappoint you. Lying on the way to Devi's Fall, it just takes you 2 minutes driving from the main road. After going down steps almost at 90 degree (obviously you must walk back up as well to return) and walk further up to the next hill about 15 minutes, you then reach to the Bahun Village where you will spend time to have a picnic while beholding down at the river below and trees surrounding the waters. Later, you can go to another village if you have time and energy by crossing the suspension bridge.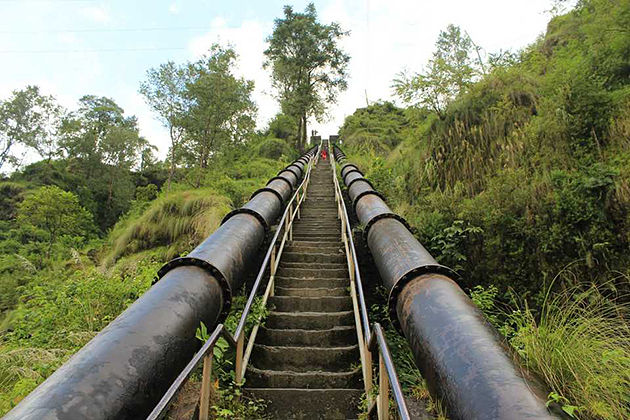 Top 5 Amazing Places in Pokhara
The Old Bazaar
If you want to discover something new that you have never witnessed before, the Old Bazaar is really the best place letting you explore the uncanny valleys and courtyard. Besides that, do not forget to shop some fresh fruits, vegetables, spices, and wares as well as the local handicraft, hanging beads, and culture attires. You can also witness some temples and shrines there.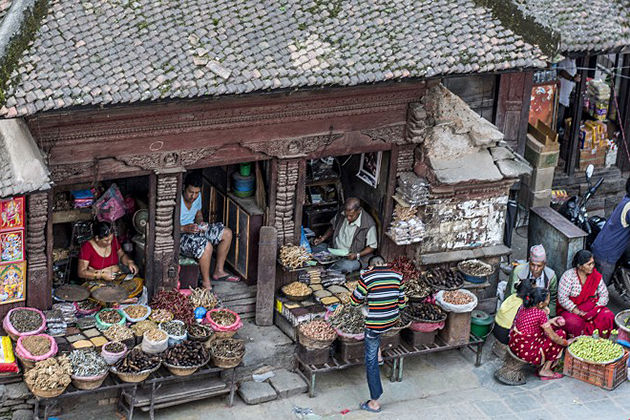 Pokhara Shanti Stupa
Shanti Stupa or you can call it Peace Pagoda is one of the most popular places to visit in Pokhara as the Buddhist-styled monument situated on the Ananda Hill offering a stunning view of the mesmerizing Phewa Lake with the magnificent Annapurna Mt range in the backdrop. Do not forget to visit this Pokhara's attraction an enjoy the picturesque beauty and the tranquil vibe of the monument.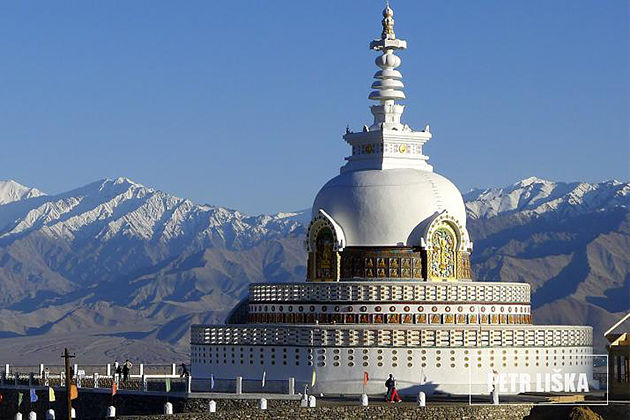 Gupteshwor Mahadev Cave
Caves, somehow, always give us a curious and an uncanny feeling that let us explore them. So, the Gupteshwor Mahadev Cave is not an exception. This cave, besides being one of the most awesome places to visit in Pokhara, it is usually worshipped as Shiva Lingam. The tranquility and serenity of the cave will absolutely soothe your senses and let you introspect a bit.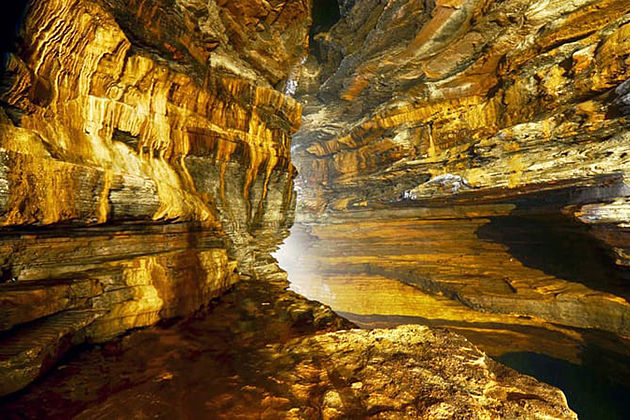 The Mahendra Cave
Another cave or I can say another exotic place in Pokhara that I want to tell you about. Do not miss a chance to visit the Mahendra Cave at all cost as once there, you can admire several stalactites and stalagmites along with a statue of Lord Shiva which, somehow, is the main object that attracts thousands of visitors every year. Furthermore, it is great to visit the Bat Cave, about 10 minutes walking from this cave.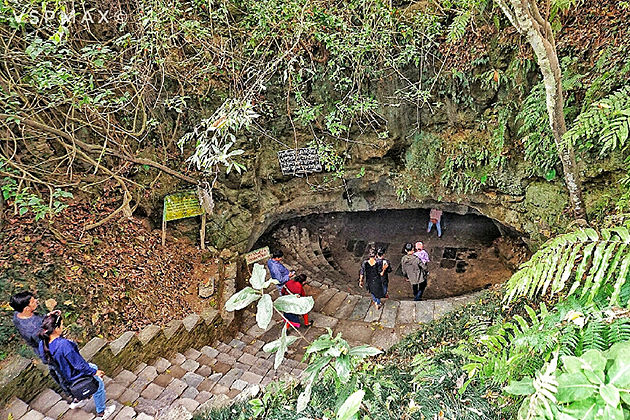 Annapurna Butterfly Museum
When we were young, I believe that we always loved and tried to catch butterflies, at least once, then in Nepal, actually in Pokhara, you will have a chance to witness lots of beautifully colorful butterflies. Although this is a small museum, every single minute that you spend in there is all worth it as the Annapurna Butterfly Museum is home to a variety of Butterflies, especially the largest butterfly of Nepal – Corman Birdming. The interiors of the museum which is quite earthy, are also the things that make this place to be one of the best tourist attractions in Pokhara. Come and see whether all the things I say are true or not.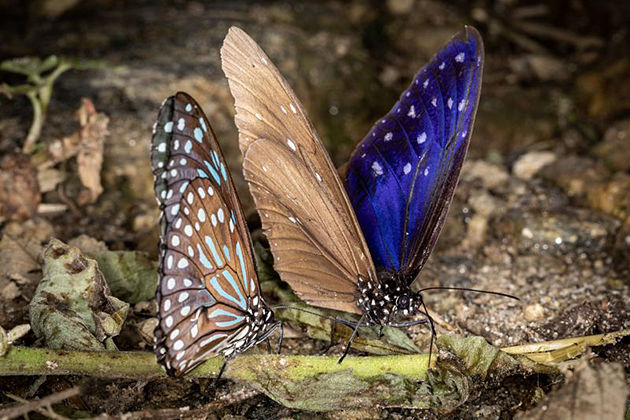 Top 5 Dating Places in Pokhara
Begnas Lake
This destination, absolutely, is the most liked dating spot that couples want to spend time staying in. Once there, you can get into boating with your beloved partner and enjoy the beautiful scenery of Bagnas Lake, then have a romantic Paris kiss. Oh My Godness, you see, how could you miss a God-giving opportunity like that. Also, have dinner in the restaurant.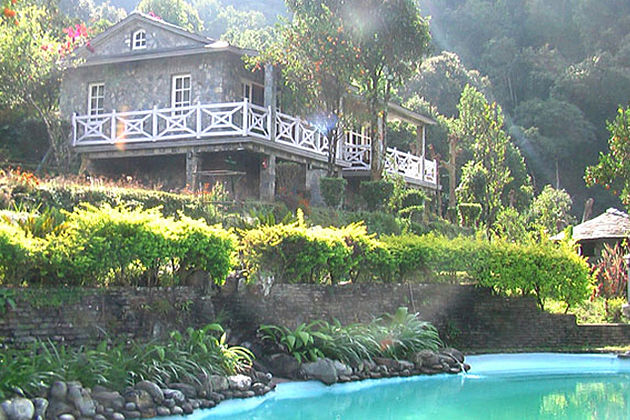 Sarangkot
Along with Begnas Lake, this destination, Sarangkot, is also one of the well-worth dating places in Pokhara, just 20 minutes driving from Chipledhunga. In such the place, you and your love will spend time together on the sweeping vista of the beautiful Pokhara Valley and have the best sight to witness the scene of the Annapurna Mt range and birds like "Para gliders" from Sarangkot. Once again, just imagine how romantic it can be when you and your beloved having a burning Paris kiss at the high altitude as well as a magnificent background of the Annapurna Mountain range?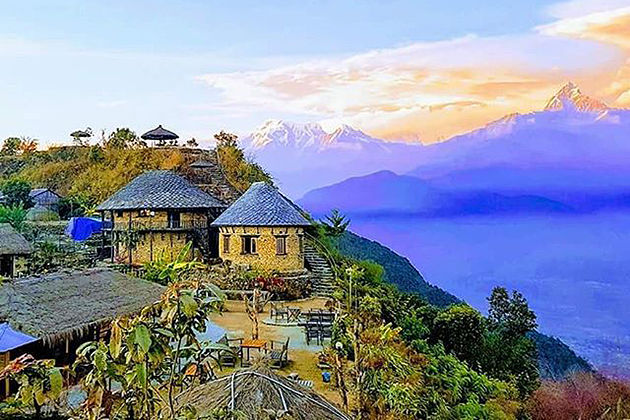 Lovely-Hill
One of the other best places for dating in Pokhara, Lovely-Hill, just 5 minutes driving from Chipledhunga, you can reach this destination. Lovely-Hill offers you and your beloved partner the stunning view of the Pokhara Valley to spend a beautiful time on doing something you like together.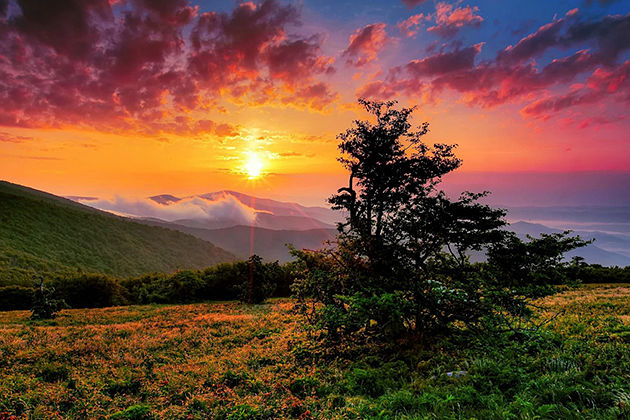 Devi's Fall
The beautiful fall of Phewa lake to Phusre Khola, Devi's Fall, is also one of the top choice dating destinations in Pokhara. Besides marveling at the fall, you can visit the Gutpershowr Cave hand-in-hand. That is all thing I know and, but you can do something you want depending on you two.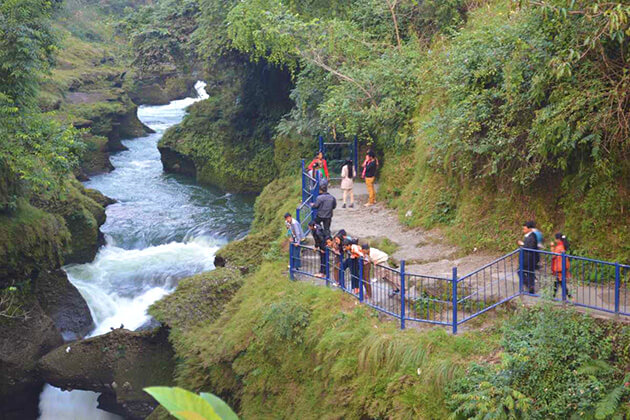 Matepani Gumba
If you and your love want to spend time on staying together with the serenity and tranquility, but it must be still romantic enough, then Matepani-Gumba will suit you better. It just takes you 5 minutes riding from Chipedhunga.