The first thing I must say that this article is only for gentlemen, sorry ladies; however if you don't mind, keep reading because I am sure that this would be the most interesting article that you have ever read in our website. Obviously, when men, I mean if there is a solo-travel man or a group of men, enjoy any tour to an entirely new country, he has something that makes him curious about girls in this nation, then in his Nepal tours, it would not be an exception, I believe. So, how can we enjoy the nightlife, massage, and red light area in Nepal? Keep scrolling, this article will be your help.
We understand that you may be worried about the ongoing outbreak of coronavirus in China. Bhutan, Myanmar, and Laos, in contrast, are still safe and sound from this global pandemic. Click here to see the reason why Coronavirus cannot reach these countries and what makes them stronger.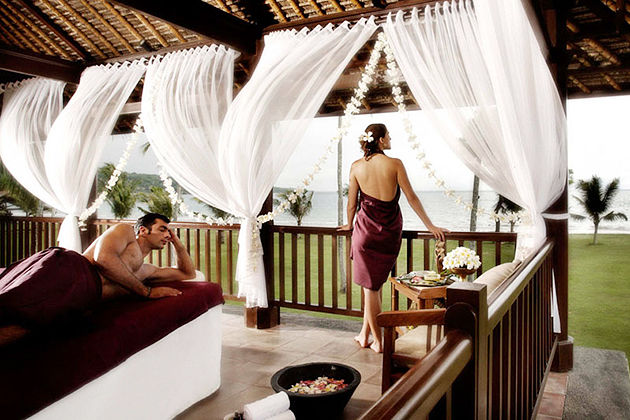 Spas & Massage Parlors in Nepal
The very first thing I want to tell you that these spas & massage parlors below are just spas & massage parlors. No 'girl' can be found there. If you wish to hook up with a local girl, please scroll down when you reach the prostitution title.
Top 5 Best Spas & Massage Parlors in Nepal
Mountain Heaven Spa
Perhaps, it can be the best massage parlor that I experienced in my Nepal tours. It is clean, the staff is friendly and well-trained that I always feel so good whenever they touched into my body. Enjoying the peaceful ambiance as well as perfect services, then you will see how amazing it is.
Address: Kathmandu 44600, Nepal
Phone: +977 1400693
Opening Hours: Monday – Sunday; 8:30 AM – 22:00 PM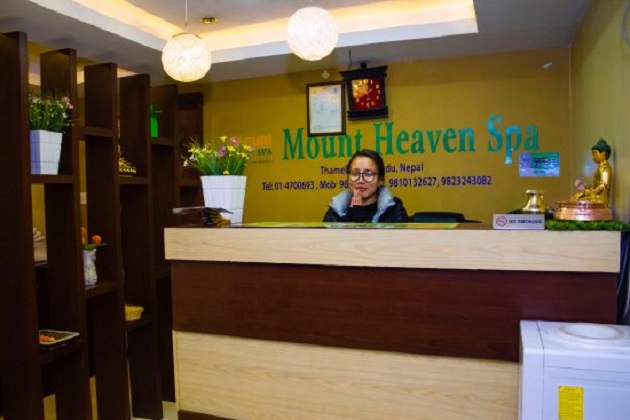 Tranquility Spa – Lazimpat
Its name, somehow, tells you about how the atmosphere of the spa can be. Yes! The ambiance is really incredible as it gives you the right atmosphere to release after the trekking trip, for instance. The staff is hospitable and really good at massaging that will satisfies you.
Address: Lazimpat Road, Kathmandu 44600, Nepal
Phone: +977 1-4420424
Opening Hours: Monday – Sunday; 7:00 AM – 10:00 PM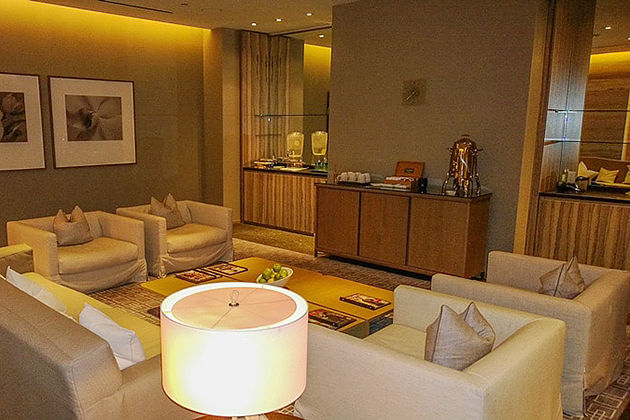 Kinjjala Spa
Get ready to feel both relaxed and re-energized after experiencing the wonderful services. The staff is professional and they, somehow, always understand what their clients really need. The interior is simple, but overall, the arrangement is attractive. Hope you really enjoy it.
Address: Jhamsikhel Road, Patan 44601, Nepal
Phone: +977 1-5532630
Opening Hours: Monday – Sunday; 10:00 AM to 8:00 PM
Thamel Spa
For those looking for a massage parlor to have the feeling of being reborn after a quite long trip in Nepal, all you have to do is to come here and being a real king as the staff there will treat you like that. Great service as well as wonderful staff, then, what are you waiting for? Come and high on life.
Address: Chaksibari Marg, Kathmandu 44600, Nepal
Phone: +977 1-4215619
Opening Hours: 9:00 AM – 9:00 PM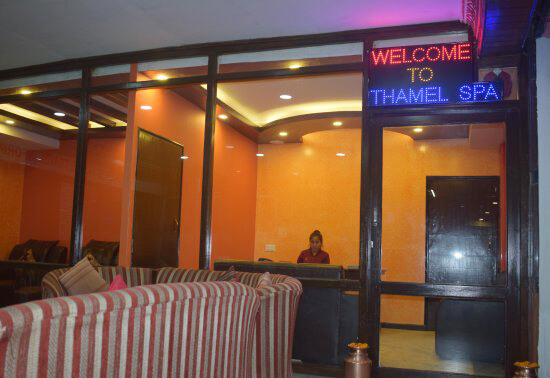 Ananda Spa & Natural Therapy Center
Massage therapy in Anada Spa & Natural Therapy Center is unique that you, somehow, have never seen it before. I was really impressed due to their professional therapist that instead of squeezing the cold oil directly onto my body, she squeezed it into her hands and then, heated it up before rubbing onto my tired body. Overall, the massage parlor was great and I highly recommend it for you.
Address: Hotel Family Home, Ashok Galli, Kathmandu 44600, Nepal
Phone: +977 1-4228951
Opening Hours: Monday – Sunday, 8:00 AM – 10:00 PM
Top 5 Recommended Spas and Massage Parlors in Nepal
Seeing Hands Clinic
One of the best Nepal Massage Parlour for both service and staff. As you come to enjoy their professional service, the staff here will warmly welcome you with the most beautiful smile that you haven't ever seen before, then feel so good during an hour-massage when you get undressed in the room.
Address: Chusya Galli, Kathmandu 44600, Nepal
Phone: +977 1-4253513
Opening Hours: Monday – Sunday; 10:00 AM – 8:00 PM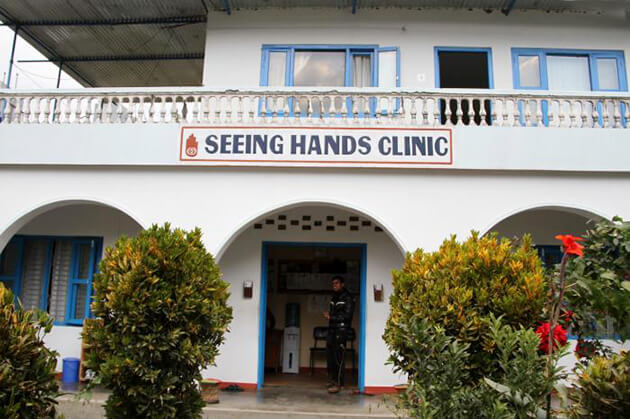 Real Therapy, Massage, Spa, & Beauty Point
The oldest Spa Parlor in Nepal and well-known for its service and a home-like atmosphere. Come to there, you have a variety of massage choices that you want to experience all of them ranging from full body massage, sauna bath, steam bath, Ofuo, and Ladies or Gents beauty parlor with international standard.
Address: Samjhana Street, Kathmandu 44600, Nepal
Phone: +977 1-4700603
Opening Hours: Monday – Sunday; 8:00 AM – 10:00 PM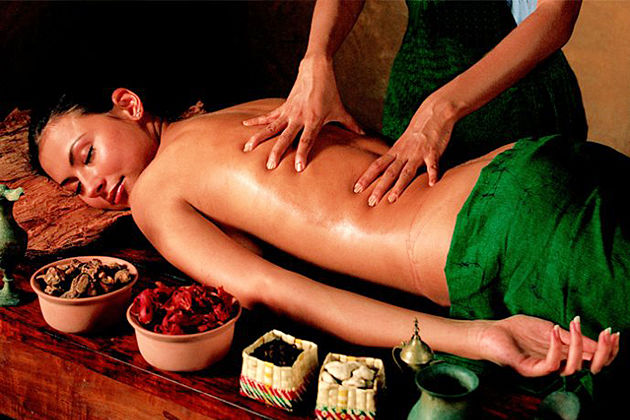 Amantran Spa & Salon
You think that Kathmandu is too crowded, and you want to find a little peace for your soul and your body in an afternoon, well, what are you waiting for? You can just go out and go to the serene salon at Amantran in Balawatar.
Their spa pedicure is pretty great since it will give you the time to recline comfortably in the massage chairs, watch the footbaths' bubbles popping up while using their free wifi and enjoy a cup of warm tea. Your feet will be well taken care of after having to walk and trek and climb in your trip to Nepal. Their nail polish is just so-so, but if you want to try, just go for it.
Here they also do all kinds of massage like facial, waxing, hair cutting and so on.
Address: SK Bhawan, Gairidhara Sadak, Kathmandu 44600, Nepal
Phone: 4416920, 4412041
Opening Hours: Monday – Sunday, 10:00 AM – 6:00 PM
Himalayan Healers
The special thing about this place is that it is on the top floor with a wonderful panoramic view over Kathmandu. You can both enjoy the view and their perfect skills. A deep. Comfortable massage with oil can glisten your skin and make your spirit become more peaceful and serene. There are a lot of styles for you to choose from.
Address: Tridevi Sadak, Kathmandu 44600, Nepal
Phone: +977 1-4437183
Opening Hours: Monday – Sunday, 10:00 AM – 8:00 PM
Club Oasis
Club Oasis is a luxurious spa in Kathmandu, and it is one of the most expensive choices. The quiet and mild atmosphere, with the light from candles and the comfortable sound of running water. Their facilities are spotless with wonderful sauna, great jacuzzi, and steam room, a fully-equipped plus Hyatt swimming pool, and their staff members are super professional, attentive and caring. Their messages and facials are the best.
Although Club Oasis is the most expensive option in Kathmandu, it is not that expensive considering globally, obviously.
Address: Taragaon, Kathmandu 44601, Nepal
Phone: +97715171234
Opening Hours: Monday – Sunday, 9:00 AM – 8:30 PM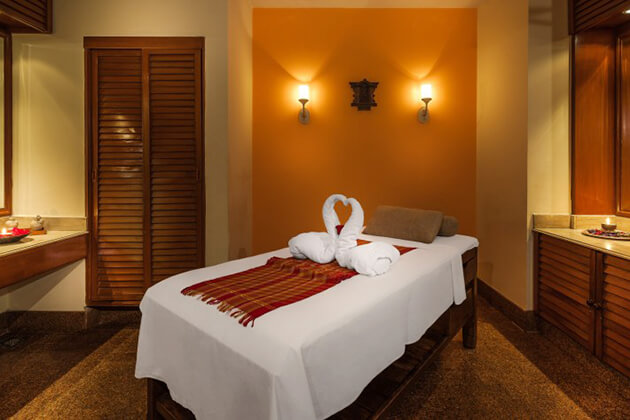 Prostitution in Nepal – Nepal Sexual Industry
Just like other Asia countries, prostitution is illegal in Nepal; however, for many people, this is the only way helping them survive economically in such a country. The frequently guest finding girls for sex mostly from foreign countries, or I can say, tourists are the main living sources for the prostitution in Nepal. You are able to ask for prostitutes in some of several nightlife bars & clubs or even in hotels; hower, the prostitution must be kept secret in such these places.
Finding Girls for Sex in Nepal
The fact that Nepal doesn't have as popular nightlife destinations as in the world do, the country itself still takes good care of its guests all over the world. Have you ever heard of Thamel, Durbarmang, New Road, or Sundara districts? If your answer is yes, enjoy them as it will be the perfect place for you to enjoy Nepal nightlife.
If you want to meet cute Nepali girls, just stuck around these places above. Normally, nightlife in Nepal stops at 00:00 am for security; however, with the two paradises of nightlife destinations, Thamel and Durbarmarg, you are supposed to be able to high on life up to 3:00 am. You know everything has its own price, so do these places above as they are so expensive if you want to hang out with a girl. However again, you can meet Nepali girls and take one of them with you, just head to Sundhara, New Road and Bagbazaar as they are quite cheaper and the opportunity to meet up with Nepali girls is higher than others. Keep in your mind that always being quick as much as you can court a girl and take her away with you from bars & clubs where you are in as I told you before, the nightlife here will last at 00:00 am.
Wanna make your vacation in Nepal be more memorable? Wanna enjoy much more entertaining activities? Go here and get a happy ending in Nepal.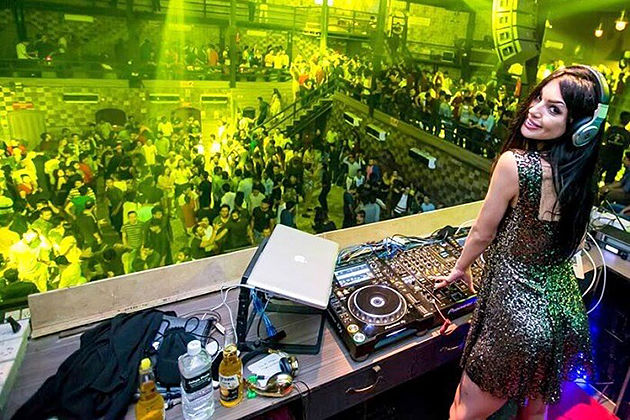 Nepal Red Light Areas
Red Light Areas in Kathmandu
If you are trying your best to find a girl to have the endlessly happy nightlife in Nepal, nowhere can be perfect than the city capital, Kathmandu. As far as I can tell you, Cabin restaurant is the place that happy one-night-stand can be easily found, as well as Dance Restaurants, roadhouses, lodgings, and liquor stores. If the customers want to call girl, the waitresses will be ready to fetch a Cabin girl.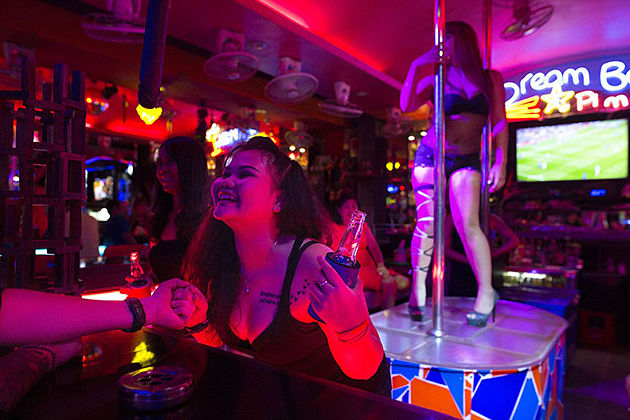 Red Light Areas in Itahari
The fact that people who look for sex, are welcomed in Itahari, the eastern area of Nepal. Finding girls for sex can be found in hotels, restaurants, and lodges. Don't be shy in your fiding girl's journey in Nepal. You will not know unless you try it.
Red Light Areas in Pokhara
Just like in Kathmandu, honestly, you can find cute Nepali girls for happy ending in Cabin Restaurant, hotels, and clubs. Do you want to find out more? Well, come and try it as you will have a real experience.
So, follow the guideline above and I am sure that hooking up with Nepali girls is just a piece of cake. To find out more, go here for further special information to have a happy ending vacation in Nepal