If someone asks me for the meaning of happiness while traveling to an entirely new country, drinking beer will be my answer, definitely. Can you find what can be happier than drinking beer and high on life with your beloved partners, laughing, then forget all sorrows in life? This beautiful country, Nepal, is home to a small number of quality breweries producing many fine local beer brands that offer a refreshing experience for any one of us whenever we take a sip.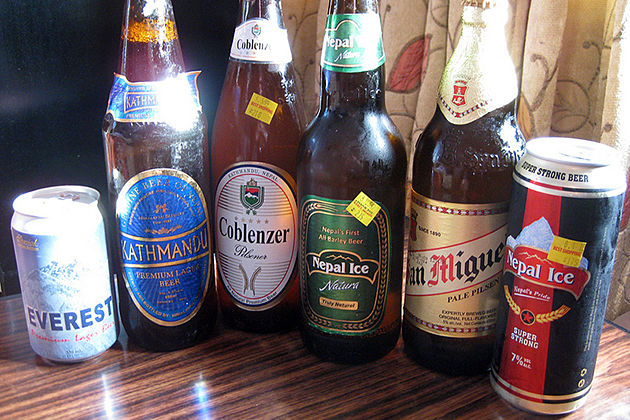 I still remember vividly a phrase of Benjamin Franklin that is "Beer is proof that God loves us and wants us to be happy"; hence, how can your Nepal tours completely be perfect without drinking? Now, if you are ready to travel to this country and enjoy your life with such the elegant thing, let me and this article give you a hand.
Nepali Local Beer
Sherpa Craft
Have you ever heard of the name of this Nepal local beer brand? If not, it is time to try it now. This beer is brewed using ale yeast, the top yeast giving it a complex and unique flavor. I do not know how to describe its taste; however, I have one word to say after drinking this beer, 'awesome'. With Rs. 260, you can have your own a Sherpa Craft can.
Furthermore, this beer can be even more perfect if you enjoy it while experiencing Nepal cuisine.

Nepal Ice
When I first heard of the name of this Nepal beer, I thought it would be something that can help me to beat the heat of the summer. In fact, it was. The beer is made of natural barley and also is the best selling product of the Sun Gold Brewery.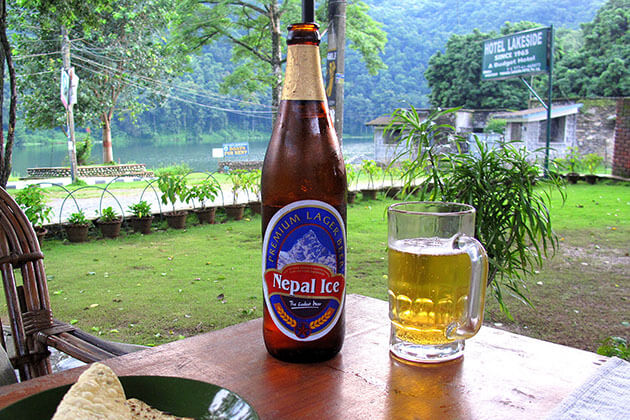 You can find some of the other kinds of Nepal Ice which are Nepal Ice Natura with 5% alcohol contained (same with Nepal Ice) and Nepal Ice Strong with 7% alcohol (a good option for those who are into dark and strong ale). A good Nepal beer brand with a good price too as you just spend Rs. 225 to have your own 650ml bottle.
Everest Beer
Once again, when I found this beer brand in Nepal, I thought it would be a strong beer; however, it was not. It is a pale lager style beer that is made of selected malt, quality hops and brewed with the best brewing technology within 5-6 years.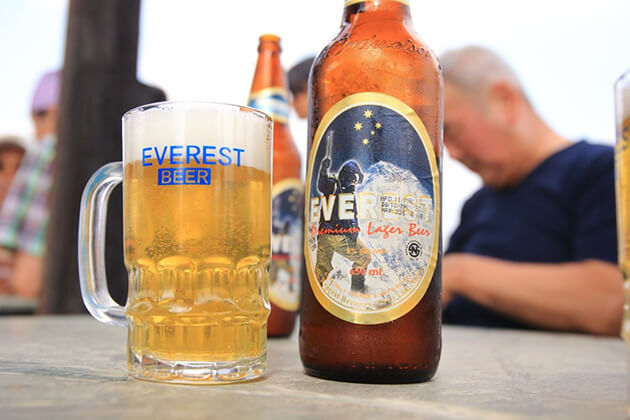 The Everest beer itself contains 5% alcohol, so drinking this beer, I felt so refreshed and got a little bit high after 3 bottles. The price of this Nepal beer brand ranges from Rs. 120 for a 330ml to Rs. 200 for a 650 ml bottle.
Gorkha Beer
If you are looking for a premium quality beer brand, I am sure that the beer, Gorkha, will not disappoint you. Brewed with the high-quality hops, barley, and pure water, then, this Nepal beer offers a taste of mildly sweet and a bit bitter whenever I take a sip. You can own a 650ml bottle with Rs. 275.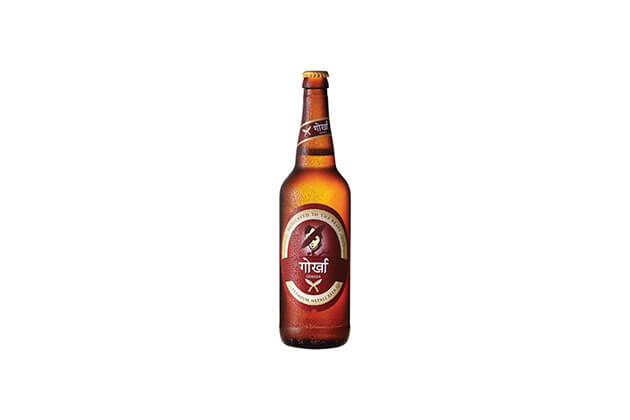 Arna Beer
If you ask me which exact Nepal beer brand that I like most, my answer, without doubt, will be Arna. There are two kinds of Arna beers for you to choose, Arna Light and Arna Strong.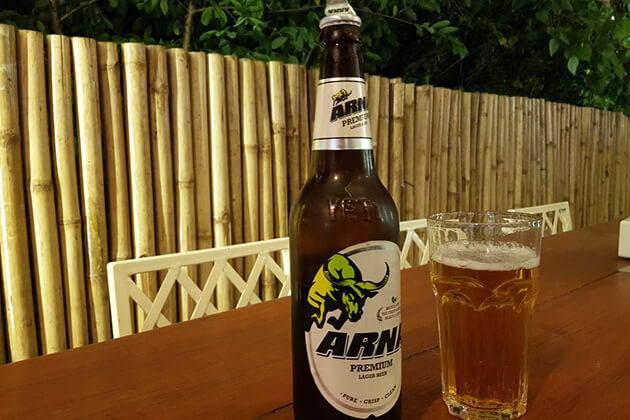 I highly recommend you to try Arna Strong beer that I can clearly remember how refreshing I was when I took every sip. Try it and you will know the feeling that I experienced. The beer costs Rs. 260 for a 650 ml bottle.
International Beer in Nepal
Honestly, I did not find any foreign beer brand in any store while enjoying in my Nepal tour. Instead, I found and ordered it online. If you are still interested in it, here are some of those that I know.
White Rhino
A new beer brand in Nepal from India, White Rhino, was launched in the country in 2018. It is not well-known in Nepal and I have never ever tried such the beer brand; however, I heard that its taste is light and fruity and it will be the best thing for a hot day when it is well-chilled. It costs Rs. 385 to 500 for a 330 ml bottle.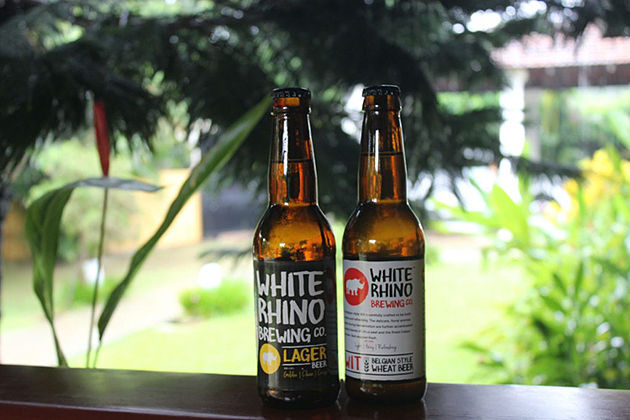 Bira 91
This is another international beer product that you can find in Nepal. You can notice that there are up to 3 types of Bira ranging from Bira 91 White Wheat, Bira Strong Wheat Ale to Bira 91 Blonde Lager; however, I highly recommend you have to try Bira 91 Blonde because it tastes, from my point of view, is better than almost budget beer available in Nepal which is rich in color and made of the finest two-row barley. The beer costs Rs. 130 for a 500 ml can.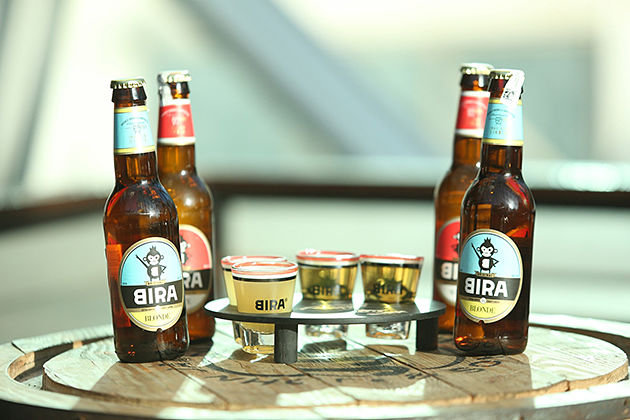 Kingfisher
This beer brand which is a product of the co-operation between local and foreign breweries, absolutely, is your thing if you want to taste the more regional flavor. In fact, Kingfisher has its own 3 types which are Kingfisher Premium, Kingfisher Blue, and Kingfisher Ultra; however, during my stay in Nepal, I found it was two types: Kingfisher Premium and Kingfisher Strong. I myself tried Kingfisher Premium, and it was good for me, very easy to drink, especially on a hot day. A 650 ml bottle costs Rs. 305 and Rs. 220 for a 500 ml can.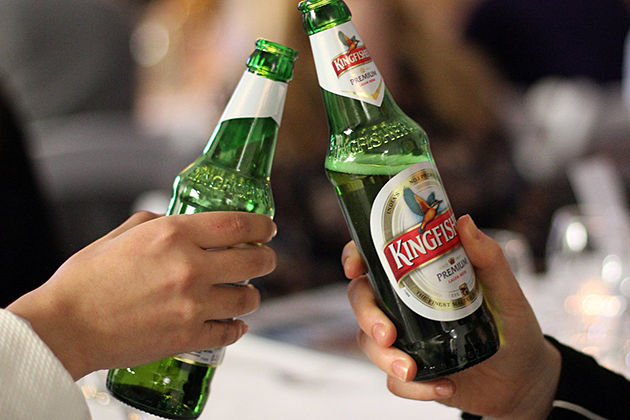 Tuborg
You may not be unfamiliar with this beer brand, Tuborg, as it very famous all around the world. Ìn fact, there are two types of Tuborg – green and strong; however, I just only found Tuborg Strong when I searched it in several online beverage websites in Nepal.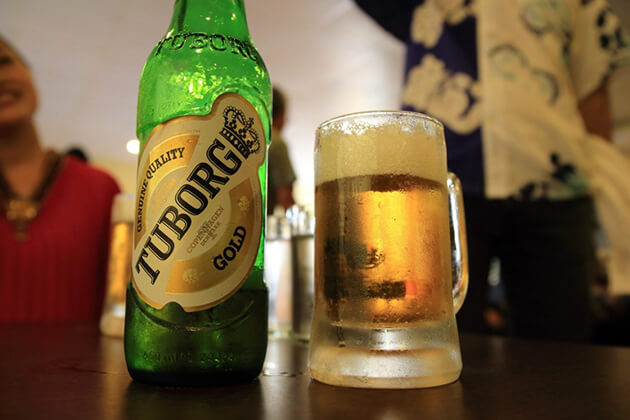 Its taste, in my opinion, is stronger, or bitter and more enjoyable than Green. However, it is my personal opinion, you have to try it on your own. For a 650 ml bottle, it costs roughly Rs. 310 and Rs. 240 for a 500 ml can.
Warsteiner Beer
A foreign beer in Nepal that comes from Germany, Warsteiner, is really hard to find. I could not find it when I was in this country, but I heard about it from my friend – an authentic Nepali as it is refreshing with a perfect taste of bitterness. Overall, it is good to try, I guess.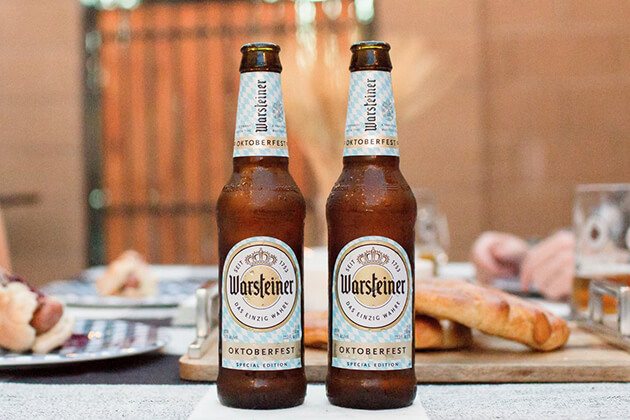 List of Nepal Breweries
| | | | |
| --- | --- | --- | --- |
| Breweries | Location | Type | Beer Count |
| Gorkha Brewery | Mukundapur, Nawalparas | Commercial Brewery | 3 |
| Himalayan Brewery | Godavari, Lalitpur | Commercial Brewery | 3 |
| Lokendra Karki | Nepal | Commercial Brewery | 0 |
| Mount Everest Brewery | Kathmandu | Commercial Brewery | 4 |
| Raj Brewery Pvt. Ltd. | Nepal | Commercial Brewery | 2 |
| Sherpa  Brewery | Kathmandu | Commercial Brewery | 2 |
| Sungold Brewery (Chaudhary Group) | Kathmandu | Commercial Brewery | 6 |
| Tigers Brewery Industries | Kathmandu | Commercial Brewery | 1 |
| United Breweries Nepal | Hetauda | Commercial Brewery | 3 |