It is not fair to consider a place or an activity to be the best thing to do in Nepal because everything in such a country is worth to spend time on. There are myriads of things you can do and see in Nepal – an incredible country where the modern life and the ancient one harmoniously roll into one. Once there, it is no doubt when most visitors spend most of their time in Kathmandu – the capital city visiting historic and sacred sites before heading to other parts of the country. So, do not waste your time anymore. In this article, I would like to list several best things to do and see in this Southeast Asia country. Keep scrolling down and have your own ideal places or activities (or both) to indulge in to have the best Nepal Tours.
Best Places to See in Nepal
As I said before, honestly, you cannot visit all tourist attractions or experience all activities at one time because they are countless. Below, I will show you just several of the most famous sites in each well-known part of Nepal.
5 Best Places to Visit in Kathmandu
Thamel
This destination might be haphazard but, trust me it is the most vibrant tourist hub that you can enjoy in Kathmandu, definitely. You literally can find everything there from mountain gear for your Nepal trekking tours (the prices is for a song), books, clothes, to handicrafts. Most importantly, Thamel is the place where you enjoy the very first dinner with various options to choose from because it converges both Western cuisine and the local one.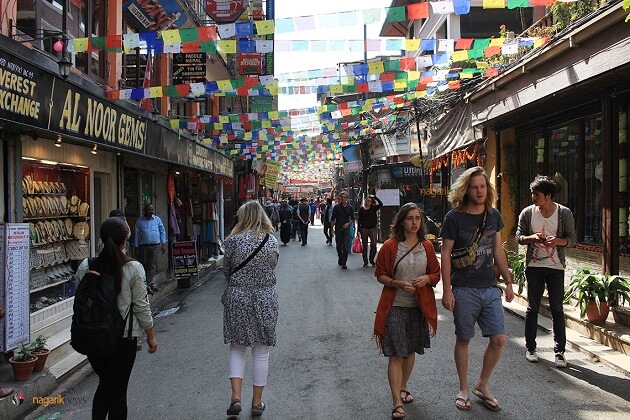 Kathmandu Durbar Square
It must be a big mistake if you do not visit this square once in Kathmandu as Kathmandu Durbar Square is a prominent site of the city. This place witnessed the King was crowned and his palace (where he used to rule the country) is right there.
For those who don't know about this site, this is one of the 10 World Heritage Sites in Nepal officially recognized by UNESCO. Once there, you seem to enjoy a back-in-time trip to the period from the 15th to the 18th century as you will see the old-aged pagoda styled temples and palace that were hit by the devastating earthquake.
Vividly remember when I first came to this site, my heart sank witnessing the tilted roofs and cracked palace in this Kathmandu Durbar Square.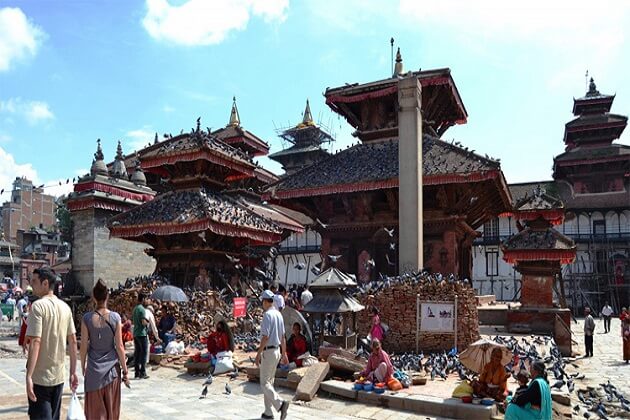 Boudhanath Stupa
This Nepal's largest Buddhist stupa was built around 600 AD by the Tibetan King when he decided to convert to Buddhism making Boudhanath a very holy place for Buddhists. If you come and see this site, you will see the giant Buddha eyes observing all the directions on the top of the stupa and there are colorful fluttering prayer flags making it one eye-arresting frame.
I noticed that the Boudhanath Stupa is very busy so, the best time to visit such a site is when the dusk comes and the light goes out, the locals come out to light butter lamps and burn incense.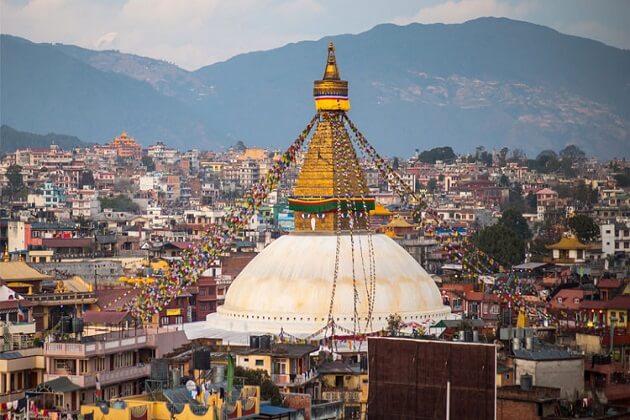 Swayambhunath Temple
Also known as the Monkey Temple, the Swayambhunath is one of the best places to go to Kathmandu. This sacred shrine flaunts an impressive white stupa with uncanny Buddha eyes and a shining golden spire. Visiting this site, tourists are, absolutely, offered a gorgeous vista of the Kathmandu Valley.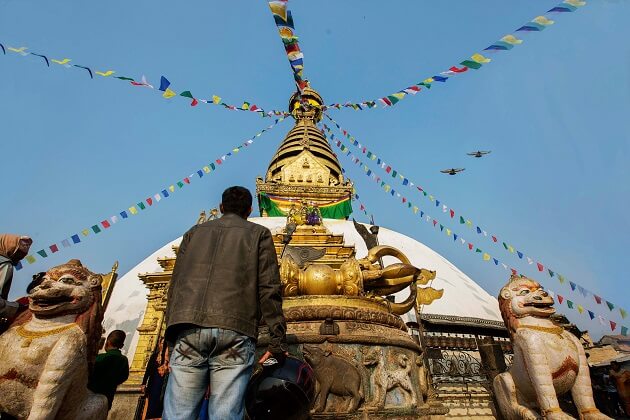 Pashupatinath Temple
For Hindu devotees in Nepal, this temple is the most sacred and largest Hindu temple where dedicate to Lord Shiva. Perched on the banks of the Bagmati River, the temple was built in the 5th century and renovated by the Malla Kings.
Once there, you will see many painted saints (Sadhus); however, do not get fooled because if you take a photo of them, you have to pay them money. So, prepared to pay or just witness them.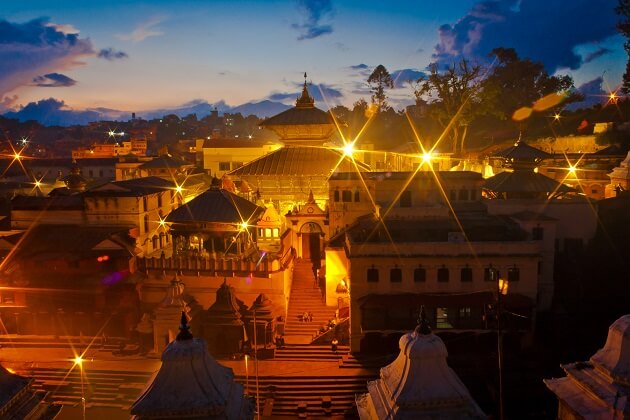 5 Best Places to Go in Pokhara
Phewa Lake
I love this lake, honestly. When I was in Pokhara, Phewa Lake enchanted me by its beauty, fresh-air condition, and favorable climate. All of them gave me the right atmosphere to let loose. If you visit Pokhara, do not miss Phewa Lake. And in Phewa Lake, do not miss to take a boating experience on this lake as it will embrace you in a breathtaking vista of Sarangkot and Kaskikot hills.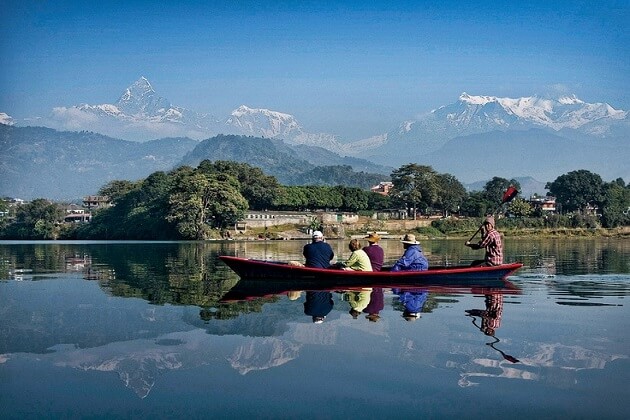 Bindabasini Temple
This is one of the most popular religious sites in Pokhara that I highly recommend you to visit. It is a Pagoda-styled Hindu temple where dedicates to Goddess Durga also known as Kali or Shakti and many manifestations. Once there, besides an opportunity to indulge in a sacred ambiance, you will be offered a fabulous scenery of the Pokhara city and the Machhapuchhre and Annapurna mountain ranges.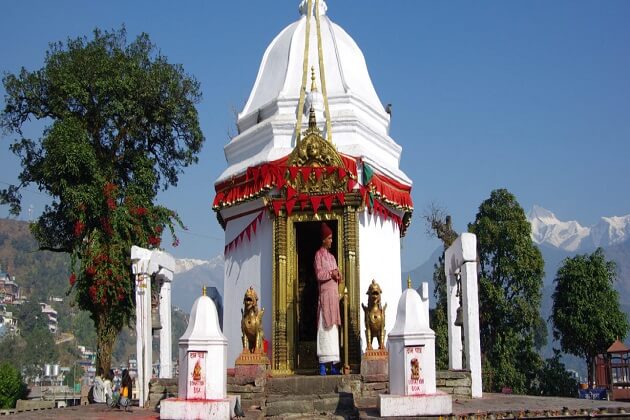 Davis Falls
This is another attraction in Pokhara that I fall in love with. The reason I am into it because it provides the tranquility and its mysterious beauty. There is an uncanny fact about this fall as the water of the fall comes from Phewa Lake and when it rushes down the waterfall, it disappears. No one can see it.
During monsoon season when the volume of the water increases, this is the best time for you to visit this very best place to see in Pokhara. Keep your camera handy because you will not want to miss a chance to take photos of the Davis Fall.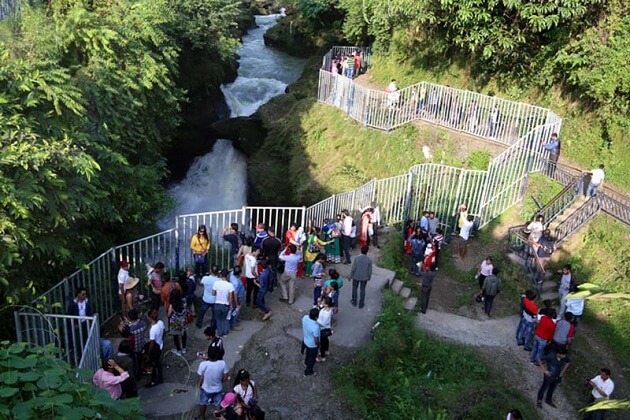 Foot-track – Lakeside
If you don't mind, once again, I love this place. It is a perfect destination for you to let loose with a cup of coffee, a light meal, and a beautiful lakeside's view. All you need to do is to just sit down, enjoy food & natural beauty, and let the cooling wind slightly hit on your face. If you are going to overnight in Pokhara, do not miss a chance to experience breakfast in Mike's Breakfast.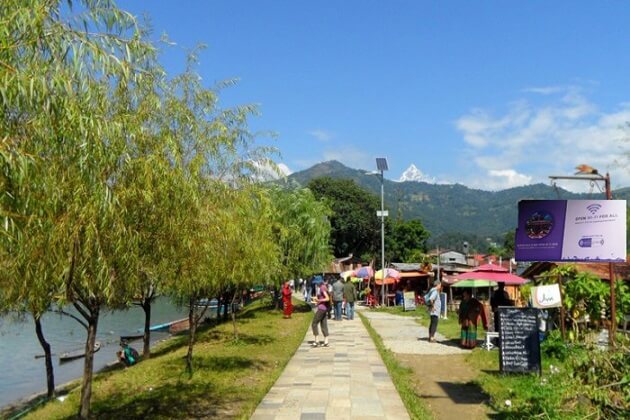 International Mountaineering Museum
The last but not least in this list of the best places to go to Pokhara, the International Mountaineering Museum is a place that you can discover mountaineering in Nepal, Japan, Slovakia, and other countries from past to present. Also, the museum provides a wonderful collection of flora and fauna that are collected from the Himalayan regions and other ones. Climbing gear from several decades ago which were used by the locals can be found there.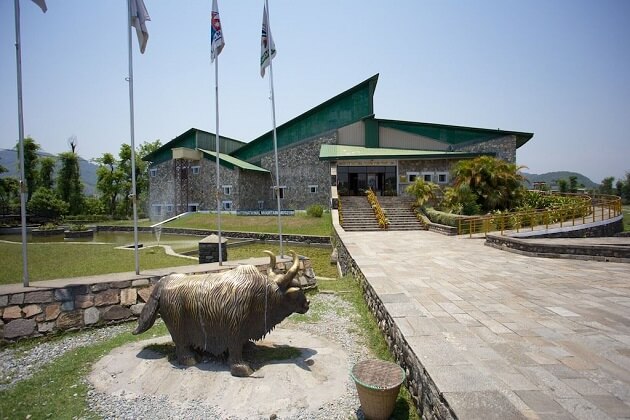 Best Things to Do in Nepal
Trekking
In such an incredibly land-locked country where is home to the world's highest mountain – the Everest Mountain, missing a chance to enjoy a trekking trip in Nepal seems to be a really big mistake. No matter you are a big trekker or not, there will be a trek, at least, that deserves you most and lead you to pass through many lush forests, stunning views of Nepal at the high altitude, snow-capped peaks, and sparkling glaciers & lakes. As far as I know, many travelers (also trekkers) said that meals during their trekking trips (cooked by trekking chefs) were even better than ones they tried in the big city.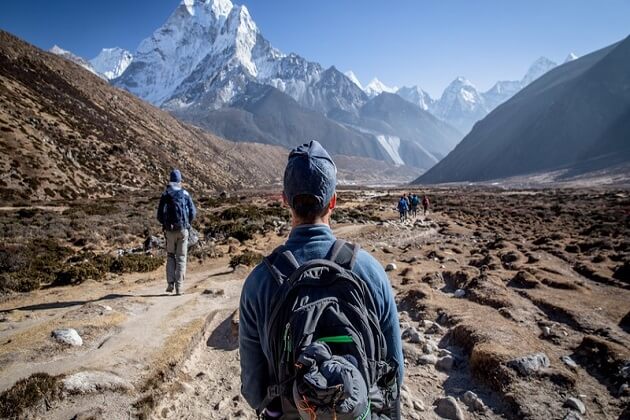 Jungle Safari
Another one! Do not miss a chance to enjoy the wild-life experience. Besides being famous for trekking, a jungle safari in Nepal is popular as well. There are two destinations for you to enjoy a jungle safari trip: the Chitwan National Park, and the Bardia National Park. So, why jungle safari is one of the best things to do in Nepal? Simply because it is an opportunity for you to get away from the concrete jungle of your daily life and you can join in an entirely new environment where is full of fresh air, lush forest, sparkling rivers, and many animal species.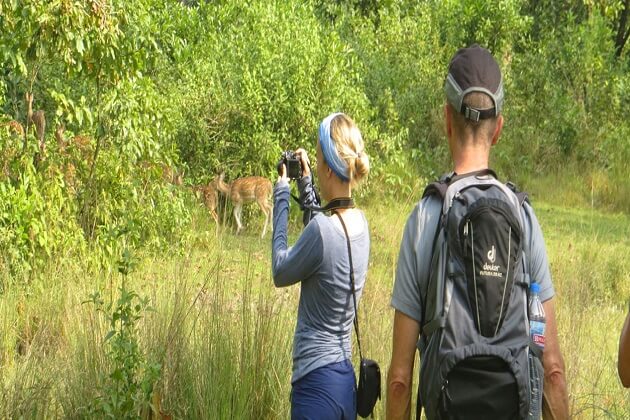 Paragliding
Pokhara is not only the city of lakes but also a paradise for one of the most thrilling activities – paragliding. Are you looking for something that helps you break the monotonous life? Don't be skeptical because you enjoy such an adventurous sport like this, you will experience the out-of-the-world experience. After listening to your guide about paragliding along with well prepared, you will turn into a bird fluttering wings in the middle of the sky and indulge yourself in the breathtaking panorama of snow-capped mountains and the sparkling lakes below.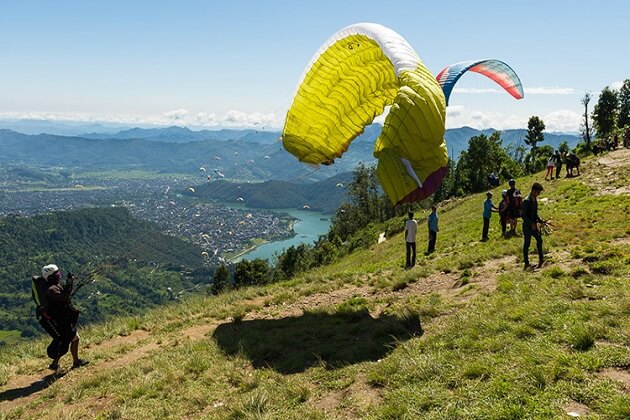 Bungee Jump
You might not unfamiliar with a bungee jump and when it comes to adrenaline-rushes and extreme activities, Nepal will satisfy you. Are you wondering where you can enjoy the bungee jump? And here you are. The Last Resort, not far from Kathmandu, is where you can find the 9th highest bungee jump in the world with a quite remarkable height up to 160m. After being well-prepared, get ready to throw your whole body freely falling downwards the deepest river – Bhotekoshi river.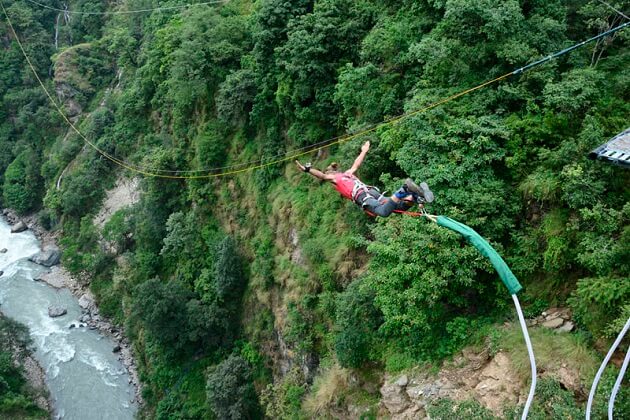 Skydive
The next level or I can say the ultimate adrenaline rush you can enjoy in Nepal, skydive in front of the world's highest mountain – Everest is the best. Can you imagine how fascinated you will be when you jump out of a helicopter at 23.000 feats and then, freely fall down?