On the way of joyfully enjoying Nepal vacation packages, discovering stunning landscapes, getting an insight into the local's culture, and tasting delicious food, what can be more exciting than being high on life with your friends trying Nepal wines? Sure, travel without drinking cannot be perfect and even wine has been shown to have many health benefits as it contains antioxidants helping to fight diseases like cancer. So, do you know about Nepal wines and where to buy it? If yes, let's try. IF you don't know, check out these Nepal wines and Wine shops below and happily indulge in your vacation.
Top 5 Tasty Nepal Wines
Dadaghare
Dadaghare is among the best-quality wines made in Nepal. It's being made in Pokhara. Amongst Nepalian, it is known as the first wine. Many people love this type of wine because of its amazing flavors. Most of them are relatively cheap – prices range from 360 to 500 Nepalese Rupees ($3.5 – $4.5 US Dollars) per 750 ml. Dadaghare doesn't contain any chemicals and different types of fruits are being used so they are suitable for your health. They use honey as well as some herbal fruits.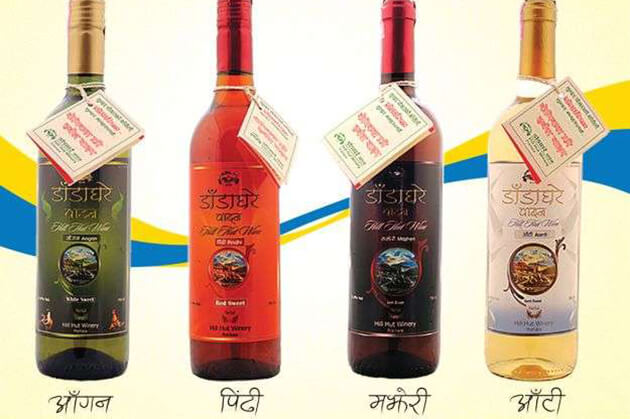 Divine
Divine is another type of Nepal wine. It is available in different places throughout the country. This Nepal wine got introduced in the market in 2010. It's been on the market for almost ten years. It is made by the company known as Shree Mahakali. Similar to Dadaghare, it is made using various different fruits such as grapes, tea, and other spices which give the wine a sweet flavor and unique color.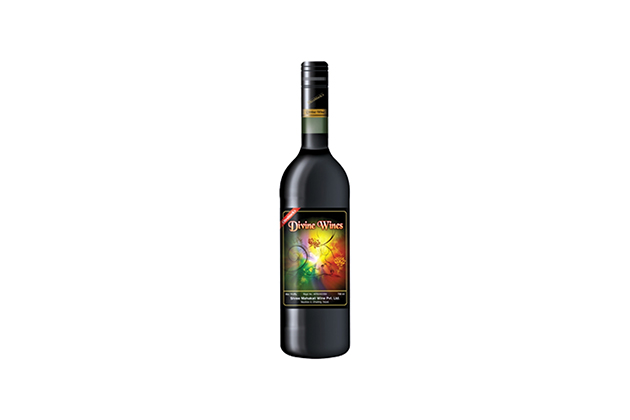 Nettlange
Nettlange wine is being made by Sakaro. It's prepared from oranges, nettles, and other ingredients that are good for your health. This type of wine is popularly known for its excellent quality. It is mainly used in a big celebration and is very much preferred by many foreigners. Prices per 750 ml range from 500 to 1000 Nepalese rupees ($4.5 – $9 US Dollars). It's one of the best quality wines one can drink in Nepal.
Hinwa
Hinwa is another renowned wine which is manufactured in Nepal. Hinwa is made by Makalu wine industries in a place known as Sankhuwasabha.
They use raspberries, saffron as well as Himalayan and other wild fruits. The wine has been on the market for more than two decades. The price per 750 ml is usually around 400 Nepalese rupees ($3.5 US Dollars).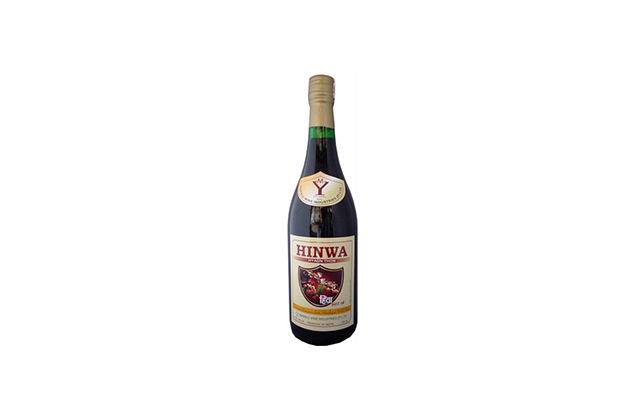 Grapple
Grapple is a wine brand that is very popular in many different parts of the world, but especially in Nepal. Only ripe grapes are being used, although those are mainly imported from India. It's being made by Sakaro and the price ranges from 400 to 600 Nepalese rupees ($3.5 – $4.5 US Dollars).
All of the above wines are very good for parties and celebrations! Next time you travel to Nepal, make sure to buy a bottle and let us know about your experience!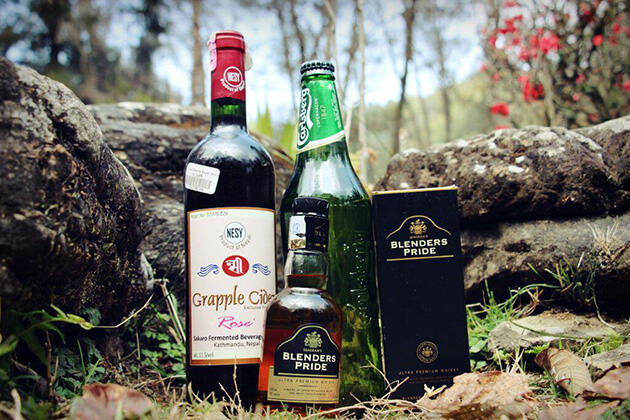 Where to Enjoy Wines in Nepal – Wine Shops in Nepal
The Vesper House
Personally, I consider it the best place to have a good Nepal wine. Spending time here, you will enjoy soft music and cozy ambiance. Food is surely not for a song but, definitely worth your money and most importantly, all kinds of precious Nepal wines are all here.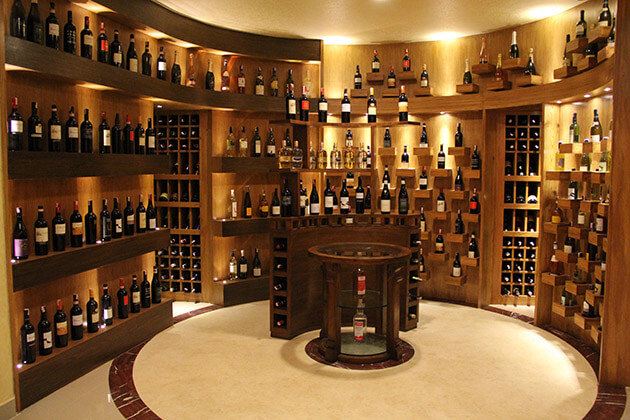 Anmol Cold Store Parsauni Nepal
This is another good Nepal wine shop. Basically, you can find yourselves a very good drink at reasonable price here.
Cheers – Online Liquor Shop
If you want to try wines or even beers; however, don't want to travel, just take out your smartphone and go to the website of this Nepal wine shop. They have a wide range of drinks so, joyfully choose your best one.
The Best Nepal Whiskey – The Authentic Taste
Old Durbar Black Chimney
Even you are whiskey lovers, this Nepal whiskey, Old Durbar Black Chimney, maybe an unknown name to you. The fact that Nepal is not really famous as a country producing liquor due to its location (the highest peak Mount Everest). However, the Old Durbar Black Chimney is an exception in terms of quality & packaging.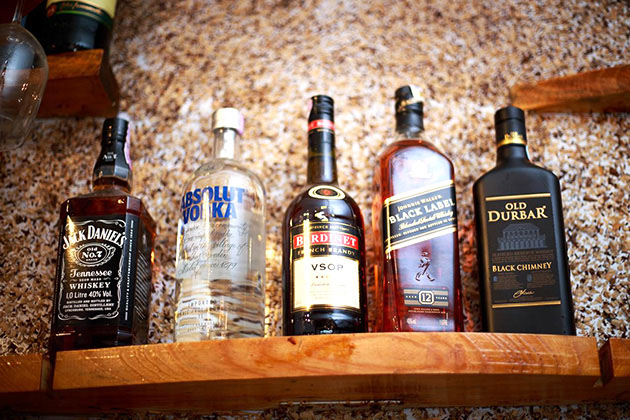 As far as I know about the product story in the packaging, this Old Durbar has been patiently matured and mellowed in American Oak barrels in Scotland for up to 8 years. Next, the imported pleated Scotch Malt would be blended with English Grain Spirit & spring water from the Himalayas and then, matured for months in European Oak Sherry Barrels. Now you know where the magic happens and an art of whiskey is given birth.
Below, I will show you some information of this Nepal whiskey
ABV (alcohol by volume): 42.8%
Country: Nepal (matured in both Nepal & Scotland)
Distillery: Yeti Distillery – Nepal
Serving with whiskey glass
Serving style: On the rock
Appearance: Light copper
Aroma: Slight hint of Smokey peat
Flavor: Faint vanilla with overwhelming peat flavor
Finish: Short & Smokey
Price: Nepali Rupees. 3350 (approx. $30)
J98 – the Single Malt Whiskey in Nepal
Another Nepal whiskey I want to show you guys is J98 – the single malt whiskey. It truly intrigued people with its unique and mysterious look it gave off. And, don't you know, the letter "J" in J89 stands for the batch of Irish oak casks which was handcrafted in 1898 so now, you know why the "98" after the "J".
Below, there would be some detailed information about this Nepal whiskey that I want to show you.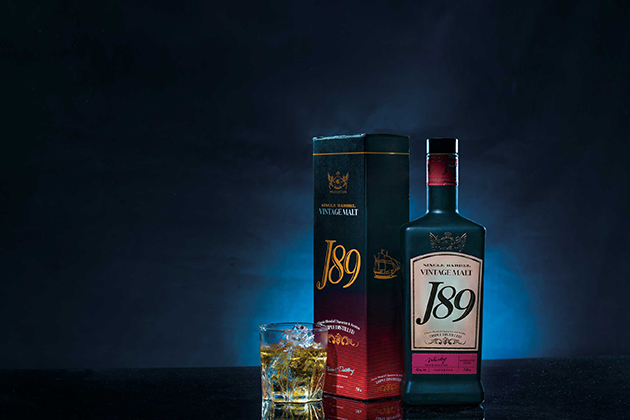 Appearance: the J98 has a quite attractive appearance with a royal vibe. Coated with black matte and finished material.
Hue: when you pour the J98 into a clear glass, you would see the light & warm of the topaz mingle with the toffee tint flavor that gives it a bright appearance.
Aroma: I feel a bit of smokiness, followed by the unmistakable aroma if peat & the woodiness of the Irish oak cask. This Nepal whiskey has a sharp accent of malty aromas.
Taste: after the first sip, it gave a hit of spiciness & cloves revealing the whiskey's core character.
Finish: It was a powerful experience. It was lively and balanced, delight to drink.
Price: Nepali Rupees. 3800 (approx. $33)