What can be more exciting than a thing like a couple waits for after their marriage? Yes, you guessed it right, it's their honeymoon destination. Nepal is considered as one of the naturally beautiful places where a couple can spend their memorable honeymoon. Nepal is gifted by nature the towering beauty of the Himalayas, undying cultural diversities, and unlimited romantic destinations. The world of dreams will give the honeymoon couple the most romantic mood, shine and should and your glory will blossom forth with full glory. Are you looking for romantic Nepal tours? This article will give you the 10 best places for the Nepal honeymoon trip.
Top 5 Exhilarating Things to Do for a Romantic Nepal Honeymoon
Enjoy Jungle Safari with your Beloved Partners
If you are both natural and animal lovers, why can you, two, ignore to enjoy a trip to wonderful Chitwan National Park. Honestly, the park is a perfect honeymoon place in Nepal because once there, you can get into the green and peaceful surroundings which are sure to set your Nepal honeymoon romantic and help you and your soulmate the reignite the spark in your beautiful relationship.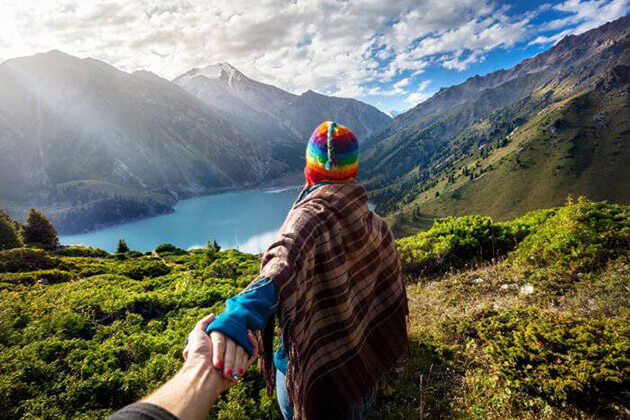 Making Your Way to Bardia – the Jungle Book
Just like Chitwan National Park, Bardia National Park is also the best honeymoon place in Nepal for every couple, especially those who are natural lovers. Spend some time having fun with the wild habitat and relax with your soulmate right in the lap of nature.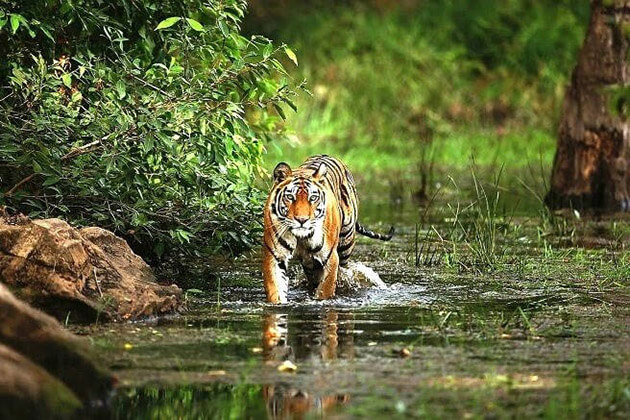 Unwinding with a Boat Trip along Phewa Lake
To me, the best thing to do to get some time chilling a bit while in Pokhara is simply getting into a boat trip along Phewa Lake. This lake is so gorgeous and it can give you a tranquil atmosphere to unwind. Sitting on a boat, having a little chit-chat with your beloved and the ferry-man, listening to the safe and sound moment when the wind slightly blows through your face, well, could you find anything that is so much chilling and romantic than that to enjoy a honeymoon in Nepal.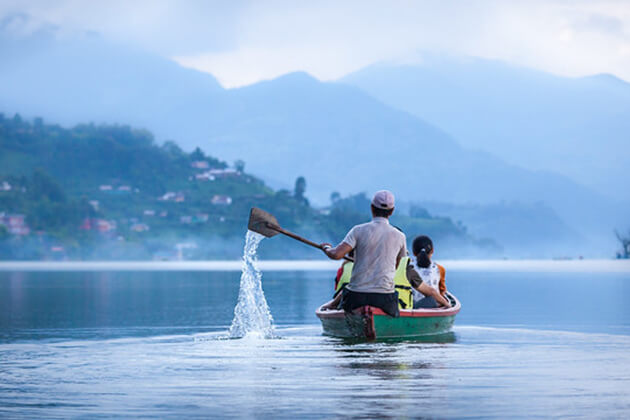 Paragliding in Pokhara
In Pokhara, besides getting yourselves a peaceful ambiance as well as stunning nature to unwind, you also can enjoy a thrilling outdoor activity – paragliding together with your beloved. Can you imagine how wonderful your lives are when you float in the middle of the sky while holding your lovers' hands? I am sure that this could be the best memory you have when it comes to Nepal's honeymoon.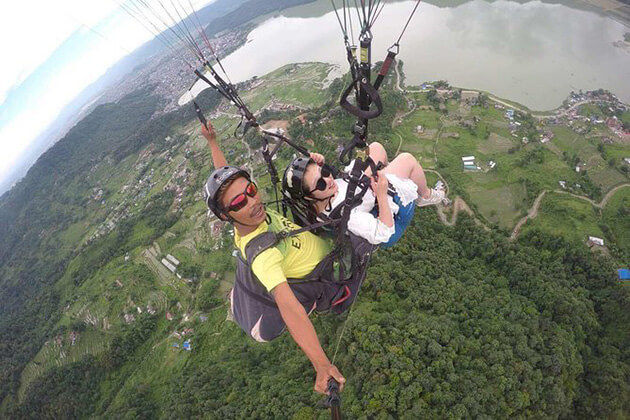 Having a Little Retreat in the Godavari
The Godavari is a small but very peaceful hill station located 14 kilometers to the south of Katmandu, below Phulchowki which is tailor-made for newly-weds. Just chill and spend some time together. It is a small but very beautiful hill station for the couples in Nepal. This site gives enchanting mountain vistas that can be ideally enjoyed by the newly-weds. The Godavari also provides you a distinct taste of old-aged Newari and hill tribe culture. The surroundings of Godavari fulfill the desire for peaceful love-making.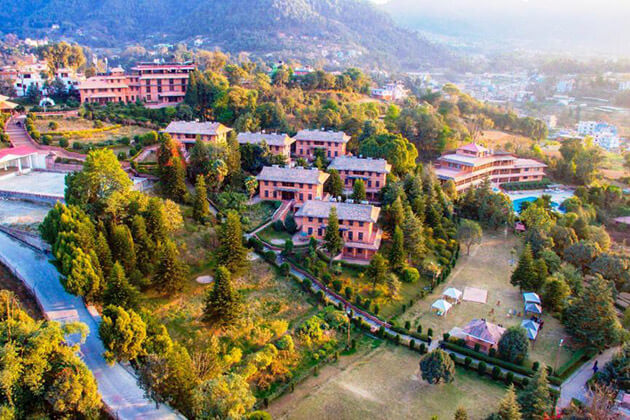 Top 5 Fantastic Places for the Nepal Honeymoon
Kathmandu
Kathmandu is capital and also known as the largest city of Nepal and the namesake of the Kathmandu Valley. Kathmandu Valley is in the Warm Temperate Zone of Nepal where the climate is fairly temperate, atypical for the region. Kathmandu is one of the liveliest places for honeymoon in Nepal. The capital city of Nepal is rich in cultural traditions, colors, and customs. Sites to watch are Swayambhu, Boudha Stupa, Naryanhiti Palace Museum, Thamel Chowk, Freak Street, Pashupatinath, etc. The main attraction of Kathmandu is the alluring and glittering nightlife at Casino Anna and Casino Royale. The best time to visit Kathmandu for a Nepal honeymoon is September to November and February to April.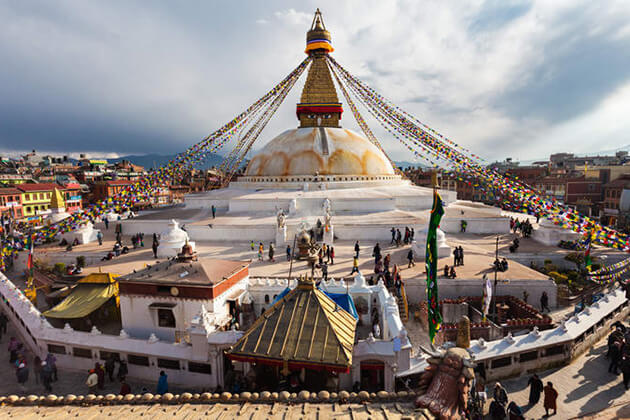 Pokhara – the City of Lake
Pokhara is known as the city's lakes. It is the second-largest city in Nepal which has one of the superb and enthralling places to visit in Nepal. For a newly married couple, Pokhara has various lakes, waterfalls, viewpoints, caves, Museums to entertain the couple's trip. Pokhara also has various adventure sports like hiking, boating, Whitewater-rafting, Hearts & Tears motorcycle club, mountain biking for the adventurous spirit in the couple. As you might know, Pokhara is the top yoga destination in Nepal as there are over a dozen yoga retreats out of that some also offer massages, reiki, and water/honey therapy. Imagine how romantic your Nepal Honeymoon is when you and your soulmate enjoy a yoga retreat together on the hill.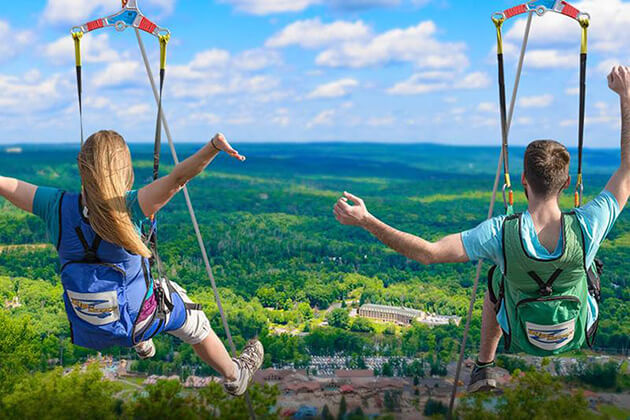 Bandipur
Want to have a thematic honeymoon? Then Bandipur is your choice. Bandipur is a cultural hill station midway on the Prithivi Highway between Kathmandu and Pokhara which is one of the most attractive places in Nepal for honeymoon trip makers. Situated at an altitude of 1,030 meters, Bandipur offers an impressive panorama of the entire Annapurna Range plus the peaks of Dhaulagiri, Manaslu, and Langtang to the Marsyangdi Valley.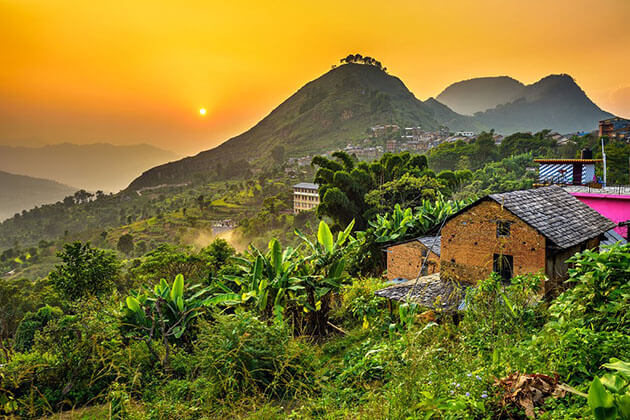 Nagarkot – the Nepal Honeymoon Heaven
A couple can visit Nagarkot for the picture-perfect honeymoon with a scenic backdrop predominated by the world's highest peak. View of the first rays of the Sun falling on the peaks of Himalayas at sunrise, Nagarkot is a very famous place among many hilltop stations in Nepal – where you can spend your perfect honeymoon trip. It's just 32km away from Kathmandu, which is packed with manifold hotels and restaurants. Nagarkot is highly renowned for sunrise and sunset sceneries with possible views of Himalayas, too.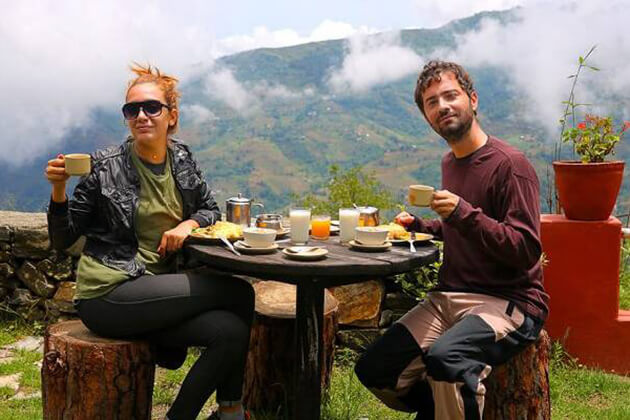 Mustang
The Mustang area of Nepal was once a remote and independent region of the Tibetan kingdom. However, it retains a rugged uncanny reputation. The region is divided into 2 parts which are Lower and Upper connecting with each other, yet quite different. Mustang is one of the most placid places. The picturesque beauty makes the area one of the best locations to visit for the Nepal honeymoon. It is the place renowned for its mythical aura among the honeymoon couple.