Besides extraordinary panoramic views, best trekking experiences and friendly local people, Nepal has the coolest nightlife with vibrant bars, pubs, and clubs. When the sun goes down, the bustling Kathmandu becomes more and more energetic and dynamic than ever. So, if you're wondering where to go for a night in Kathmandu, let us show you the best clubs and bars in Kathmandu. What are you still waiting for? Let's go out, and paint the town red! Your Nepal tours will be so much more perfect than ever.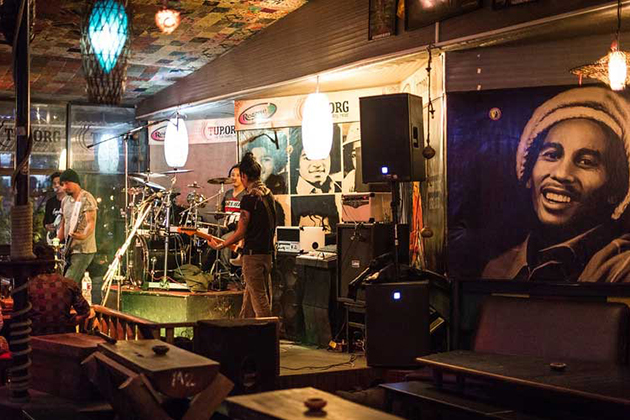 1. Sam's Bar
Maybe all of you did hear about Sam's Bar since Sam's is one of the oldest and the most famous bar in Kathmandu. Wanna chill out in peace with good music? This place is for you. Interesting graffiti on the walls will give you the coolest photos, and Sam's offers free popcorn for you all. However, remember that Sam's is not smoke-free.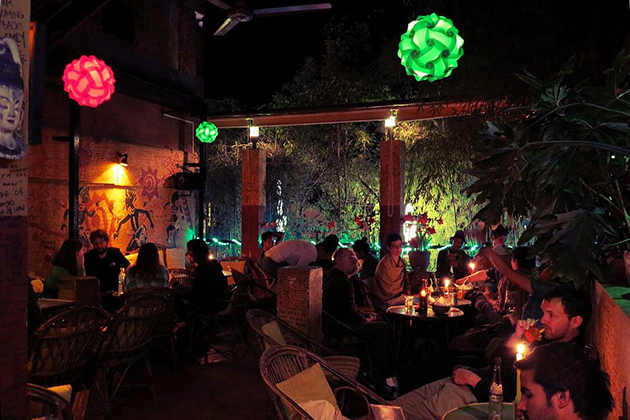 2. Purple Haze
The coolest and the most awesome rock bar in Thamel. Purple Haze has a unique stage, and if you want headbang? Go for it. Purple Haze has super open space with best rocking performances, and the sound systems are great, which bring you the best experiences.
Besides, Purple Haze has tasty food and wonderful drinks.
However, this bar will be closed exactly at twelve in the midnight.
3. Club OMG
Well, Club OMG is right under Purple Haze. Club OMG is fun, but remember to stand under two air conditioners, just do whatever you can, you need to get to those conditioners. Club OMG has a lot of space to dance and enjoy the night with the most popular hits.
Also, just shout out to the staffs or the bartenders if anyone acts creepy with you. It's a nightclub anyway.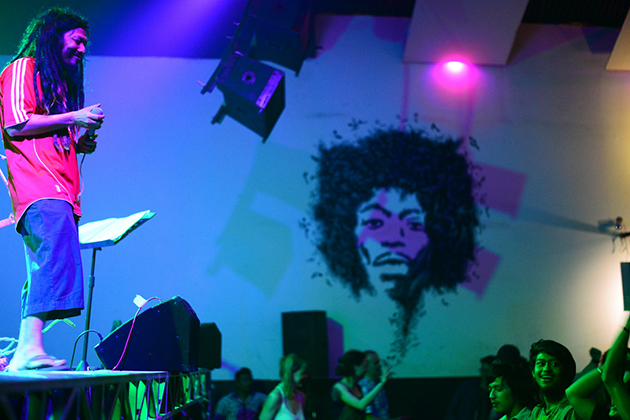 4. Ibyza
If you want to overnight, Ibyza welcome you. Ibyza doesn't close, and trust me, the DJ, the staffs and the bartenders will do everything and try their best to make sure you won't forget the night in Ibyza. People in Ibyza will bump and grind to the cool pounding base till the morning. So, if you want a crazy night, Ibyza won't let you down.
5. Mezze By RoadHouse
Mezze By RoadHouse is a hot place for those raising Nepal celebrities to hang out, but of course, this is not the reason why we added Mezze By RoadHouse into this top-ten-list. Mezze By RoadHouse serves the best, definitely the best, cocktails and mocktails to the point that when you drink it, you won't believe that those cocktails and mocktails can be made.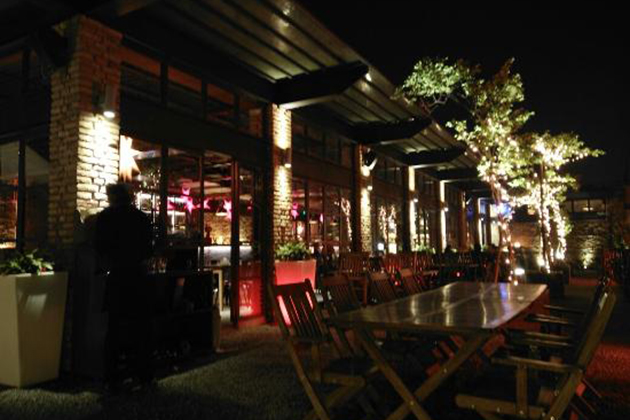 6. Buddha Bar
A not-to-miss bar in Kathmandu. Buddha Bar is a really nice and chilled out place with good music, comfortable cushions on the floors lying around the low tables. This is an ideal place to have some early quiet beers or a shisha with mates. Later, people will start dancing and the atmosphere will get crazier pretty soon in the light from massive candles. Also, Buddha Bar offers the best service, which is quick, attentive and all the staffs are super friendly. One more point for Buddha Bar, they have great food and drinks for you to enjoy.
However, the prices are pretty higher than the Nepal standards.
7. Karma Bar and Lounge
Huge space for all the party crowd is the special thing Karma Bar and Lounge offers. Besides, Karma Bar and Lounge has great services, including parking, security, and even the complimentary services.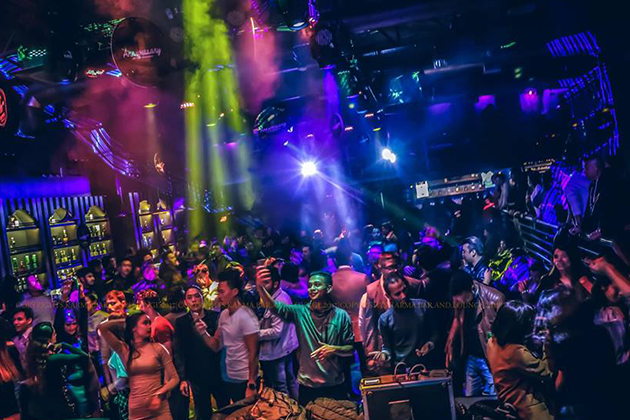 8. Irish Pub
A huge football fan in Nepal and don't know where to go? Well, Irish Pub is the ultimate destination for you. You can enjoy the game since they have big screens for that, with a cool beer and various cuisines. Also, the Irish Pub is famous for organizing private parties. So, if you are planning a big party in Nepal, go for Irish Pub, highly recommend!
9. Club Déjà vu
This is the lastest, and the newest club in Kathmandu, and for this reason, it is the most modern with two rooms for VIPs and two levels of dance floors. Space is large, which extends up to 20,000sq ft. They got the coolest DJs, and the drinks are also nice. Finding a place to have fun in the crowd? Well, go for Club Déjà vu and you will never ever regret!