When tourists come to Nepal, they can be surprised by noticing that there are no international coffee retailers. It's because of the Nepal government's policy for foreign investors and the insignificant size of the market. However, this allowed home-grown café cultural to develop. Although Nepal is not really famous for coffee, we are sure that your traveling experiences in Nepal can't be completed without enjoying coffee in some amazing cafes in Kathmandu.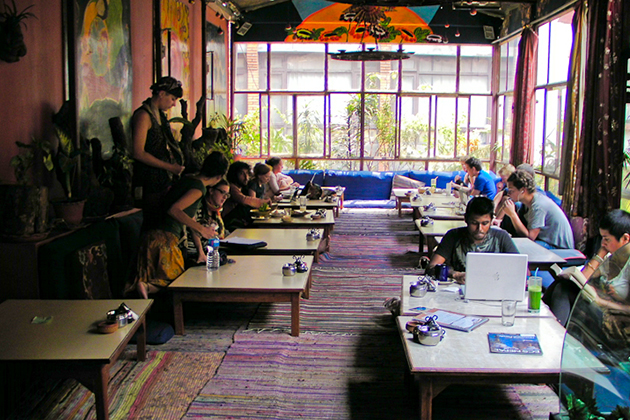 Cafés in Nepal may not be too luxurious, but the good news for coffee lovers is that they bring you one-of-a-kind experiences which you will never ever forget. In this article, we will give you 7 best coffee shops in Kathmandu that you should not miss in your Nepal Tours.
Top 5 Best Coffee Shops in Kathmandu
Yala Café
Wandering around bustling, hustling, crowded streets, you can find a peaceful spot in the heart of Thamel for a cup of coffee as well as wonderful cuisines: Yala Café. Yala Café not only gives customers the best service in town but also make customers feel like home. There is no feeling better than enjoying coffee in a warm and cozy atmosphere with a little good music. Besides, the food quality in Yala is also impressive with amazing taste and variety. Got 92% excellent on TripAdvisor, Yala Café is definitely a place for travelers to pay a visit.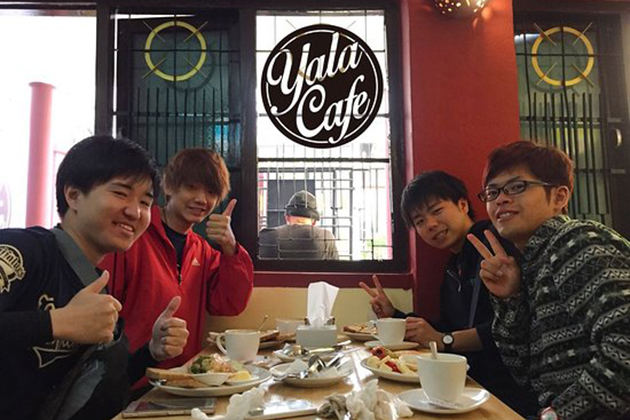 Mola Palpasa Coffee
Are you a book lover? Are you searching for a place to read and to immerse your soul into a peaceful atmosphere with good music? If yes, Mola Palpasa Coffee is the right place for you. The special thing about this place is that it has a book exchange program. Besides, Mola has wonderful food and amazing services, and the owner is super friendly and caring.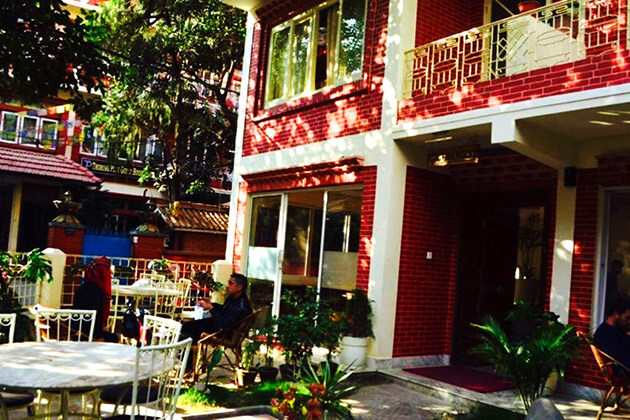 He goes around, checks every customer if the food is good and if they need anything else; sometimes, he has small talks with customers. Many customers have become best friends of Mola Palpasa Coffee.
Mola Palpasa Coffee got 91% excellent on TripAdvisor, what are you still waiting for?
Nirvana Café & Restaurant
Nirvana Café & Restaurant is a rooftop café, an awesome place to stop by for a bite to eat on the way back from Swayambhunath. For who those want to try local Nepal food, Nirvana has the best momo in town. And of course, since Nirvana is also a café, it offers the best coffee, cold beer and extraordinarily panoramic views of the city, and the super-friendly hosts will let you sit and enjoy as long as you want.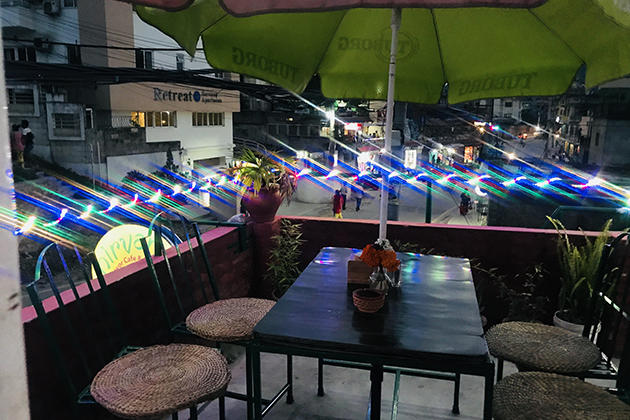 However, the way to get to Nirvana is a little complicated, so we can say that Nirvana is a hidden gem waiting to be explored by travelers. Nirvana got 93% excellent on TripAdvisor, and we can be sure that the rate will keep raising.
Sum Café
Sum Café lies right at the center of Thamel but still stay peaceful. Anyone who came here before is all impressed by the amazing taste of coffee and especially, Korean food. Besides, they offer good wifi service, which is very convenient for you.
With 83% excellent, Sum Café is an ideal place for those who want to dig in wonderful Korean cuisines in Nepal.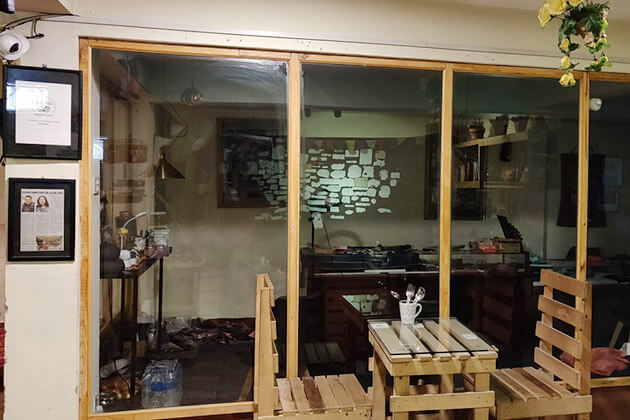 Lakuri Café
Does anyone have a passion for chocolate cake?
Lakuri Café serves the most awesome chocolate cake, and chocolate cake is also the most famous thing in Lakuri also. Besides, of course, Lakuri serves good coffee and other food, even vegan food.
Got 63% on TripAdvisor, Lakuri is a place for chocolate lovers.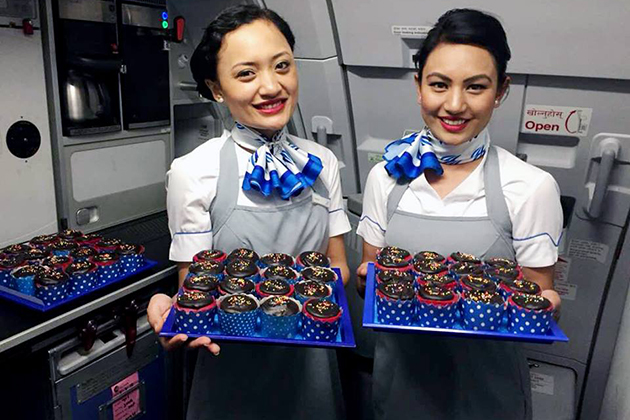 Top 5 Recommended Coffee Shops in Kathmandu
Café Nina's
Nina's has a cozy and friendly atmosphere just like home. And if you want to eat good American-style food in Kathmandu, you should put Nina's into your checklist. Nina's is pretty easy to find since it is near the American Embassy. You can ask any staff members from the American Embassy about the best burgers in town, and they will definitely tell you about burgers from Nina's. Nina's also serves must-try apple crumble and chocolate lava cake with good drinks at reasonable prices. Nina's got 76% excellent on TripAdvisor.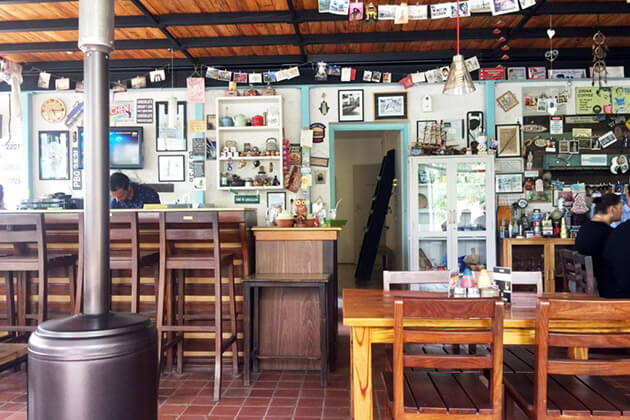 Himalayan Java Coffee
Java is the largest coffee chain in Nepal. Since Himalayan Java Coffee has a wonderful view, a strong internet connection, a lot of people come here to work and do other stuff. The most special thing about Himalayan Java Coffee is that they offer the 'real' coffee experience: thick, tasty and strong. With 58% excellent on TripAdvisor, of course, Himalayan Java Coffee still has some small problems but overall, their drinks and food in all locations are standard.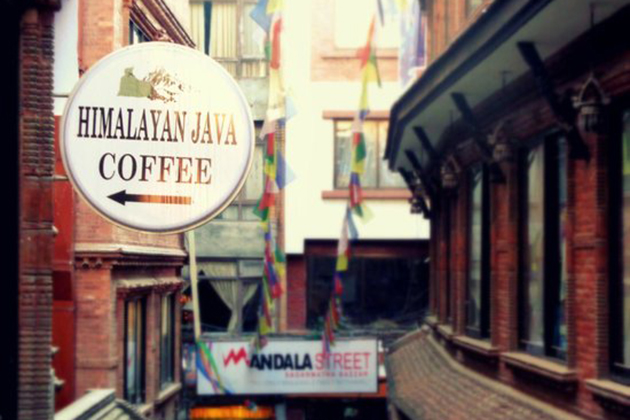 Kar.ma Coffee
Taking place above the Pranamaya Yoga Studio in the Moksh complex in Jamsikhel,  this Kathmandu Coffee Shop – Kar.ma Coffee, is one of the most favorite places of young Nepalis along with a host of expats living in the area. The coffee shop is an ethically run enterprise & sources its fair trade coffee from the Himalayas.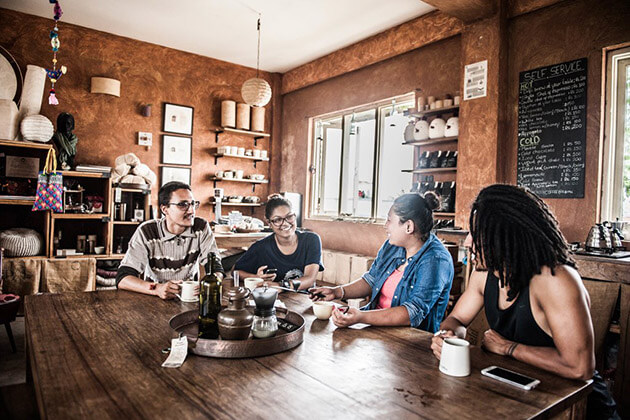 Dhokaima Cafe
This coffee shop is conveniently situated at the entrance to old Patan, just right by the big white Patan Dhoka (means gate). Dhokaima Cafe is truly a good coffee shop to come before & after doing a tour at the Patan Durbar Square. Indeed, it does not like much from the outside but, behind the red brick walls & shutters is a really large outdoor seating area along with many plants and shade.
The Dhokaima Cafe serve both Asian & Western meals with good coffee as well as fully equipped bar. Especially, the creamy Irish Coffees are really potent.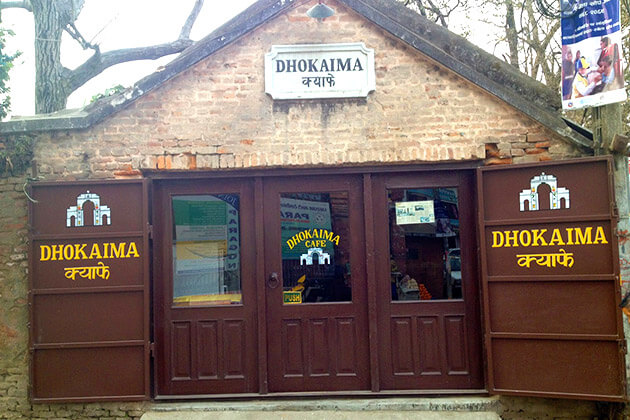 Soma Cafe
This coffee shop in Kathmandu is a prevalent place to hangout. The Soma Cafe is a little bit far from the main attractions of Patan – known as Restaurant Road. It is because there is a large number of coffee shops & restaurants here.
Here, cafes are good as well as sandwiches, all day breakfasts, and a selection of books that are available for purchase. Overall, the Soma Cafe is one of the top coffee shops in Kathmandu that you have to visit.