Star/ End: Kathmandu/ Kathmandu
Duration: 9 days/ 8 nights
Tour Route: Kathmandu – Kathmandu – Porakha – Bhumdi – Panchase Lekh – Tashi's Camp – Porakha – Kathmandu
Tour Categories: Nepal Trekking Tours
Tour Customizable: Definitely! (Tell us your specific requirements)
Guides: Local Guide (English speaking guide, other languages depend on customers' request)
Brief Itinerary
Day 01: Welcome to Kathmandu
Day 02: Explore to Kathmandu
Day 03: Fly from Kathmandu to Pokhara
Day 04: Trek from Pokhara to Bhumdi
Day 05: Trek from Bhumdi to President's Camp (below Panchase Lekh)
Day 06: Trek from President's Camp to Tashi Camp
Day 07: Trek from Tashi's Camp to Kande; Drive to Pokhara
Day 08: Fly to Kathmandu
Day 09: Kathmandu Departure
Day 01: Arrival in Kathmandu
Arrival in Kathmandu, the first thing you see will be the beautiful vista of the whole valley, the Himalaya, and the green terraced fields below. After finishing all procedures, your representative will be waiting for you to pick you up and guide you through the initial culture shock on your way to the hotel. Once you have settled in, it's time to visit some of the cultural highlights in Kathmandu. In the evening, Thamel, the tourist center, is really a good place to have your very first meal in such a country where converges lots of fine restaurants offering both delicious Western and local dishes.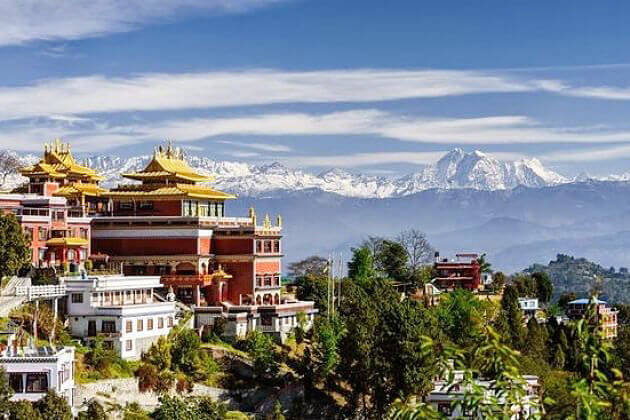 Day 02: Explore Kathmandu
Although being known as the busiest city in Nepal, in the early morning, Kathmandu puts on itself a special atmosphere that you can feel the time passes by at a slow pace. Nothing to say anymore, it is definitely a perfect time to discover Kathmandu your way. Exploring every winding turn on the street, local courtyard or Durbar Squares, and so many places waiting to meet you.
Later, enjoy your evening with dinner at one of the greatest eateries in the city, or even take part in a home-cooked with a local family which can be arranged by your guide.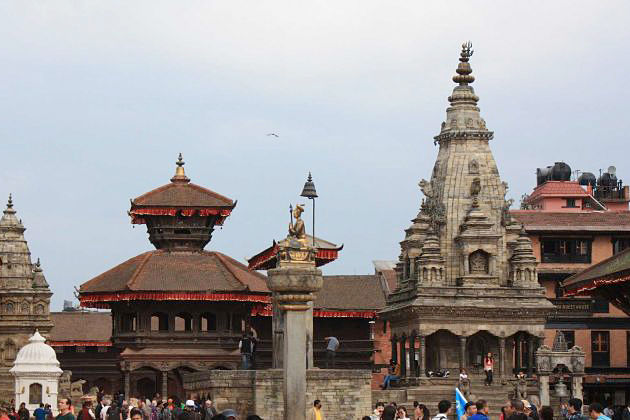 Day 03: Fly from Kathmandu to Pokhara
After breakfast, you are now full of energy. The driver will pick you up at the domestic airport for your flight to Pokhara (about 30 minutes), the second-largest city in Nepal.
From your seat (the guide will help you to get a seat on the right-hand side), you can literally admire the stunning views of the Himalayan Mountain range, where the four of the world's fourteen giant mountain over 8.000 m (Dhaulagiri, Annapurna I, Manaslu, and Shishapangma) can be clearly seen.
Upon landing, you will be picked up and driven to your hotel. Now, choosing to explore, enjoying some of the tours below, or even just relaxing, all of these things are dependent on your choice. You can find that there are a variety of cafeterias, restaurants, shops, or yoga studios catering to tourists.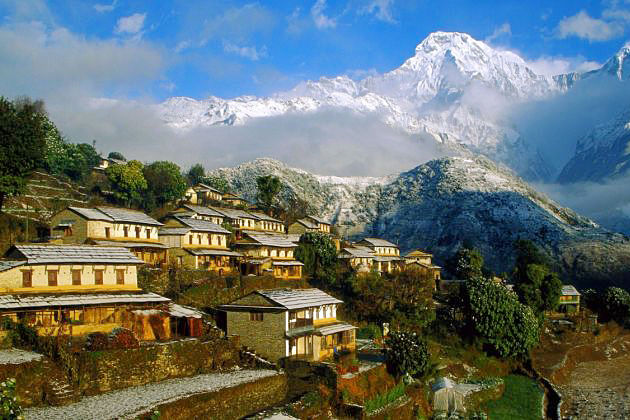 Day 04: Trek from Pokhara to Bhumdi
Nepal, it seems to be another world separating to our earth as it is covered by the mountain. It is not an exaggeration, a country well-known for its magnificent mountain vistas, plunging gorges, and the stunning picturesque mountain lake. Follow your way to the south of Pokhara, then you will reach to Thare Khola, where you will start your memorable mountain trek.
Before turning left and walking through the ethnic Chhetri Bahun Village of Kalibang, make your way to the trail that climbs up the west bank of the stream. Keep going through the farming country of Bhumdi and along a ridge, admiring the whole gorgeous view of Macharpuchare, the Annapurnas, and Manaslu Himal.
Later, make camp and overnight just beyond Bhumdi.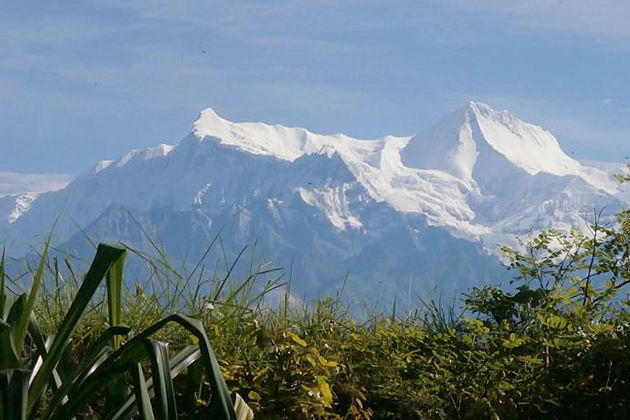 Day 05: Trek from Bhumdi to President's Camp
Get ready for a new day of beholding the views of scattered mountain households, the mixed vegetation and thick deciduous forest with birds when you trek through them and along a high ridge. Take a camera along with you as it will be great to take photos as you are going to pass by along the ride to the tree orchids, white Michelin, and hidden rhododendrons along the forest trails.
Keep going to the west toward Panchase Lekh, pausing and relaxing for a while before heading up Roman fortress constructed along the green farming terraces where you will stop for lunch. Then, half an hour on, you will be beckoned by a bhanjyang (ridge crossing point) climbing west to President's Camp – a beautiful spot below Panchase Lekh.
Hiking duration: 5-6 hours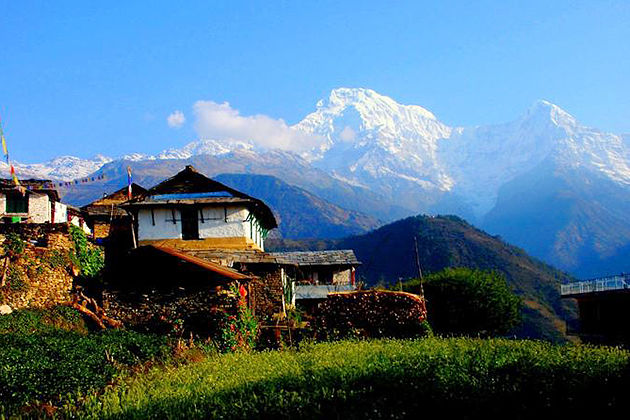 Day 06: Trek from President's Camp to Tashi Camp
Early wake up and start your third day of trekking in the mountains and head to Panchase Lekh, you will see a shrine near the summit, a small lake on the west side of the hill, and then, a panorama of the Himalayas and foothills that you can admire it in any direction.
After lunch, keep going through the forest to Tashi's Camp situated above the village of Bhadhaure and overnight there.
Hiking duration: 5 – 6 hours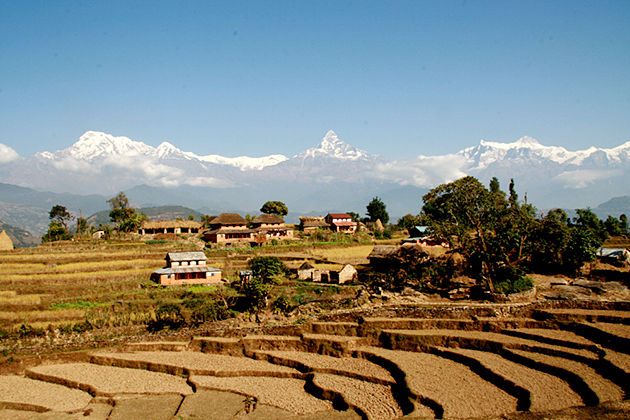 Day 07: Trek from Tashi's Camp t Kande and drive to Pokhara
Going downhill to the Bhadaure's village as a welcome to your new day, and then, climbing to the ridgeline above it. Follow the ridge toward Khare and marvel at the sweeping views of the Pokhara Valley and Phewa Tal Lake. Before reaching Khare, stop for lunch and walk down to Kande where cars wait to pick you up and taken back to your hotel in Pokhara.
Overnight at your hotel.
Hiking duration: 2 hours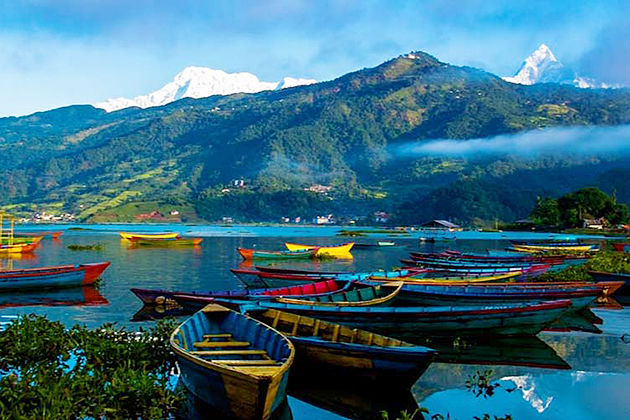 Day 08: Fly from Pokhara to Kathmandu
After breakfast, it will be your time to enjoy some more sightseeing, relax or indulge yourself in one of the cafeterias in Pokhara. You will be picked up and transferred to the domestic airport, about 1.5 hours before your flight to Kathmandu departs.
Coming back to Kathmandu, the driver will take you to the hotel and you will spend the rest of the day to do anything as you wish. Explore every turn of Kathmandu on foot, by bicycle, or rickshaw, having your own souvenirs or enjoying anything you missed at the beginning of your trip.
In the evening, there is a variety of cuisine ranging from Nepali, French, Vietnamese, and Middle Eastern waiting for you to savor.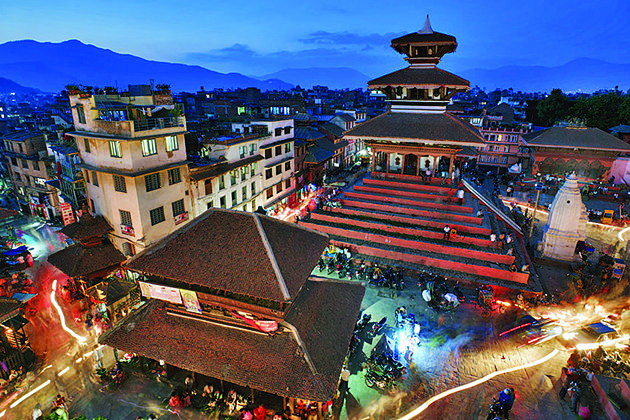 Day 09: Kathmandu Departure
Time to say goodbye to Nepal. Enjoy your last moments with breakfast in a cafeteria. Your representative will meet you at your hotel and pick you up to transfer to the international airport where your Nepal tour itinerary ends. Hope we can serve you the next time when it comes to other Nepal tour packages.