1) Travel by yourself, with guide and carrier
You can easily do the most popular treks independently whether in the Everest or Annapurna area. However, it is necessary to pay to join the organized groups or with a local Nepal tour company to have both experience and safety. Nepal is dotted with "lodges" that provide accommodation and food for travelers. You do not need to go camping, there are tea houses along the main treks. You just have to decide which circuit you want to walk and go.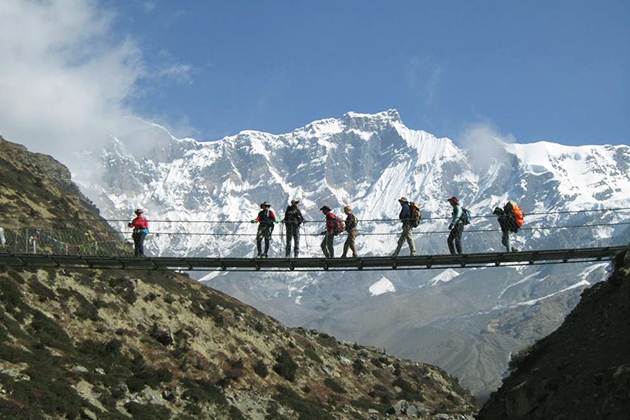 2) Download the free Maps.me application to orient yourself
The Maps.me application will make your life easier than ever! You must first preload the map of the country. Most treks are indicated. On the road, activate the geolocation of your phone to know your distance traveled, the distance remaining until your next stop and the altitude difference. In addition, several inns and restaurants are well indicated. So, this is what you must know: do not take a chance, get yourself a paper map in Kathmandu in case your phone runs out of battery.
3) Buy yourself a solar charger before you leave
In trek, several hotels and restaurants offer to recharge your electronic devices for $ 2 to $ 5 US per hour. It accumulates quickly and it becomes expensive! Nepal is sometimes very cold, but the sun always ends up. Many travelers hang their little solar panel on their backpack when they are hiking, it's so smart!
4) Arrive at the airport with cash in USD or Euro
Arriving by plane in Nepal, we can already see the Himalayas, the highest mountain range in the world! Leaving the airport, there is only one ATM … that does not work with foreign cards! A taxi to Thamel (the tourist heart of Kathmandu) may cost you about 5 USD which many tourists do not have! In that case, you will have to ask the driver to find a counter in Thamel and let he wait for you while you pull out money.
5) Buy a mask as soon as you arrive
Nepal is very dusty. Whether in the heart of Kathmandu or in the mountains, the roads are covered with very volatile dust. Many travelers end up with serious respiratory infections. Wear your mask or scarf to stay healthy.
6) Get a SIM card
You can call and have the internet on your phone for peanuts. You have to find an official office of Ncell and bring a copy of your passport and two pictures of you. They will keep these documents and help you activate the package you want. It's mega advantageous!
7) Do not brush your teeth with tap water in Kathmandu
Even locals do not brush their teeth with tap water since it is too contaminated! So seriously, apply this rule: rinse your mouth with bottled water in Kathmandu.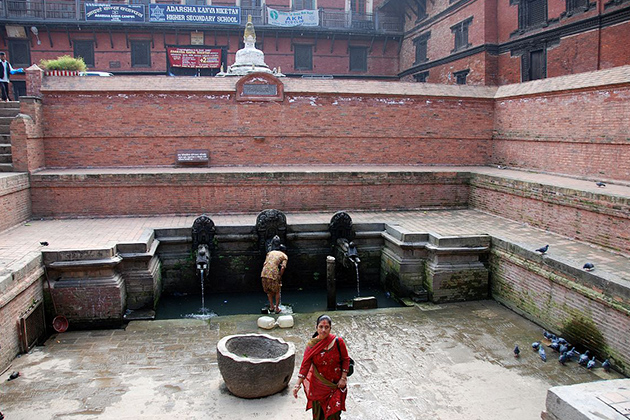 8) Shop in Kathmandu
As soon as you move away from Kathmandu, prices go up drastically. Small innocuous things can cost you a fortune.
Buy mass drugs from Thamel.
Go to one of the shady pharmacies and stock up on ibuprofen, throat lozenges, rehydration packs, lip balms and Diamox (or the generic version for altitude sickness). You should also spoil adhesive bandages of different sizes for your possible foot blisters.
Stock up on supplies at the general store.
Try not to bring only empty calories like chocolate and soft bars. Instead, buy large packages of dehydrated meats, peanut butter, tuna cane and biscuits with supplements. Also get rolls of toilet paper, soap, and individual sachets of shampoo. All these products will cost three to four times more as soon as you leave Kathmandu.
Think about your trekking equipment.
For trekking equipment, it is best to buy the technical equipment before going from your country (clothes, sleeping bag, hiking boot, etc.).
If you are really badly taken and can not go home before your trek (suppose you decide to go to Nepal from Thailand), you will still be able to buy or rent hiking equipment in Kathmandu. Attention, these are copies of major brands; it can work, although the quality is really poor.
9) Do not rely on your MasterCard
For some unknown reasons at Namchee Bazaar, the last village where you can withdraw money before the next days of trekking to Everest, there are three ATMs that accept Visa only. The advise is, you should have both MasterCard and Visa card unless you want to be charged 10% commission for your "cash out" at a currency exchange counter.
10) Insist that you be given a blanket to sleep
With altitude, it is "fret" in Nepal in the mountains and the rooms have no heating. Some tea houses do not automatically provide coverage to their guests. Even with a good sleeping bag, an extra blanket will warm you up several degrees. Just ask at the front desk and insist.
Bonus: Do not worry about accommodation, there are two high seasons in Nepal, October / November and March / April. It should not stop you from doing the trek of your dreams. If the hostels are full in high season, you can always ask to sleep in the common room. This is a common practice and it is the only place that is heated in the evening.
With all that, there is nothing that should stop you from planning your next trek in Nepal! Go ahead!