Once enjoying cheerful Nepal tours, the capital city – Kathmandu is where you'll most likely end up first. Don't make it a fleeting stop on your itinerary though. It's worth staying a while in this captivating place and indulging in its fantastic ambiance. If you are wondering which Kathmandu attractions you should go to & which things you have to do and see in Kathmandu, I am here to give you some detail.
Top 5 Best Things to Do and See in Kathmandu
Temple Walk
Temples in Kathmandu give a unique cultural affair, with an opportunity to observe something new by and large. These Hindu Temples are an impression of super stunning architecture too. The Temples – or I can say Kathmandu attractions, are typically devoted to Hindu divinities, for instance, Lord Shiva and Lord Vishnu among others. Pay a visit to them for an extraordinary religious and social experience.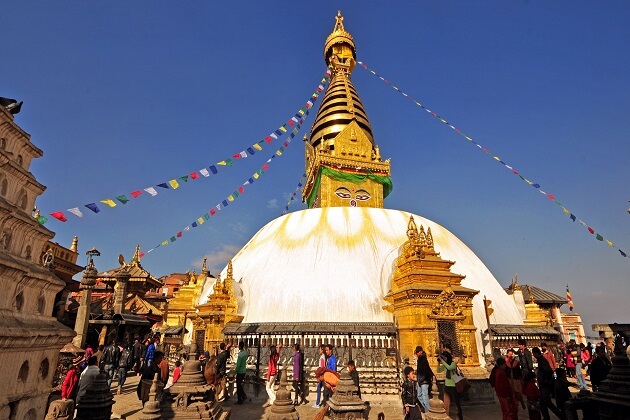 This temple city has a few spots to visit among so manifold pilgrimage destinations, consisting of Swayambhunath Temple alongside Boudhanath Stupa, one of the biggest stupas on the planet, the Pashupatinath Temple as well as Dakshinkali that make Kathmandu one of the top religious holiday places in the world.
Check out the Casino Life
The Casino Royale of Kathmandu is a stop for gaming and the casino has more than twenty games and thirty gaming machines. This place has a few poker games that you can sit and play, including baccarat, paplu and roulette, blackjack and flush. This place also holds an eatery, café and a bar where you can sit, eat, drink, and hence, forget time. This is a visit that will enable you to re-energize yourself.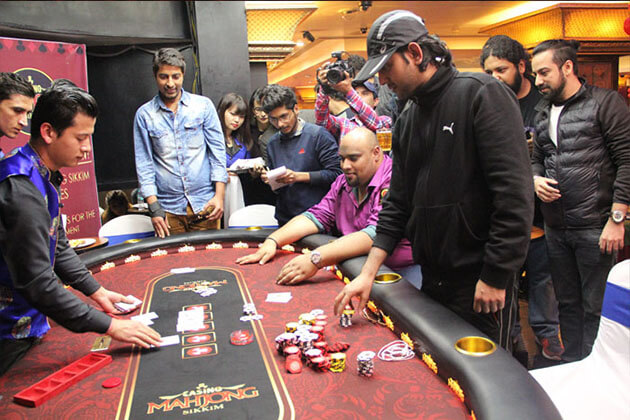 In the meantime, you can even book an inn room and pick among the suites to stay serenely. For those willing to shell out money for incredible fun and comfort, this is one of the most attractive Kathmandu attractions and makes it one of the best tourism holidays in South Asia.
Stroll around the Busy Town and Street
Apart from heritage tourism attractions and holy places in Kathmandu, the city's Makhan Tole's bustling road takes you nearer to Indra Chowk, which is a well- known street area in Kathmandu. This place which is named after Indra, the God of gods, is known for its market and cultural displays. It is here that you will discover dealers of cloths and garments and the mesmerizing Akash Bhairab Temple.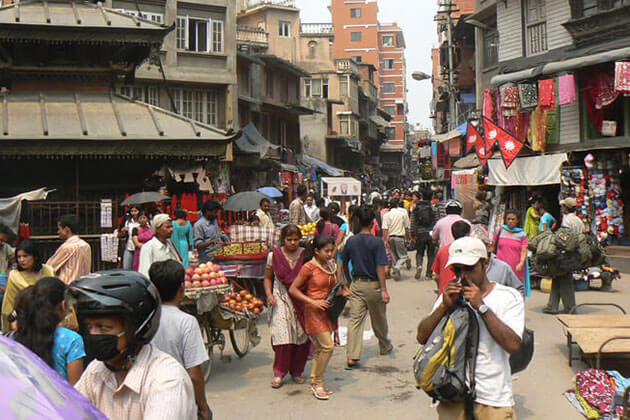 Aside from the market, one of the greatest features of this place is the Sky Temple. This temple has four metal lions and it incorporates two more metal lions at the passage, from where non-Hindus cannot enter. The market here, covered up in back roads towards the east are an absolute necessity visit, particularly in the event that you need to eat some local food or wish to purchase handicrafts or jewelry sold by the indigenous people of Nepal.
Trek to Helambu & Go Speechless
Helambu is about 80km far from Kathmandu and a standout amongst the loveliest places in Nepal and completely made for you. It is likewise tremendous for trekking and the like. Helambu, it is. The destination is acclaimed for its sweet apples and additionally beautiful Buddhist Pilgrimage sites. The trek is generally 8-10 days in length, despite the fact that it can be finished in 5 days also.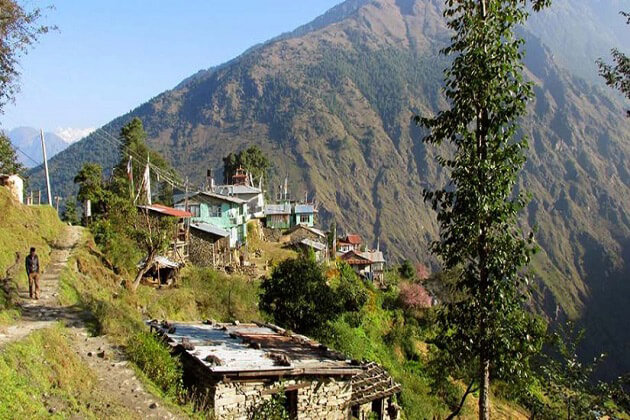 The not extraordinary trail begins from a place called Sundarijal. This place at that point gives you an opportunity to cross through various towns and villages. Nagarkot, Kakani, and Sankhu are some of the other starting points of this trek.
Hot Air Balloon – Admire a Panorama of Kathmandu
The experience of Hot Air Ballooning gives you the unique chance to enjoy the wonderful and peaceful mountains in Nepal with everything being so real and clear from 3000 meters above the ground. The snow-capped mountains, including Mount Everest, can be seen clearly. The sunrise is ideal for this activity.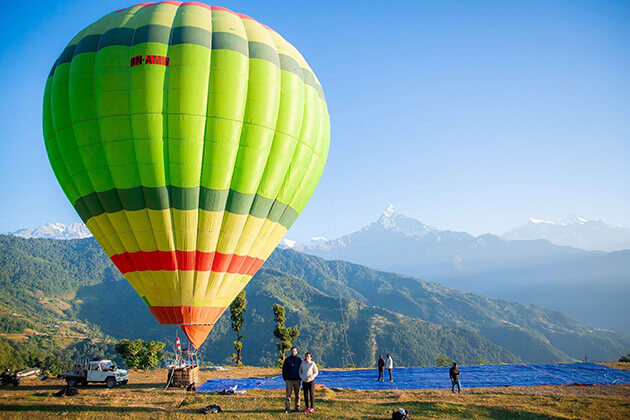 The balloon takes you on a smooth float. This activity starts from Kathmandu and the price starts from USD 100 and accommodates 12 people in one balloon. This is the best activity on family holidays and since it is an experience worth remembering, just go for it. Also, if you are planning your birthday at a travel place like Kathmandu, this is a unique way you can celebrate it.
Top 5 Charming Kathmandu Attractions
Royal Botanical Garden
Kathmandu can get extremely swarmed amid seasons. Be that as it may, on the off chance that you need a somewhere tranquil, crisp and peaceful place, the Royal Botanical Gardens is the perfect place for you. This Kathmandu attraction has a cactus house, orchid house, and a tropical house.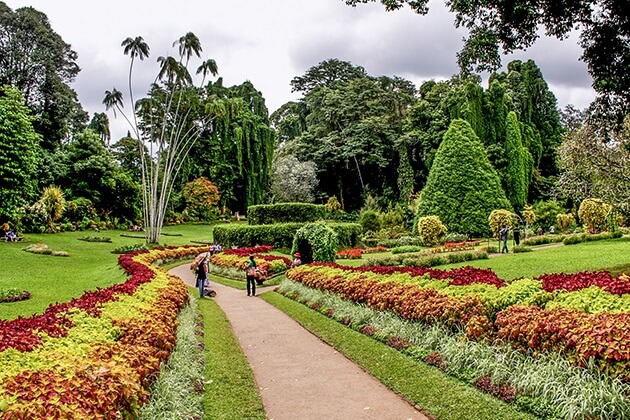 The center of the site has the royal celebration pond, with a pillar. The place is completely adept for strolling, taking in the fresh air and a short cookout or picnic. While the place was somewhat harmed in the 2015 earthquake, repairs are going on and the place is steadily getting resuscitated to its past appeal. One of the principal features of this place is the visitor center where you can encounter a gigantic variety of Nepal's greenery.
Chhauni Museum
Near the Swayambhunath Temple, lies an amazing museum. This National Museum has the most fascinating treasures of Nepal, which makes it worth a visit. In the exhibition hall compound, you will see the Judda Art Gallery, which is home to wonderful metal, earthenware or terracotta and stone statues of Nepali Gods. There are spectacular material artistic creations here also. The Jayavarman statue, found in 1992 is more than 1800 years of age.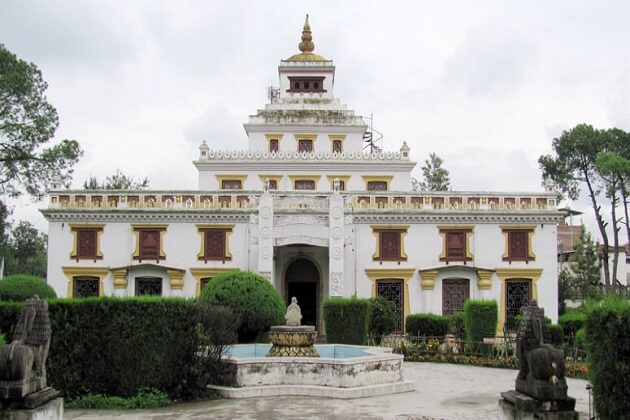 This attraction in Kathmandu houses leather canons also, seized amid the 1792 Nepal-Tibet War and along with that, it has the stone delineation of the Buddha. So on a family vacation or simply a trip to Kathmandu with friends or solo, do visit this amazing place.
Kathmandu Durbar Squares
Kathmandu's Durbar Square, a UNESCO World Heritage Site and one of the top travel destinations in Nepal, was the place the city's kings were once delegated and legitimized, and from where they administered ('durbar' implies castle). All things considered, the square remains the customary center of the old town and Kathmandu's most breathtaking inheritance of conventional architecture and engineering.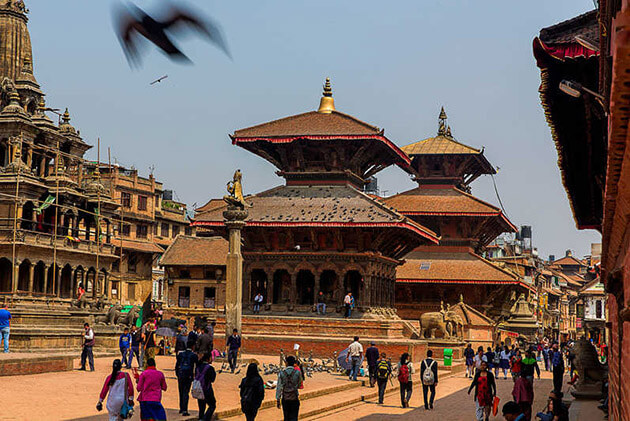 The square endured the worst part of Kathmandu's 2015 earthquake. About six temples were damaged. Reconstruction completed a few towers in the Hanuman Dhoka complex, but despite the damage done, it is an astonishing complex and attracts thousands of tourists every day. If you are in Kathmandu, this is a place you must not miss on a sight-seeing tour in Kathmandu.
Chitwan National Park
Chitwan National Park, 158km from Kathmandu, is one of those ecosystems that enables you to have a meet with the wild and thus, one of the top tourist attractions near Kathmandu. It is here that you can find a portion of the finest types of mammals, reptiles, birds and water animals. A safari to this park will convey you one bit nearer to finding Asian one-horned Rhinoceros, while you can see some Royal Bengal Tigers walking around the woodlands.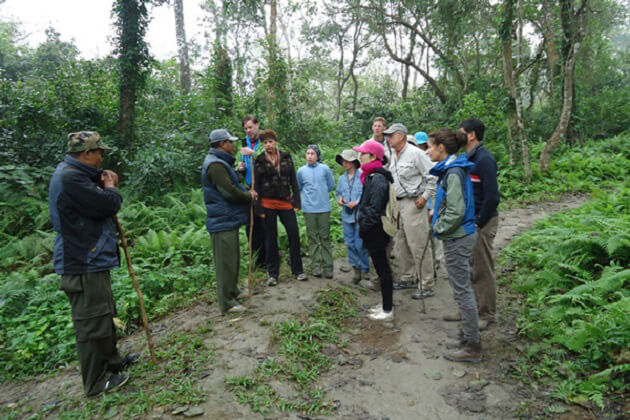 The place is ideal for nature-watching too since it has got beautiful and a variety of trees and each has its own particular history. A safari to this park will convey you one bit nearer to finding Asian one-horned Rhinoceros, while you can see some nocturnal Royal Bengal Tigers walking around the woodlands. It will also give you the chance to find elephants also, alongside crocodiles, deer, and pythons. Morning safaris are the best time for bird watchers.
Thamel – Tourist Hub in Kathmandu
To me, Thamel is the best Kathmandu attraction. It is the oldest part of the capital city. It was also known as Tabitha Bahal. This haphazard commercial hub is a must-visit. It is one of the busiest neighborhoods in Kathmandu city. Here you'll find everything from, mountain gear to prepare for your trek at bargain prices.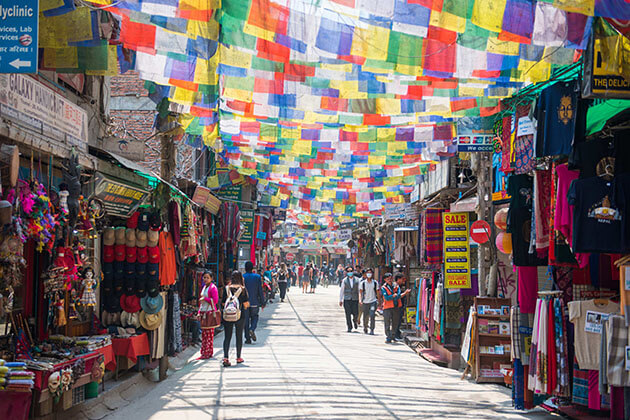 If you don't have it, someone is bound to sell it. There are antique shops, bookstores and clothing stores. It also offers a variety of restaurant and cafés, and there is a mix of different hotels and hostels. If you are in Thamel, don't miss sampling the delicious street food.