Nepal is a country located in the Himalayas owing to its natural and cultural beauty. Due to the fact that the Mt. Everest takes place in Nepal, the country attracts a huge number of travelers coming to such an incredible country not only for exploring the cities but also enjoying adventure and treks. One of the reasons for tourism flourishing in Nepal is fully working Nepal airports. And to travel to Nepal, taking a flight is the most prevalent way. Are you planning to get into a Nepal tour? Let check out these 10 airports including International Airport and Domestic Airport in Nepal below.
International Airport in Nepal
Tribhuvan International Airport
One of the international airports in Nepal, Tribhuvan International Airport located in the capital city – Kathmandu, 5 kilometers away from the Kathmandu city center. The airport is considered the gateway to the locals and home to the Seven Heritage Sites in the world. Tribhuvan International Airport has always been rich in terms of tourism.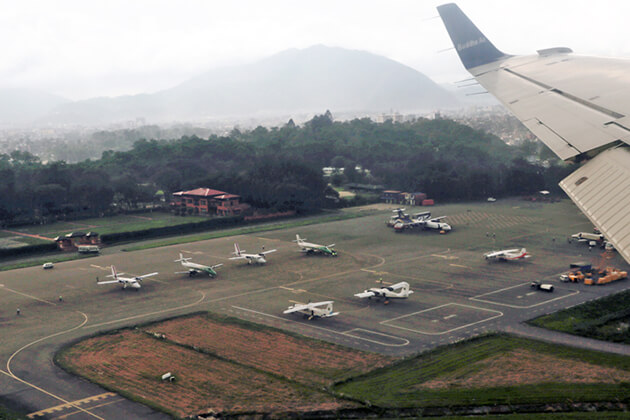 Gautam Buddha Airport
The airport is also called Bhairahawa Airport serving Siddharthanagar in Nepal. Recently, the Gautam Buddha Airport is being upgraded to international standards and is expected to be launched in 2020. This Nepal airport is soon become the second International Airport in Nepal.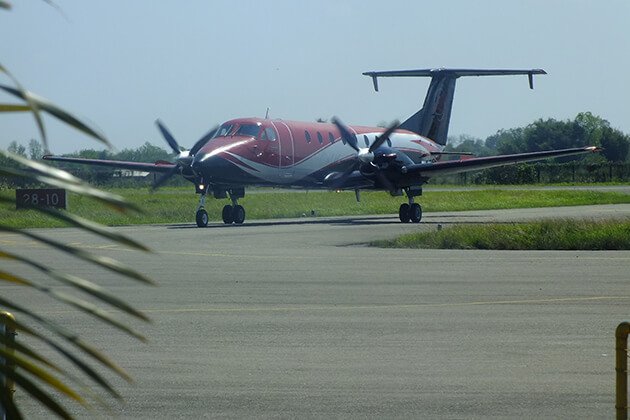 Pokhara Airport
This is the second largest airport in Nepal. The fact that Pokhara Airport is proximately close to the Annapurna range; thus, the city a favorite among adventurers and trekkers. This Nepal airport, functioned by the Civil Aviation Authority of Nepal, provides a regular connection from Kathmandu, Jomsom, as well as several seasonal flights to Manang. The airport will soon have a functioning international terminal in the country.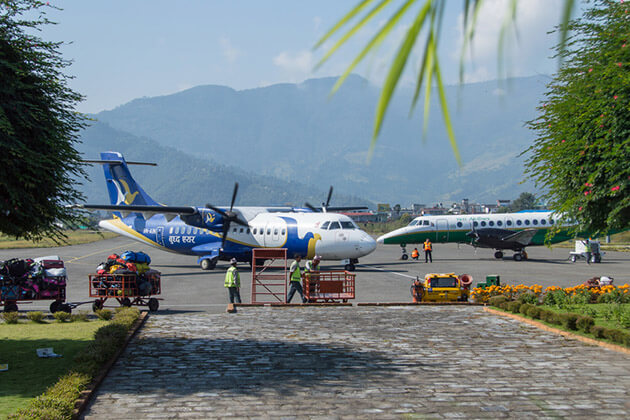 Domestic Airports in Nepal
Biratnagar Airport
This is a domestic airport in Nepal serving the Biratnagar city which is the third-largest metropolitan city in the country. Launched and operated by the Nepal Government, Biratnagar Airport began operating since July, 6th, 1958. It has a runaway and has already been approved to be the largest International airport in Nepal.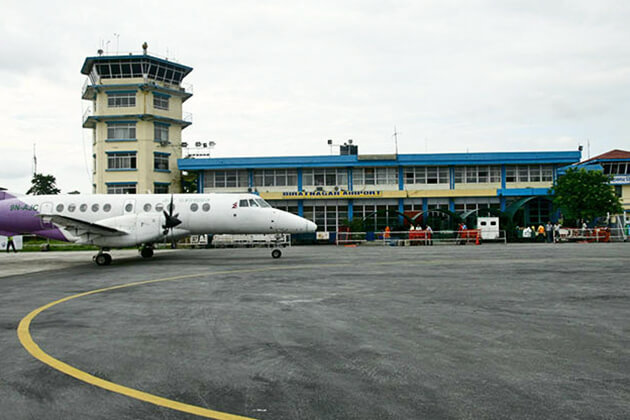 Lukla Airport
Lukla Airport aka Hillary Airport is often used due to its ideal location for Everest trekkers. If there is good weather, you can find regular flights between Lukla and Kathmandu. However, your flight can be delayed due to rains, high winds or cloud cover and changing visibility in Lukla or the airport even closes down if it is serious weather conditions.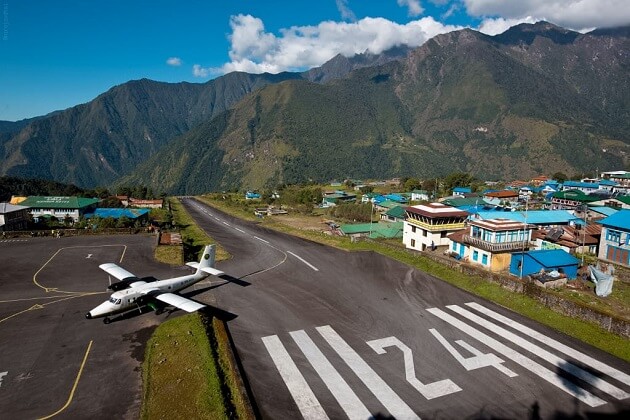 Simara Airport
This Nepal airport was constructed in 1958 and is now operated by the Civil Aviation Authority of Nepal. It is also the closet airport roughly 18 kilometers from Burgunj that is the fifth biggest city in Nepal and trading route between India and Nepal. As the gateway between Patna and Calcutta, Birgun has a magnificent economic contribution to Nepal.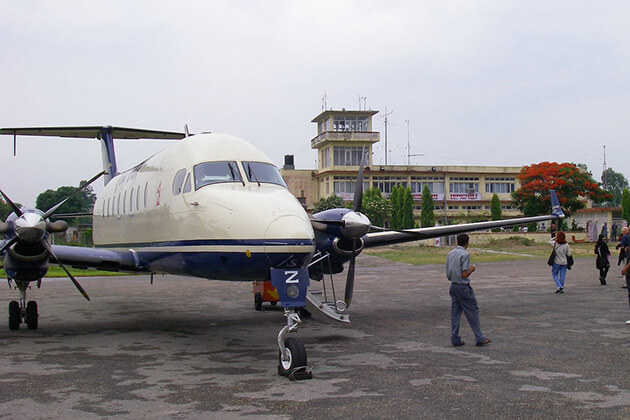 Bharatpur Airport
This Bharatpur Airport was constructed in 1958 and on 5th March 1965, the first passenger flight landed at the airport. The airport is ranked as the 4th busiest one in Nepal and has all main domestic airlines that function from here.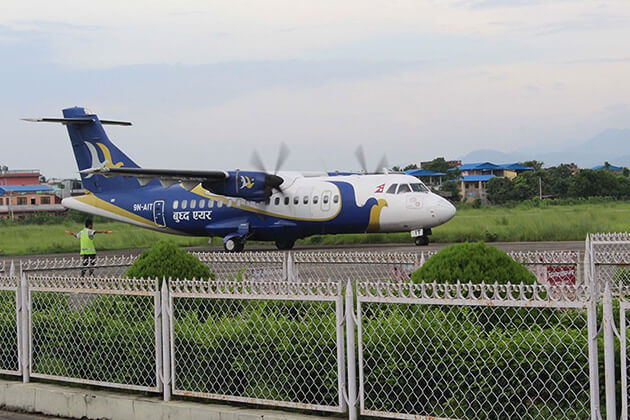 Set up at an elevation of roughly 650 feet above the sea level, the Bharatpur Airport has just 1 runway. At first, this Nepal airport was served by domestic flights just on the grass runaway but after manifold years with continuous pestering and lobbying by the locals as well as expatriates who live abroad the limited expansion of the airport was carried out. Hence, a new terminal was built and the runaway was finally paved so that it was able to handle a medium-size aircraft used by Nepal Airlines as well as other similar aircraft.
Nepalgunj Airport
The airport was operated since 1961 and recently serves Nepalgunj which is a sub-metropolitan city of Nepal. There are plans for this airport to become an International airport thus, there might be other facilities that will be added like immigration, customs, and quarantine.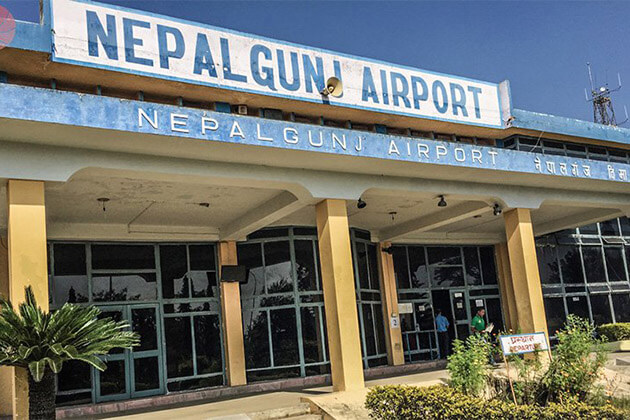 Bajhang Airport
Situated in Jaya Prithvi Municipality, the Bajhang Airport serves the locals district of Bajhang. The operators are ceased for the time being here and according to the plan, is to begin operation from 2020.
Bajura Airport
With just a single runway, this Nepal airport serves the Bajura district of Nepal. Bajura Airport is a domestic public airport and these are the airlines catering to it such as Nepal Airlines, Summit Air, Sita Air, and Tara Air.