Nepal Tour Itineraries | Tailor-made Nepal Tour Itinerary Packages
Nepal maa Swaagat chha! Welcome to Nepal
An incredible South Aasia country, Nepal is really a destination for those who want to find a beautiful paradise that exists right on the earth. Our Nepal Tours Itinerary & Tailor-made Tour Itinerary Packages will bring you to see a gorgeous country where you can indulge yourself in the vibrant atmosphere of the natural landscape, special and unique itinerary. And, delightful festivals, how we can miss them in our Nepal tours. We, the holiday-maker experts of Go Nepal Tours, especially offer Nepal Tour Itineraries and Tailor-made Itinerary Packages 2023-2024 that will be your best and the memorable moment you can have in life.
Check out our recommended Nepal tour itineraries and find your best one that suits you most. If you do not find an appropriate Nepal tour, please contact us and our tailor-made experts will help you to customize your own itinerary to Nepal to meet your taste and interest!
---
Things to Do and See for an Exhilarating  Nepal Tour Itinerary
In the modern age, we seem to be tired of living under the every-heightening pressure of the fast pace of life where the whole week of us is likely a nightmare with the heavy work-load. Then, we have to find somewhere that we could stay calm, somewhere you can be yourself, and somewhere that we can get rid of all the tiredness. We find Nepal, where we can soak up lots of things that help me to live our lives better, where converges stunning landscapes, historical sites, and where you can find there everything is so relaxed, people are so nice. If you are ready, don't be hesitated, let have your own a Nepal tour itinerary and discover Nepal your way.
Trekking in Nepal
Like Bhutan, Nepal is mostly covered by the Himalayas Mountain range, then what could be better than enjoying a trekking trip and conquer it? Taking every step closer to the mountain, feeling every cooling wind creeping into your warm body, admiring the magnificent view at the high altitude, breathing in the fresh air, then you will see how amazing this activity is. Do not miss it at all costs in your Nepal tour itinerary.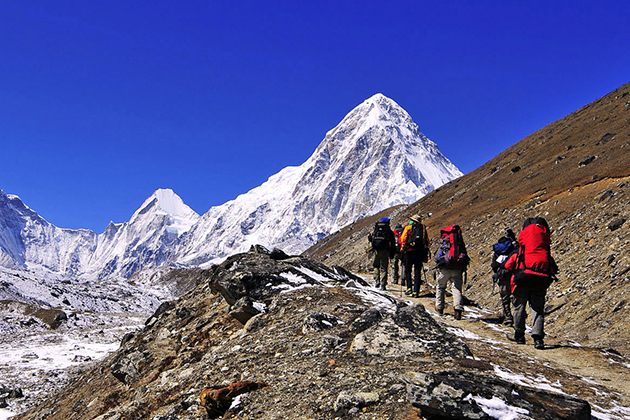 Visit Chitwan National Park
A super large area covers 332 sq miles, Chitwan National Park, the first national park in Nepal will be your next destination must go in your tour itinerary in Nepal. Visiting such the place, you will have a chance to behold more than 500 species of migratory birds as well as rhinos, Bengal tigers, Asian elephants, and so on.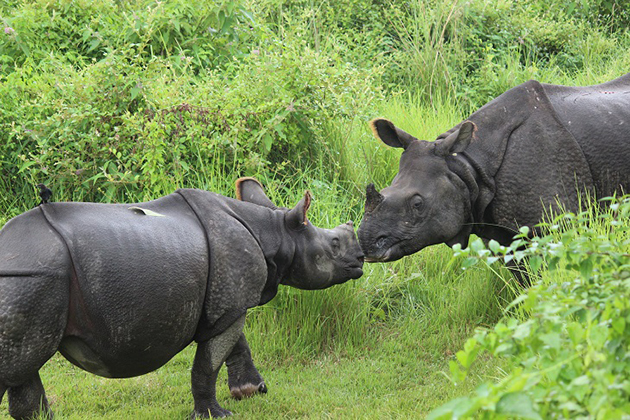 Pokhara
Actually, this is a lakeside town where you will fall in love at the first sign due to its spectacularly natural beauty. In this area, you can definitely enjoy lots of fascinating activities ranging from fishing, mountain biking, trekking, and visiting pagoda, paragliding or even sunbathing. Do not forget to get into boating and strolling down the lakeside in your Nepal tour itinerary packages as they are the two of the top things that I highly recommend you to do in this country.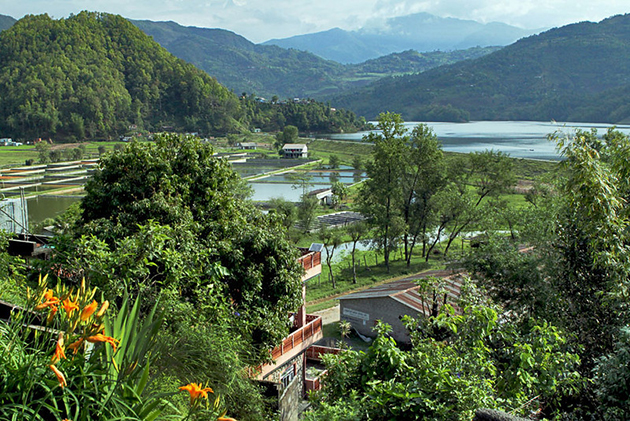 Sightseeing in Kathmandu
If you want to discover Kathmandu, nothing can be better than participating in a sightseeing trip. In Kathmandu, you can see an array of stunning carvings, delightful pagodas, and stone imagines on almost every turn in the area. Kathmandu is considered a living history museum as it converges many temples and shrines and if you want to visit them, you need a tour guide who will help you to choose the right destination and provide information about history and folklore. Durbar Square, Pashupatinath Temple, Swayambhunath Stupa, Boudhanath Stupa, and the Temple of Kumari are worth visiting in Kathmandu.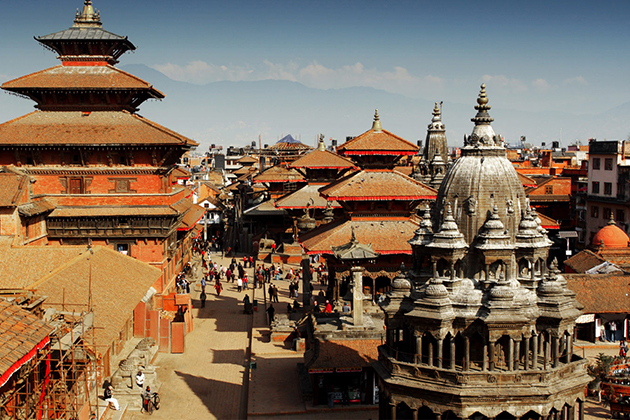 Everest Mt Sightseeing with Helicopter
Besides enjoying a trekking tour to reach and admire the magnificent view at high altitude, you are now able to do such a thing, but in the simplest way by taking part in a helicopter tour. Most importantly, it is not a tour around the Himalayas, it is a tour across Mount Everest, the highest mountain above the sea level in the world, that you behold majestic peaks such as Cho Oyu, Ama Dablam, and Pumori Mountain at the same time while floating in the air. Well, I am sure that it can be the most memorable moment that you can have from your Nepal tour itinerary.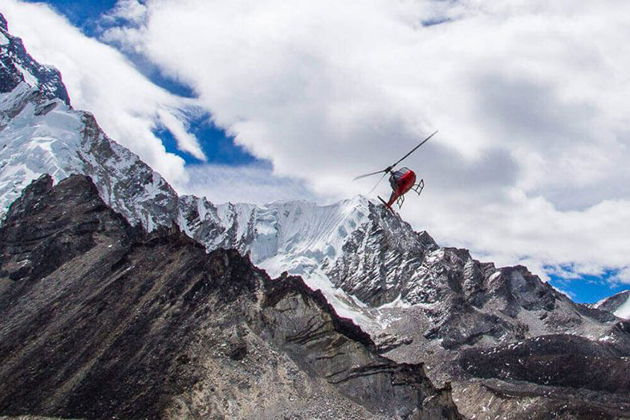 Rafting on the Bhote Koshi River
As I said before, boating is one of the most exciting things that you should do in Nepal. Boating is the best, and the Bhote Koshi river is the best as well as offering some of the greatest short river and two-day rafting trip. Enjoy it then you will realize how people across the world long for this adrenaline rush whenever they enjoy tour itineraies to Nepal.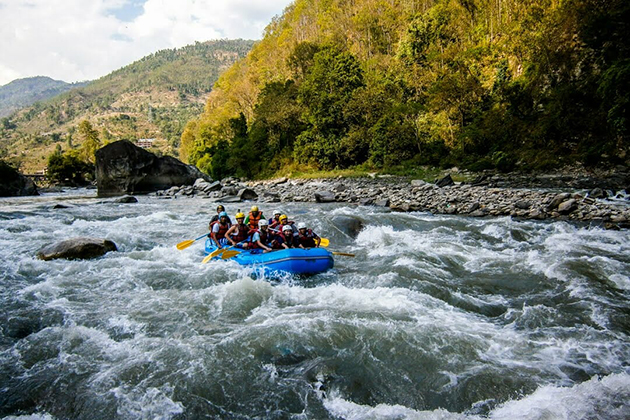 Bardia National Park
Visiting this national park, the first thing you say, I guess, maybe: What amazing it is. Bardia National Park is known as the largest wilderness area in Terai covering 968sq.km of grassland and Sal forest and is considered as what Chitwan was roughly 30 years ago before being commercialized. What's more, coming to there, you will see the biggest tiger habitats in Asia along with 30 different species of mammals and more than 250 species of birds. Now, can you see how exciting your Nepal tour itinerary packages would be?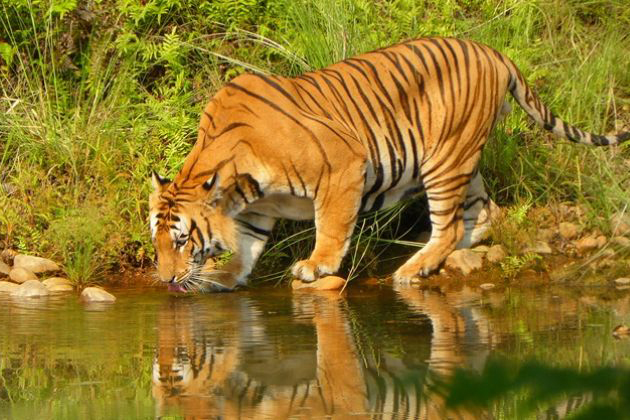 Bungee Jump
Whoever asks me for the adrenaline rushes or extreme sport in Nepal, I always recommend them to try this sport. Perhaps, we have heard of it a lot or watched it on the internet; however, nothing better than trying in real life. You are on your Nepal tours and you are staying in Kathmandu, just find the way to The Last Resort where you will 160m high bungee jump into a tropical gorge above a river.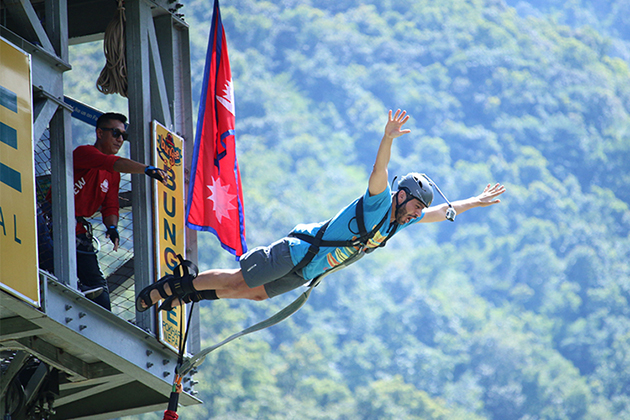 Motorbike Trip across Nepal
Do you want to enjoy an adventure in Nepal independently? Why don't you rent a motorbike and begin to travel across the country? How can you imagine the feeling of being free to discover the entirely new country on a bike, admire spectacular vistas, and stop to relax and take some photos? I am so excited now, how about you? Do not waste your time, enjoy it if you are in a tour itinerary in Nepal, or will be in it in the future.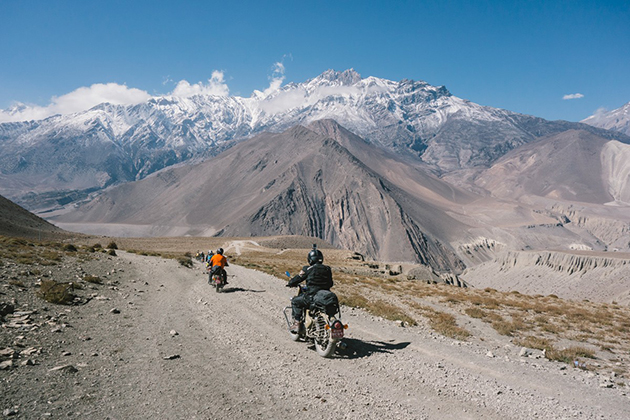 Paragliding in Pokhara
When I was a kid, I dreamt that I could fly in the sky and during my stay in Nepal, the dream probably came true. Floating in the middle of the clear blue sky, filling fresh air to two lungs, together posing while falling down from the air with beloved partners was what I exactly did in my Nepal tour itinerary. I am sure that you will as well. Do not miss it, trust me, it is more exciting than everything you did before.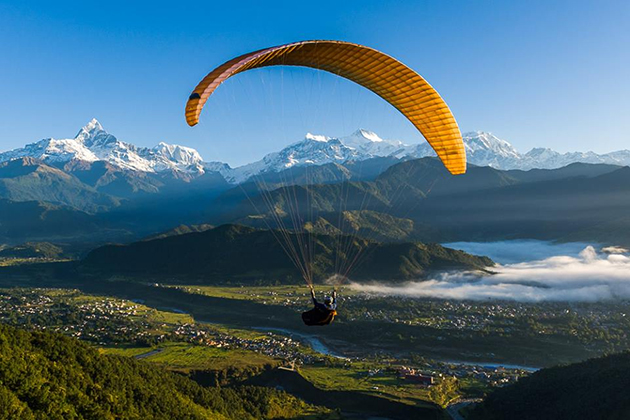 Best time to Enjoy Nepal Tour Itinerary Packages
Some told me that, the best time to visit Nepal is just in Spring and Autumn; however, just like in Bhutan, there is actually no best time to travel to such the nation as it is extraordinary all year round and each year has its own unique beauty, I believe. In fact, the traveling season in Nepal is divided into two parts which are peak-season (spring and autumn) and low-season (summer and winter). In Spring and Autumn when the weather is dry and the sky is clear, thousands of visitors across the world excitingly travel to Nepal to high on life, but in summer and winter when the temperature is high and low (respectively), Nepal will see a drop in visitors, I mean why don't you take this opportunity to plan a Nepal tour itinerary heading to this incredible country when it is less crowded than it used to be in Spring and Autumn. Generally, all I want to say is that Nepal worth to visit all year round.
Peak Season to Visit Nepal
Spring in Nepal
Spring begins in Nepal from March to May and it is the second-best time for a tour itinerary to Nepal. During this time, the weather is warmer and Rhododendron starts to bloom making a good condition for a trekking trip. Besides, the valleys in spring are incredibly beautiful, especially after the ice has thawed. However, a drawback of spring is that the trekking trails are constantly busy, which means you will bump into lots of people around the world. It sounds great for some but bothers those preferring to have nature to themselves. Spring is also the time of the festival, so do not miss an opportunity to enjoy the Holi festival, celebrated across every city and town of Nepal in March as well as Nepalese New Year in April and Rhododendron festival.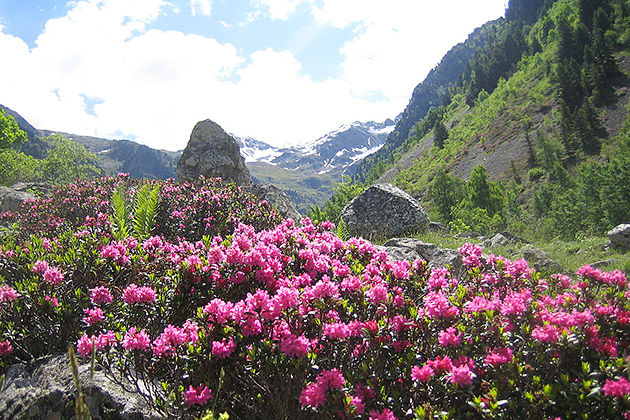 Autumn in Nepal
Autumn in Nepal begins from September to November and this time is considered as the best time to have a tour itinerary to Nepal, especially trekking. It will be your opportunity to experience the manifold of festivals and nature with vibrant colors of the vegetation that has strongly grown up through the monsoon season. If you travel to Nepal in October, do not forget to get into Nepal's biggest festivals, Dashain and Tihaar falling during this period. What's more, in this time of the year, the popular trails will be crowded, so if you want to enjoy tranquility and serenity, choose off the beaten path treks.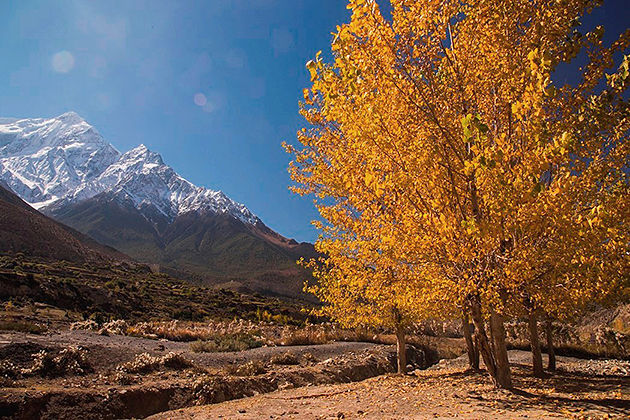 Low Season to Visit Nepal
Summer in Nepal
Summer in Nepal begins from June to September. Normally, summer would be the peak-traveling season; however, in the monsoon season in Nepal, it is not ideal to have a tour to this country as it starts rain within 1 – 2 hours a day at night, especially if there is the worst day, it can rain all day. However, if it rains at night, you will have a chance to experience the stunning view in the day after. It is not great to go trekking in summer, but Everest Base Camp trek is still available; however, please expect rain in the first few days. Besides this drawback, there is an advantage for you that sightseeing in Nepal during this period is great as it offers a quieter ambiance than peak seasons and the Marsyangai Valley and Tilicho Lake are incredibly gorgeous this time with their lush greenery and great views.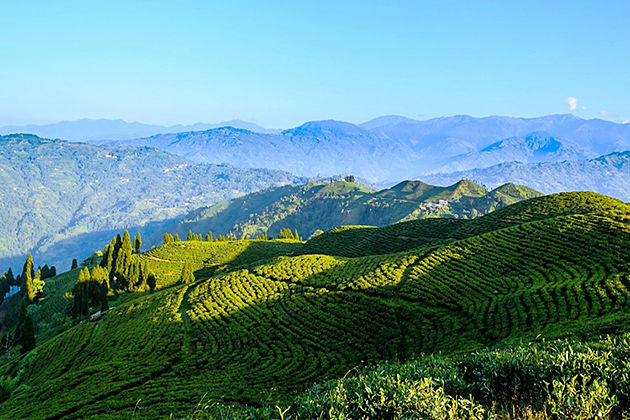 Winter in Nepal
Winter begins in Nepal from December to February and it brings cold, dry weather and occasional snow in the mountains. The skies are clear and there is little to no rain, then I am sure that for those loving adventure, this is the best time to enjoy trekking to the Himalaya, Annapurna mountain ranges and exploring Nepal's beautiful culture at the high altitude. Step by step toward the slope, feel the cold creeping into your warm body, marvel at the stunning view of the mountain ranges, then your Nepal tours would be the most memorable experience that you have ever had in your life. To enjoy a Nepal tour itinerary in winter, you should bring warm layers and jackets as well as sleeping bags if you go trekking. Besides trekking, do not forget to get into mountain biking or touring the country on a motorbike and Street Festival in Pokhara (27th December) as they also are the two best things among others that you should do in winter.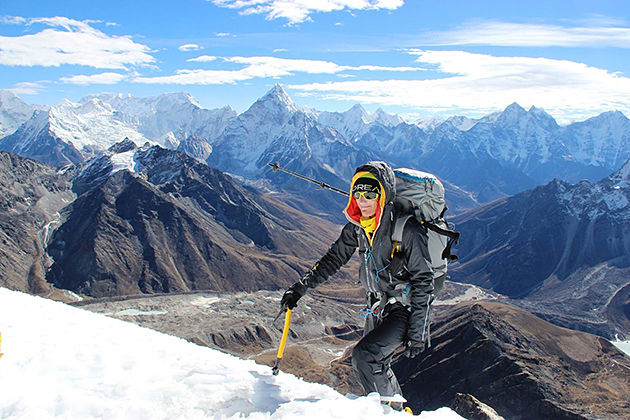 Nepal General Information
Population
: 29.840.674
Capital City
: Kathmandu
Largest
City
: Kathmandu
People
: Nepali
Language
: Nepali, Maithili, Bhojpuri, Newar
Currency
: Nepalese rupee
Time
Zone
: GMT +5:45
International
Dialing Code
: +977
Religions
: Hinduism, Buddhism, Islam, Kiratism, Kiratism
Passport and Visa to Nepal
If you come from EU, USA, Canada, Australia, England and want to have your own tour itinerary to Nepal, first of all, you need to obtain a passport with the valid for 6 months and of course, a visa/ tourist visa as well. A tourist visa on arrival can be obtained at the airport or some land borders, and you have to pay in cash. Moreover, each tourist visa on arrival costs $ 25, $40, $100 for 15 days, 30 days, 90 days (respectively). Those come from other countries are advised to contact the embassy to check visa requirements for Nepal.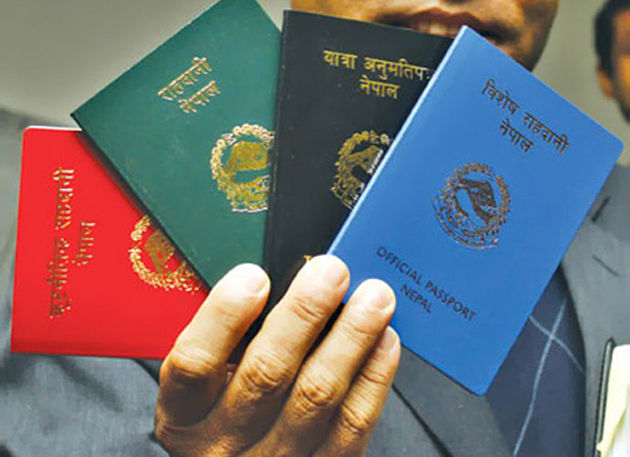 SIM card & Internet Service in Nepal
In your Nepal tours, it is necessary to have your own Nepal SIM card to be able to keep in touch with your beloved partner or your tour guides. Wifi is quite popular in the country, especially in the destinations for tourists where the fast connection can be found. Another way to stay in connected during your stay in Nepal is using internet data servicing packages including 2G, 3G, or 4G by the two network providers in Nepal: Nepal Telecom (NTC) and Ncell.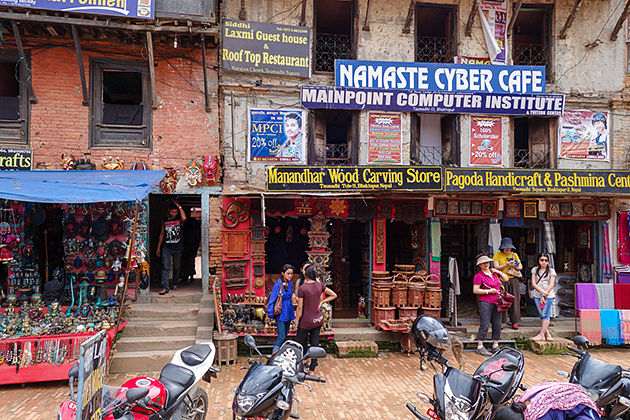 Traffic in Nepal
If I had to say, traffic in Nepal, especially in the city capital - Kathmandu, is crowded or I can say that it is ridiculous. Perhaps, there is no rule in there as you can easily experience the chaotic traffic occurring every day, especially in the weekend on the Winding Hilly Road as people drive by the way they want. In my tour itinerary in Nepal, I rarely saw if there was the police. Generally, it is true that if you can drive in Nepal, you can drive anywhere in the world.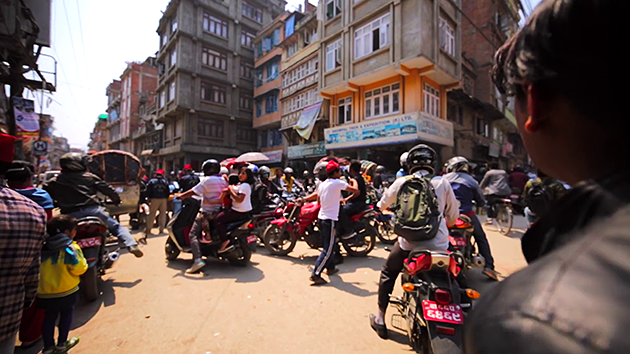 Travel Guide for a Nepal Tour Itinerary Ahead
Besides getting to know a little bit more about the best things to do & see, the best time to visit in Nepal or some general information, we now move to some tips about this beautiful country. Just like several Asia countries, when you jump off the plane, the first thing that comes to your mind would be "chaos". However, do not let this first impression destroy your tour itinerary. More than the "chaos", there will be the rich culture & tradition, the adorable locals, the distinguish religion and cuisine waiting for you to discover. To give you a hand to gear up for your Nepal tours, I would like to tell you something about this beautiful country.
Nepali People
Adorable and hospitable are the two words, for me, to describe people in Nepal. In my very first vacation in such a country, I was warmly welcomed by my representative and the locals there when I took part in my journey exploring the beauty of Nepal. Whoever I bumped into, from those living in the big towns to ethnic minorities, I could see the compassion deep inside each individual.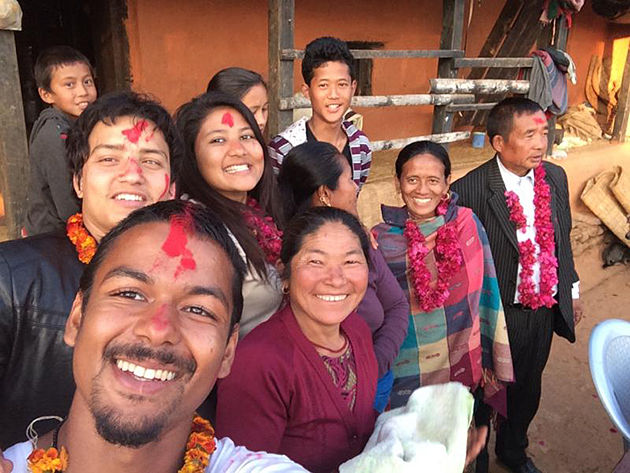 Nepal Religion
Hinduism
The state religion in Nepal is Hindu consists of a rate of followers up to 81 percent population. In Nepal, there are several deities with different powers and areas of influence. Among those, Brahma – the Creator, Shiva – the Destroyer, and Vishnu – the Preserver are the three main gods in the Nepali creed.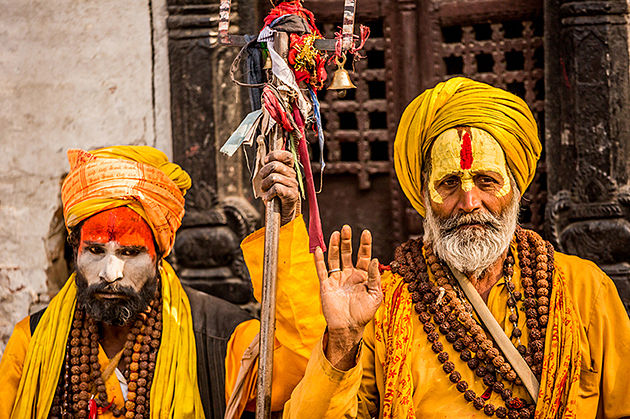 Buddhism
Besides Hindu, Buddhism is another major religion in Nepal; however, the rate of people following this religion is just 9 percent. People tend to practice Buddhism in the hill and mountain religions of Nepal. They also have shared deities, in some cases, and temples such as the Muktinath Temple, a scared and common house, used to worship for both Hindus as well as Buddhists.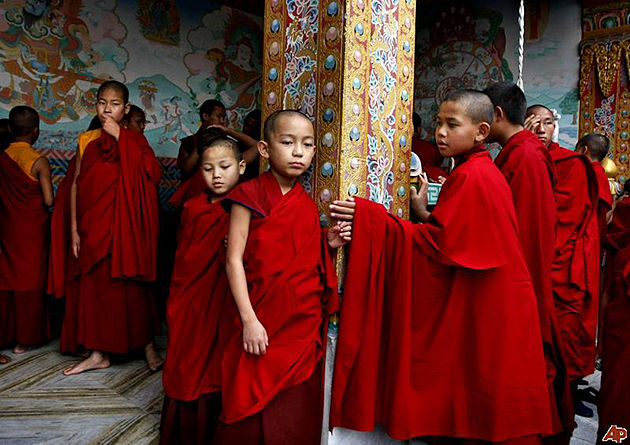 Safety in Nepal
Is Nepal Safe For Tourist
Generally, Nepal is safe for traveling due to the fact that in terms of politic, the Federal Democratic Republic of Nepal is pretty secure and stable in years and has greatly improved today. What's more, fewer natural disasters is another reason to say that it is safe to have a Nepal tour itinerary. Today, Nepal sees a drop in the number of natural hazards since the earthquake occurring in 2005. Although there is some minor number of disasters, they sporadically happen at a specific time, especially in summer when it rains a lot.
Crime in Nepal
In fact, the crime rate in this country proudly places in the lowest rank in the world; however, you would rather aware of danger while enjoying your travel in Nepal because it is good for you. Once there, you should come to the embassy in Kathmandu to register personal information, as well as tell your location, private schedule and information of your tour guide. When you stroll around, make sure that you keep your personal belonging carefully.
Female travelers Safety
Basically, women travelers are safe while enjoying a vacation in Nepal; however, just like everywhere in the world, the country itself also has "these people or that people" as some Nepali men may have some peculiar ideas about Western women's morality via Western films they watch as the women tend to wear immodest clothes. Hence, once there, you should dress modestly as your shoulders and thighs must be covered. If you are a solo female traveler, you have better go with a local female guide and enjoy your trekking tour with a long skirt.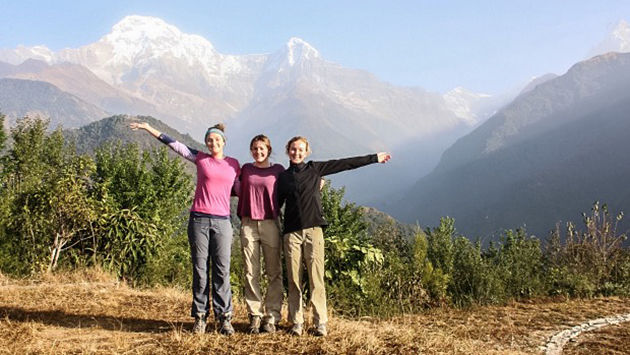 Nepal Travel Cost & Price
Accommodation in Nepal
In Nepal, there will be your chance to experience from a range of luxurious hotels & resorts to mid-range and budget ones; however, it's not all. In your journey to discover Nepal, you cannot always stay in hotels or resorts, then you will stay in guesthouses, teahouses or homestays instead. Each of them costs roughly 200 – 300 Rupees per night, but homestay can be pricey as it costs $20 - $30 per night.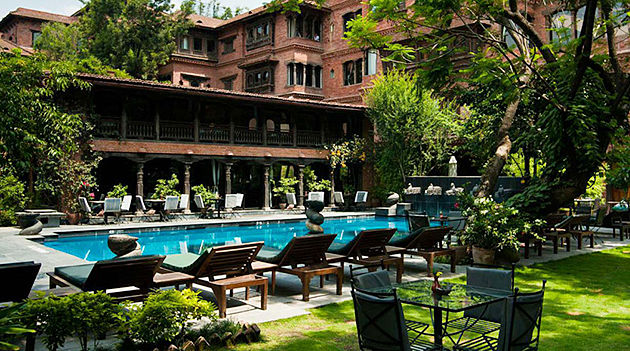 Nepali Food & Drink
Honestly, Nepali cuisine converges lots of delicious dishes that I fell in love with them when I first grabbed a bite. In Kathmandu, there will be several restaurants serving Tibet or Indian cuisine for you to savor. A meal in budget restaurants may cost 250 NRs and a meal for two in mid-range restaurants can cost up to 1000 NRs.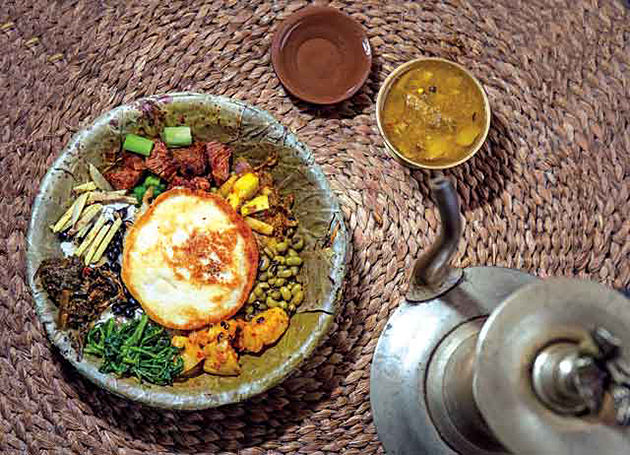 About drink, in fact, you can find both local and imported beer brands in Nepal with high quality; however, a reasonable price. In your Nepal tours, you can find some of the best local beers like Sherpa Craft, Nepal Ice, Everest Beer, Gorkha Beer, and Arna to high on life with your beloved partners. Each of them roughly costs from 200 – 300 NRs for a 650 ml bottle. Besides these domestic beers, you can also experience the high-quality of bitterness coming from foreign beer brands like White Rhino, Bira 91, Kingfisher, Tuborg, and Warsteiner Beer.
Transportation in Nepal
Taxi and bus services are the two popular means of transports that allow tourists to get around Nepal. Normally, a ticket for the bus from Kathmandu to Pokhara costs $8 (open windows) or $25 (air-condition, buffet lunch); from Kathmandu to Nagarkot costs 60 cents (local bus) or $4 (direct). About the taxi, you will pay $1.50 for a short hop and $10 for an hour across the capital. Besides these means of transports above, you can enjoy the domestic flight from Kathmandu to Pokhara with the price from $90 - $120 as well as Bicycle rickshaw (40 cents to $2) and the Boat ride across Phewa Lake ($4/ boat).