Perhaps, whenever you travel to a foreign country, you wonder how you can get around the country and literally indulge yourself in the whole stunning view of it. I know why you are here, it is all about finding some useful information about the transport in Nepal, a beautiful country in Asia. At this moment, if you are planning Nepal tours, I am very happy to help you to get to know better about the Nepal transportation system. Do not waste your time, there is a list of several means of transport in Nepal.
Road Transportation in Nepal
Tourist Buses
Do you hate getting around the country by the over-crowded transport; love enjoying the good air-condition while sitting in one of the most comfortable transports in Nepal; and worry about the moment that you need to "make water"? Well, all you need to do is forgetting all such things because they will no longer be your problems when you choose tourist buses to enjoy your time getting around Nepal.
In fact, tourist buses are so much great than local buses and there are lots of, I mean, dozens of companies offer the daily routes between Kathmandu and Pokhara while others ply bus routes include Kathmandu to Chitwan, Pokhara to Chitwan, Kathmandu to Lumbini, and Pokhara to Lumbini. Tourist buses usually depart from different bus stands and you can buy tickets from bus companies or travel agencies. One more thing, tourist buses cost a little bit more than local buses (around $10) and in the peak-traveling season, it is great to buy tickets ahead of time. Wish you a memorable tip with this wonderful Nepal transport.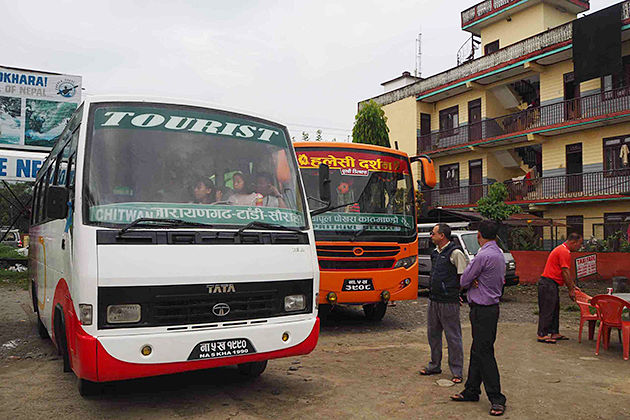 Local Buses and Mini-vans
Unlike tourist buses transport, local buses are less comfortable in some ways. They are crowded, stuffy, and most importantly are driven at dangerous speeds. However, local buses are cheap (around $5) and frequently travel between towns and villages where are not covered by tourist buses. One of the most interesting things I experienced in my Nepal trip was riding on the roof of the bus; however, it is not legal in such the country. I am not sure whether you should try or not, but if you are on your way in the rural area, just try it. Nevertheless, you will be asked to jump down if your drive knows any police checkpoints ahead.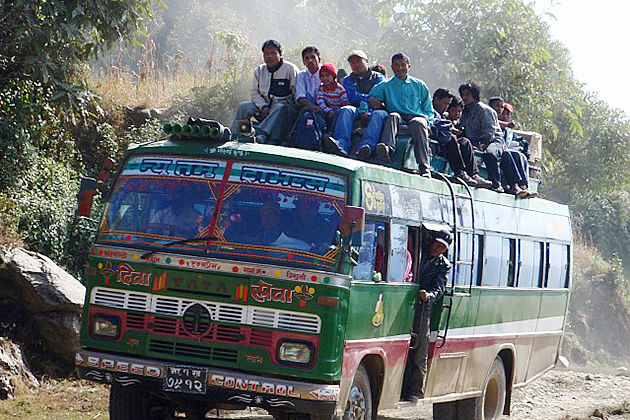 Taxi
Among all the transports in Nepal, taxi, somehow, is the most expensive, convenient, and comfortable one. At least, I think so. You can hire them for a long-distance journey; however the taxis that are in the city need permission from the police to travel outside of the area; hence, you have to pay an extra fee for it. This Nepal transport is always small, white and you can easily find it at intersections or designated stands. One thing you should know, I believe, is always asking someone you trust like the staff in the hotel, I guess for the rate you have to pay for your trip, then negotiate with the taxi
Motorbikes and Cycling in Nepal
Perhaps, once visiting Nepal, you can see that motorbikes are everywhere from seeding kids to the family, even family of 4 or 5, so watch out them for your happy life. Being one of the most popular transportation in Nepal; hence, it is no doubt that you can easily find and rent your own a motorbike to get around.
To rent bikes in Nepal, find the way to Pokhara, then you can enjoy a short trip around the lakeside area or even take a big trip of driving to Kathmandu. You should ensure that you have a driving license and take out insurance and a helmet from the place where you get motorbikes. One more thing, make sure that you can maintain the bike if it breaks down or tires blow.
The best place to rent bicycles is the Lakeside in Pokhara or Sauhara in Chitwan where the traffic is less heavy than Kathmandu and remember that you have to be careful about the bad condition of the road. However, it is still very interesting to get around in some areas.
Air Transportation in Nepal
Domestic Flight
Standing out from these transports in Nepal above, taking a domestic flight, somehow, is the quickest, and the most comfortable way to get around Nepal. Normally, a journey from Kathmandu to Pokhara will take 8 hours; however, it will take only 30 minutes instead, if you travel by air. Beholding the stunning view of Nepal at the high altitude, then what can satisfy you better than it?
Unfortunately, domestic flights in Nepal are safe less as four major domestic airlines in Nepal have been listed among the world's least safe airlines. However, don't worry about it. I am still alive after my memorable Nepal tours with such the flying Nepal transports.
Railways Transportation in Nepal
Train
Due to the fact that Nepal is mostly covered by hills and mountains; thus, the railway is limited in this country and only a small part in the Terai is available. Janakpur-Jaynagar Railway which connects Bijalpura to Jaynagar in India is the only one railway operative in Nepal. Honestly, the condition of this Nepal transport is not really good as you can notice that its engines and cabins are merely out of date and if there is a rainy day, you can see how truly a nightmare can be.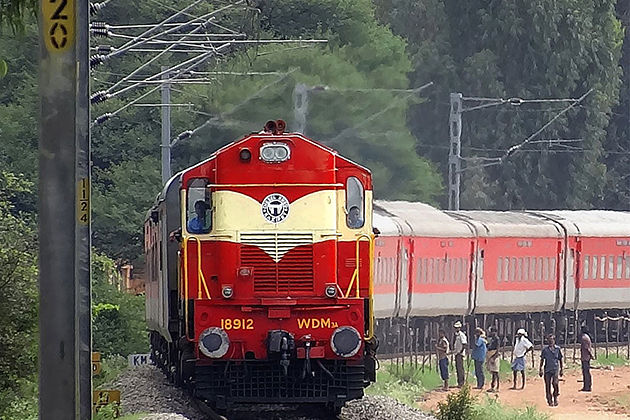 Ropeways Transportation in Nepal
Cable Car
As I said above, most part of Nepal is covered by hills and mountains, then ropeways seem to be very useful in this country. If you want to reach to the famous Manakamana temple in Gorkha district, I am sure that you cannot find any other means of transport which is better than cable car that allows you to get to such the place from Kurintar in Chitwan District.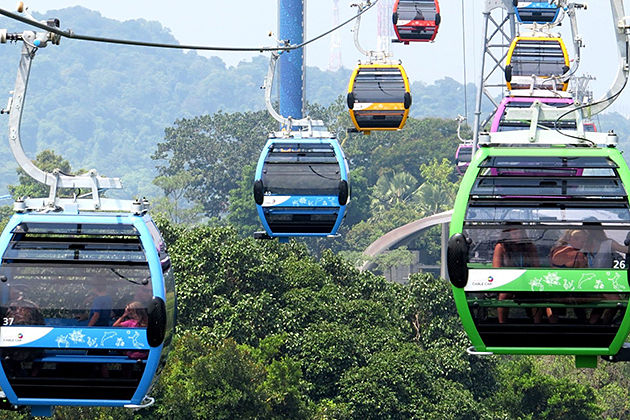 Waterways Transportation in Nepal
Rafting and Boating
Honestly, there is no water transport in Nepal due to the fact of lacking seas or oceans and rivers there mostly flown down steep slopes. However, you still can enjoy rafting in the Trishuli and Kaligandaki rivers.